Delhi plans its own health insurance model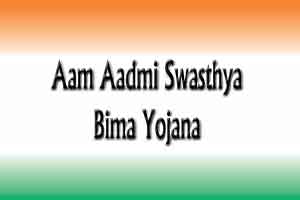 The state health department of Delhi is planning to implement its own health insurance model, to be called Aam Aadmi Swasthya Bima Yojna (AASBY). Andhra Pradesh and Tamil Nadu governments are also reported to have implemented similar insurance models earlier.

As implied in a statement to TOI Ashish Khetan, chairperson of Delhi Dialogue Commission (DDC), has said that the government is in the process of inviting tenders for the scheme for proposals from the insurance companies.

Expected to be launched in the next six to eight months, AASBY will target to cover all. The government plans to provide hospitalization assistance of up to Rs 50,000 for most diseases and Rs 3 lakh for treatment of critical illnesses.In terms of cost to the public exchequer, it will be less than Rs 500 crore per annum.

Dr Devi Shetty, who is a trustee of two health insurance schemes that are running in Karnataka for farmers and the low-income group, is implied to have said that the health insurance penetration in India should increase from the current 20% population covered under any scheme. With only 2% schemes provided by the government (RSBY, CGHS and ESIS among others) and 18% by private insurers-the out of pocket expenditure by people is high.

As reported by TOI, Gajender Haldea, a former member of Planning Commission, who is heading the joint committee for rolling out the insurance scheme, said that at present, patients in Delhi get financial assistance under the Delhi Aarogya Nidhi (DAN) scheme. However, it has few takers as it requires a lot of approvals and paperwork. Rashtriya Swasthya Bima Yojna (RSBY), another health insurance scheme provided by the state, is also for the poor. "For RSBY, the state and the Centre have to pay a premium to the insurer. Once the AASBY is launched, we will forego it," said Haldea.

"We have not decided whether we should charge any registration or monthly fee from beneficiaries. It will depend on the response to request for proposal from insurers," Haldea said.