Delhi: Safdarjung Sports Centre gets land for further expansion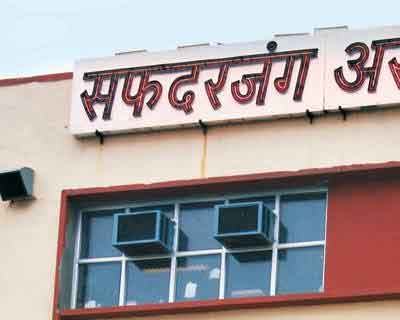 NEW DELHI: The Safdarjung hospital will soon be able to provide quality sports injury facility as the hospital has been allotted 0.75 hectares of land for further expansion by the Delhi Development Authority (DDA). It is the first sport centre of India.
The sport ministry had given the green signal last year to the Sports Injury Centre as a referral centre for the treatment of athletes.
Dr Deepak Chaudhry, who heads the sports injury centre said, the additional land will help as they will  now be able to handle the patient crowd more easily. According to him, the land owning agency, DDA has given in-principle approval for acquiring a vacant plot adjacent to the AIIMS trauma facility.
"In the past six years, the OPD attendance at our centre has gone up from Rs 2,194 per month in 2010 to Rs 8,260 in 2016. The number of surgeries has also gone up from 51 to 228 every month," said Dr Deepak Chaudhry.
As per the Safdarjung doctors, several international sports persons  have successfully been treated at the centre. This new sport centre will also be of help to sport persons who find it difficult to go abroad for specialized treatment or find the treatment unaffordable.
A senior doctor told TOI, "Before this centre came up, many sports persons, who could not afford to go abroad for specialized treatment, had no other option. Some of them could not get back to sports at all. But the government's initiative to build this dedicated facility for sports persons has helped them a lot."
A bio-feedback digital rehab hip and knee analysis system which can be used to objectively assess the fitness of an athlete post-surgery, was inaugurated on Monday by additional secretary (health) Sanjeeva Kumar.