OOPS: Solar Panels worth RS 40 lakh stolen from Delhi Govt Hospital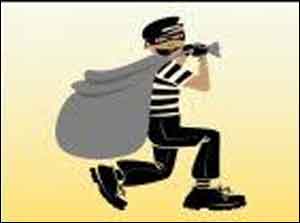 New Delhi: While government hospitals are indeed aspiring to become green and establish energy saving measures in improve functioning, the effects of the efforts seem to be falling dim, a suggests a recent incident of robbery of solar panels in the capital.
The civic body officials found 12 Solar Panels, worth Rupees 40 lakh to be stolen from Delhi government's Sushruta Trauma Centre (STC) in a recent visit for the inspection. The solar panel that was placed on the rooftop of the trauma centre was spotted to be stolen.
The STC is a part of Delhi's government biggest tertiary care Lok Nayak
Hospital
, which manages the functioning of the trauma centre. A surprise inspection took place when officials came to check mosquito breeding in the different areas of the centre where the broken glasses from the solar panel was spotted, confirming the theft happened at the place.
The officials of the trauma centre were immediately informed about the suspected activity pointing towards the security concern of the centre.  The Lok Nayak Hospital's public works department (PWD) wrote to the medical superintendent of the trauma centre to take account of the incident that happened because of the bad management of the security agency responsible for the alleged incident at STC.  The PWD department also asked for strengthening the security in the area so as to avoid similar happenings in future.
Dr Ajay Bahl, the additional medical superintendent had a conversation with
Mail Today
talked about the incident confirming that the security issue had been taken into account and CCTV cameras will be installed in the hospital.
"We have taken serious action in this matter and lodged an FIR at the Civil Lines Police Station. When we checked the CCTV footage, we found that the theft had taken place on August 15. Now, the police have arrested the robbers and strict action will be taken against them," he told the daily.