Demonatisation move: Patients face problems at private hospitals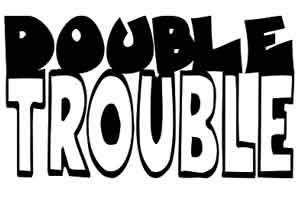 New Delhi: Chaos was witnessed at various hospitals in the national capital as patients and their family members faced inconvenience in buying medicines, food and availing transportation after Rs 500 and Rs 1000 currency notes lost their legitimacy overnight. Though the government-run hospitals and their medicine shops were accepting currency notes of all denominations, but patients and their family members seeking treatment at private hospitals had a harried time in paying bills and purchasing medicines. Private hospitals allegedly refused to accept Rs 500 and Rs 1000 currency notes and instead asked people to make the payment through credit or debit card or internet banking.
Many patients returned without availing of the services in Outpatient department and emergency ward. Though government hospitals have permission to accept Rs 500 and Rs 1000 currency notes till midnight of November 11, the order doesn't apply on private ones. Patients had to face inconvenience at local pathological laboratories who also refused to accept Rs 500 and Rs 1000 denomination currency notes. "I went for an ultrasound at nearby laboratory but could not get it done as I was not having notes of lower denomination," said Lakshmi, a resident of Mayur Vihar.
Even, cafeterias at several hospitals refused to accept Rs 500 and Rs 1000 bills, causing problems for patients and their relatives, especially those who have come from far off places. According to sources, at RML hospital, large amount of food at its canteen remained unsold despite there being huge demand. "We came from Saharsa (in Bihar) to get my mother admitted and went to the hospital canteen to have lunch. We couldn't buy the food as were having Rs 500 and Rs 1000 notes.
Government should have thought about the problems of the poor people before taking such a drastic step," Lokesh Mishra said. Chaos also prevailed at the chemist shops with customers pleading the staff and owners to accept the currency of Rs 500 and 1,000 denominations. But store owners repeatedly requested people not to give Rs 500 and Rs 1,000 denomination notes saying they were short of lower denomination notes.