Dengue virus Type II and type IV predominent in Delhi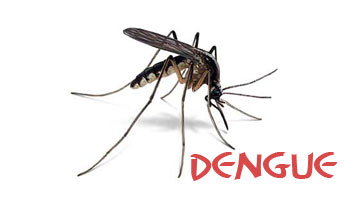 AIIMS has come out with its report on the serology of the dengue virus which has been heavily infecting the delhi population now. To the surprise of doctors, the dominant strain in the capital has been identified to be the type 4 strain and type 2 strain. While the doctors were expecting the strain to change given the large number of cases this year, they did not expect dengue type 4 virus to come, as it has not been predominantly seen in the capital before.
"This year DEN-2 is most predominant along with DEN-4, which we haven't seen predominantly in Delhi. Usually when a person gets a particular strain of dengue he gets some immunity against it. This year we are seeing larger number of people coming in with DEN-2 infection," said AIIMS Professor, Department of Microbiology, Lalit Dar.
"DEN-2 is the more virulent type of dengue and the symptoms are more severe. However, having said that it is important to tell the general public that dengue is completely treatable in 99 per cent cases and patients with symptoms should seek medical help immediately. This is no cause for worry," he added.
Although the management of the disease if quite straightforward, it becomes tricky sometimes due fast appearing deterioration in some patients. Speaking on the management of disease by doctors,  Dr Prem Aggarwal, Director Sanjeevan Hospital said " Management of Dengue lies primarily in fluid management. Doctors should be mindful of preventing the development dengue shock syndrome and dengue hemorrhagic fever in patients."