Case of Subepithelial CT Graft for Gingival Recession Coverage: A Report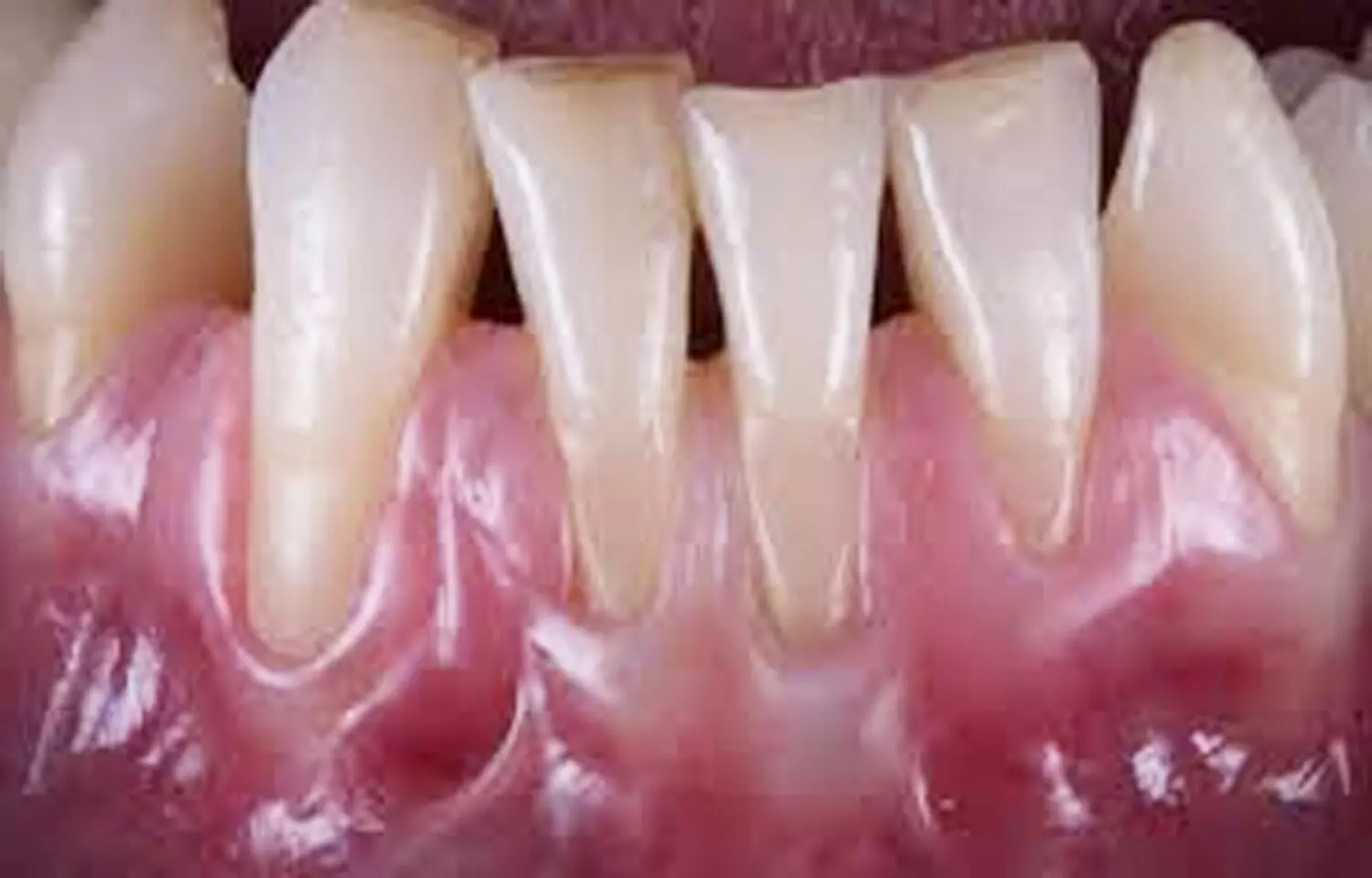 Dr Anita Mehta and colleagues from the Department of Periodontology & Implantology, Dasmesh Institute of Research & Dental Sciences, Baba Farid University of Health Sciences, Faridkot, Punjab, India recently reported an interesting case of a middle aged lady who was treated for Gingival Recession Coverage using a Subepithelial Connective Tissue Graft.

The study is published in The Maples.

The Gingival recession is considered a multi-factorial. The etiology may be an anatomically vulnerable area, faulty tooth brushing, high frenum attachment. In cases where there is progressive recession, aesthetics concern or increasing dentinal hypersensitivity, recession coverage can be done. Depending upon the presence or absence of adequate keratinized tissue the technique is chosen. In case of adequate width of keratinized tissue, usually a displaced flap is done and in case where there is inadequate width, gingival grafting is performed.
The authors studied a 37 years old lady who reported with a chief complaint of hypersensitivity and a long clinical crown with respect to maxillary left canine. Partial thickness flap was raised with two and one horizontal incision. Vertical incisions were given 1-2mm far from the adjacent teeth marginal gingiva and horizontal incision was given approx 2mm far from the tip of interdental papilla without perforation, as perforation can affect the blood supply.
The team then thoroughly performed root planing and then obtained the CT graft from the palate 5-6 mm away from the marginal gingiva of premolar and molar region. Follow up was done after every 3 months and it was observed that recession had gained 100% coverage.
CT graft is a bilaminar technique, to increase the gingival and supraperiosteal blood supply to the recipient site. The overlying flap, recipient site bed, interdental papillae provides revascularization and nutrients to the CT graft, they further discussed.
Hence, the researchers concluded that "Miller's class I gingival recession on a maxillary left canine was covered by using SCTG technique and the graft was covered by the coronally advanced flap. CT graft was obtained from the palate."
In clinical practice, periodontists should advise their patients for recession coverage. SCTG advantage over free gingival graft (FGG) is patient's comfort as healing is by primary intention on donor site where as in FGG patient's discomfort is because of secondary intention healing. Better esthetics with SCTG because of better color match. SCTG graft carries genetic message for the underlying tissues to be keratinized, Mehta added.
Source : The Maples