Complex endodontic treatment tied to long term survival of Molar teeth: Study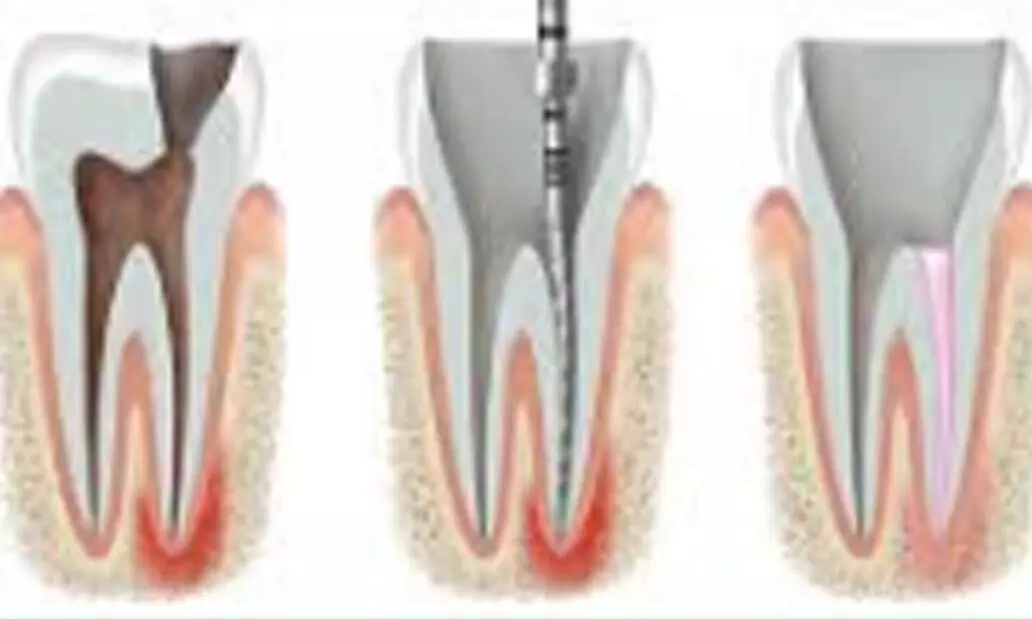 According to recent study published in the Journal of Dentistry, researchers have noted that tooth survival of molar teeth with complex endodontic (re)treatment seems satisfactory up to 89 months.
The study highlighted that the survival of endodontically treated molars is negatively influenced by absence of adjacent teeth or by a deviance in root canal morphology.

Authors, Maurits C.F.M.de Kuijper and colleagues from the Department of Special Dental Care, Martini Hospital, Groningen, the Netherlands conducted the present report with the objective to evaluate the survival of molar teeth and endodontic success after complex endodontic treatment up to 89 months.
The investigators included a total of 279 endodontically treated molars in 245 patients for survival analysis and 268 molars for endodontic success. The molars were endodontically (Endodontic Treatment Classification (ETC) scores II and III) treated. Open apices, combined surgical treatment, ETC score I, patients <18 years or with an ASA-score >2 were excluded. Cumulative survival estimates and Cox regression analysis were performed for tooth survival and endodontic healing according to the Glossary of Endodontic Terms. Restoration quality was assessed using the FDI criteria. Alpha was set at 0.05.
The following key findings were laid out-
a. After 89 months, the cumulative survival was 91.7 % [95 % CI: 86.8 %–94.9 %]. b. Absence of adjacent teeth and deviance in root canal morphology significantly decreased the probability of tooth survival.
c. Cumulative endododontic healing rates after 48 and 89 months were 82.2 % [95 %CI: 75.7 %–87.1 %] and 51.1 [95 % CI: 20.2 %–75.5 %] respectively.
d. Deviance in root canal morphology and inadequate coronal seal significantly decreased the probability of endodontic healing.
e. Indirect restorations obtained higher esthetic and biological FDI scores, however no difference between direct and indirect restorations was found concerning the functional FDI score.
Therefore, the authors concluded that "After 89 months, cumulative survival of molars in need of complex endodontic treatment was 91.7 %."
However, within daily clinical practice, the dilemma of performing a complex endodontic (re)treatment or to explore other treatment options for molar teeth in need of reintervention is still urgent.
Source : Journal of Dentistry