DCI directs all dental colleges to Furnish BDS degree details of MDS students before 31st March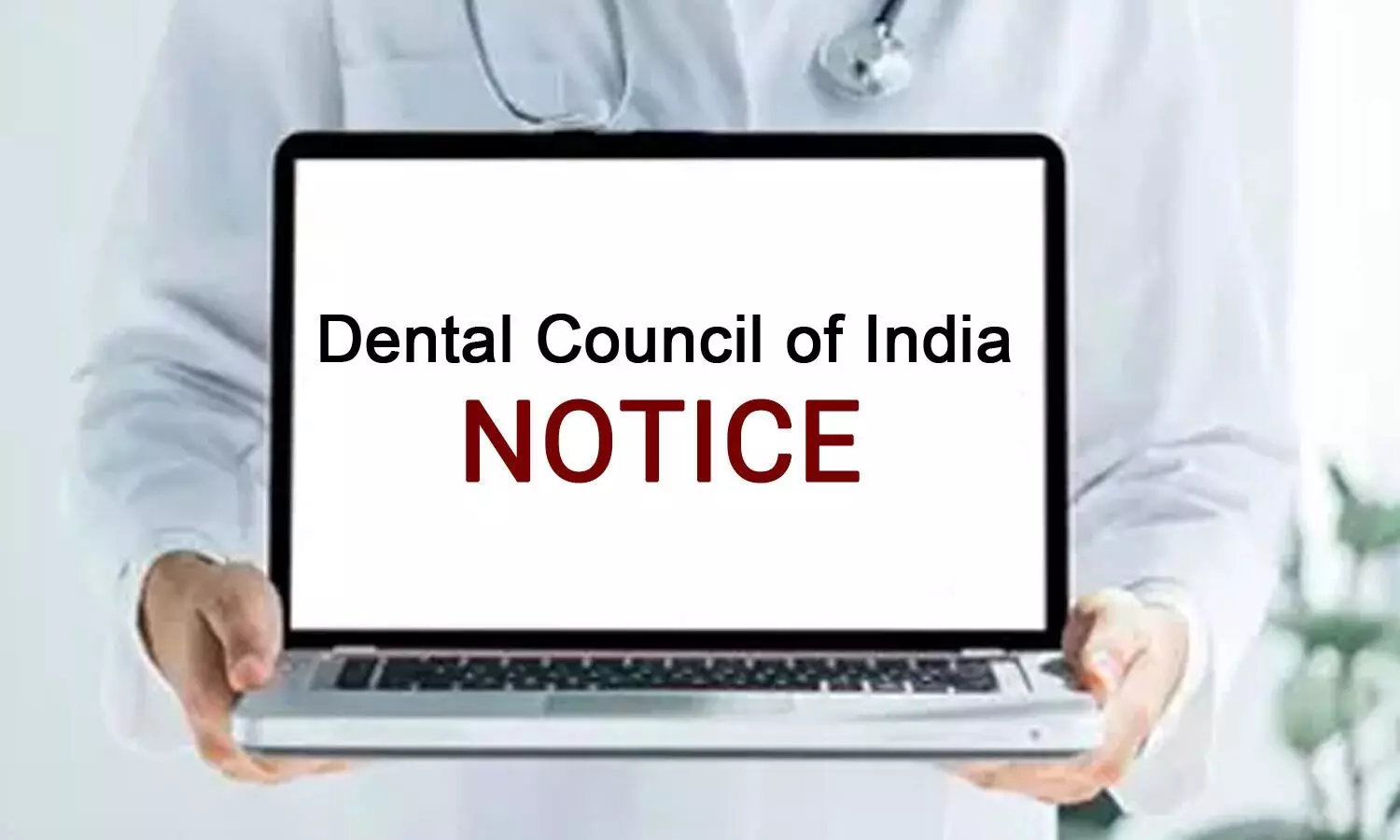 New Delhi: The Dental council of India (DCI) has issued a letter to the dental colleges running PG courses in the country to furnish the registration of BDS Degree in respective State Dental Council, in respect of the students, admitted in MDS Courses in various specialities for the academic session 2020- 2021.

According to the letter undersigned by the Deputy Secretary of DCI, the last date for furnishing the registration of BDS Degree was earlier extended up to 31.03.2021. The decision of extension was taken in view of the situation of COVID-19 Pandemic and the difficulties being faced by the students in getting their registration of BDS by the concerned State Dental Council.
However, few dental colleges have failed to furnish the requisite details of BDS registration to the DCI office.
After a detailed discussion and deliberation by the Executive Committee of the DCI in its meeting held on 17.02.2021 at New Delhi, it was decided to take necessary action against colleges that fail to comply with the DCI directives. The colleges have been made liable to discharge the students who fail to furnish their BDS registration details before the expiry of the last date. DCI will also take action against the defaulting college.
The letter says "A Circular be issued to the Principal of all the Dental Colleges running PG Courses in the Country to furnish the BDS registration details, in respect of the students admitted in MDS Courses in various specialties in their dental college for the academic session 2020-2021, latest by 31.03.2021, failing which, the college authorities shall be liable to discharge such students and the necessary action against the college shall be taken by the Council as per the provisions of Dentists Act and Regulations made thereunder or any other action as it may be deemed fit in the facts and circumstances of each case."