DCI finds shortcomings at Mahatma Gandhi Dental College during inspection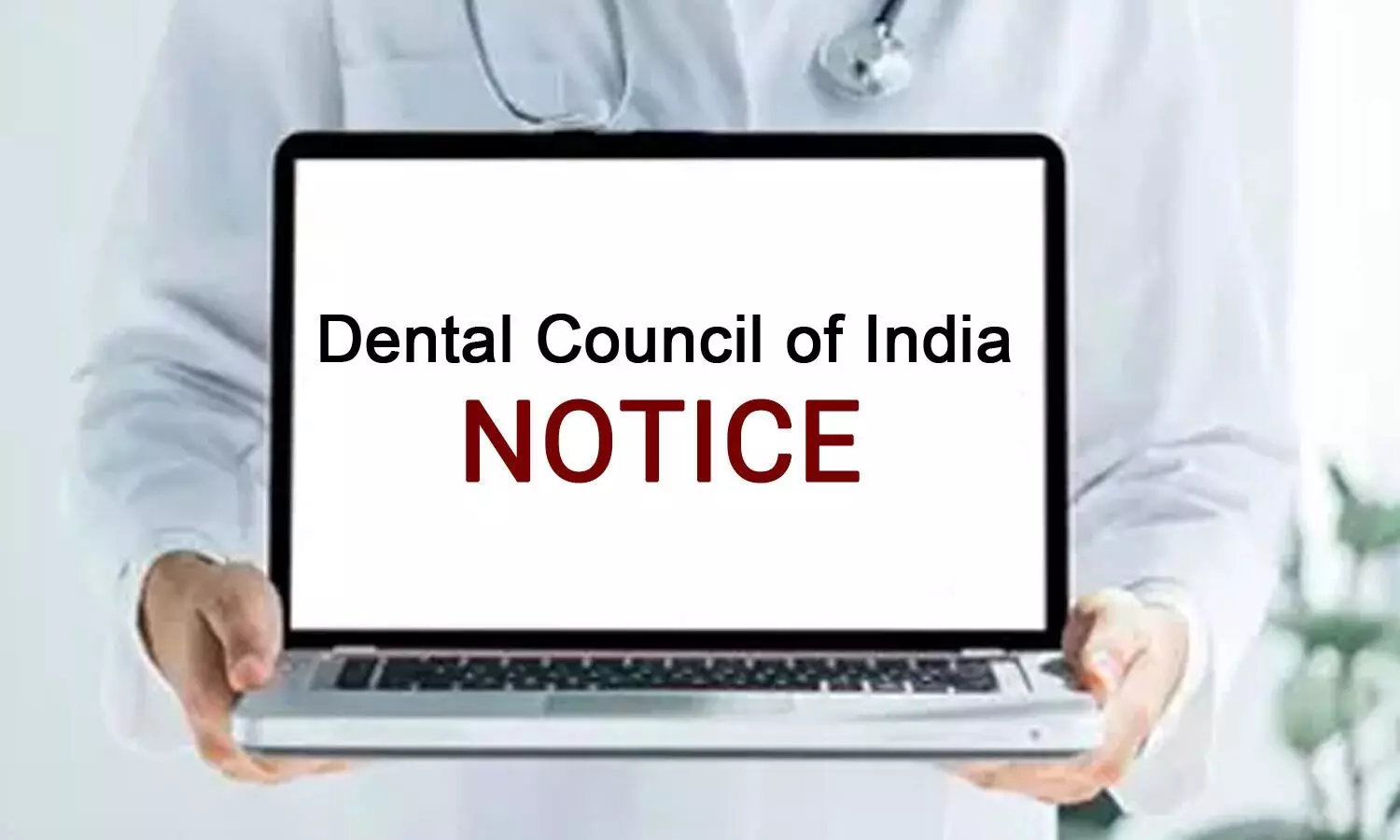 New Delhi: The Dental Council of India (DCI) has found certain shortcomings in the infrastructure and staffing norms of the Mahatma Gandhi Dental College & Hospital, Sitapura, Jaipur in a recent inspection conducted for an increase of seats of BDS Course of the college from 60 to 100 seats.

The Joint Inspection Report of the Council's Inspector Dr. Anil Melath, Mahe and Dr. Vidhyadhara Shetty, Mangalore was discussed in the Executive Committee of the Dental Council of India held on 22nd March 2021 in the Committee Room, Dental Council of India, Aiwan-E-Galib Marg, Kotla Road New Delhi at 11.00 a.m. in respect of compliance cases.
It is to be noted that a team of DCI inspectors conducted an inspection on 16th & 17th March ,2021 to ascertain the physical facilities such as building, space, teaching staff their qualifications & experience, equipment, and other infrastructural facilities available as per DCI Regulations for increase of seats of BDS Course of Mahatma Gandhi Dental College & Hospital, Sitapura, Jaipur.

According to the meeting minutes of the executive committee meeting updated on the DCI website, the college was found to have 90 Electrical Dental Chairs against the requirement of 125 Electrically Operated Dental Chairs.
The inspection team also took note that 7 of the Dental Teaching Staff were on leave on the day of Inspection.
Furthermore, there were 100 Pre-Clinical Working tables in the Pre-Clinical Prosthodontics Lab.
Another observation by the inspection team that was discussed in the executive meeting was related to the salaries of the teaching staff of the college. The inspection team had observed that a Sr. Lecturer, in the department of Periodontology was credited with an average of Rs. 83000/- per month as per 6 months bank statement which is not in tandem with other sr. lecturer salaries.
However, it has been highlighted that the above observations are subject to the confirmation of the said Minutes in the next Executive Committee meeting

To view the official notice, click on the following link:
https://medicaldialogues.in/pdf_upload/dci-bds-150659.pdf

For more details, log on to the official website of DCI: