How can AYUSH doctors do dental procedure? Dentist takes CCIMR to court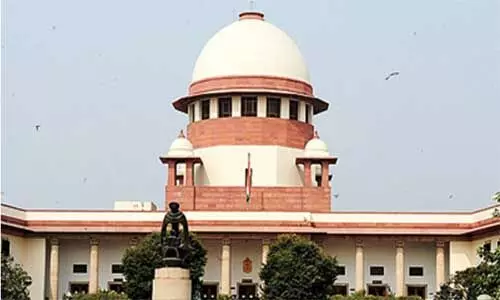 New Delhi: Strongly opposing the decision of the Central Council of Indian Medical Regulations (CCIMR) to allow AYUSH doctors to perform dental procedures, a senior dental surgeon has recently moved the Supreme Court.

Challenging the permit authorized by CCIMR, the dentist, who apart from being an executive committee member of Indian Dental Council (IDC), also is the president of Jharkhand State Dental Council (JSDC) and Jharkhand Dental Association (JDA) has pointed out in his petition that the decision of CCIMR to allow AYUSH doctors, who lack adequate training, to perform dental surgeries would be devastating, reports The Pioneer.
Medical Dialogues team had previously reported that the Central Government in its gazette notification had mentioned that the Post Graduate (PG) students of Ayurveda would be allowed to perform a variety of general surgery, including orthopedic, ophthalmology, ENT, and dental. The Centre in its notification had also allowed Ayurvedic PG pass outs to receive formal training for such procedures.
The development came after the Central Council of Indian Medicine (CCIM) amended Indian Medicine Central Council (Post Graduate Ayurveda Education) Regulations, 2016, to include the aforementioned regulation to allow the PG students of Ayurveda for practicing the general surgery.
Later the Indian Medical Association (IMA) had protested against the decision and had said that it would resist any form of mixing of different forms of medicine.
The AYUSH ministry, in response to the same, made it clear that there would be no mixing of modern medical practices with the ancient Ayurvedic system, and postgraduate Ayurveda students will restrict themselves to 58 types of surgical procedures as notified by the Central Council of Indian Medicine(CCIM).
CCIM is the statutory body that regulates the Indian Medical systems of Ayurveda, Siddha, Sowa-Rigpa, and Unani.
Also Read: PG Ayurveda will soon be allowed to practice general surgery, ENT, Orthopedics and dentistry

As per a latest media report in The Pioneer, challenging the CCIMR's decision of allowing AYUSH doctors to perform dental procedures, now a senior dental surgeon has moved to the apex court. He pointed out that dental surgeons pass through five long years of medical study and training for being allowed to perform dental procedures.

Apart from this, the dentists also receive the necessary training for the application of medicines. Under these circumstances, the move of the Council is highly objectionable and is like playing with the lives of the patients requiring dental treatment, pointed out the doctor.
While commenting on the matter, the senior dental surgeon told the daily, "It's a move to protect the rights of the dental surgeon. The IDA is committed to fight for saving the interest of dental surgeons of the country".
Also Read: Ayush Ministry issues clarification on order allowing Ayurveda PG students to practice surgery
Source : with inputs