Lozenges may help restore lost tooth enamel, Trial begins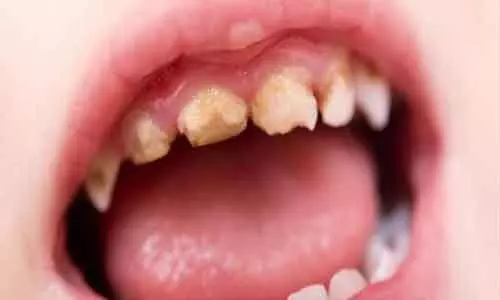 A team of researchers from the University of Washington have begun their trials on what comes to be known as a breath mint that will help rebuild the lost tooth enamel, also while it whitens the teeth.
The routine teeth whitening procedure that has been administered till date requires the use of a chemical agent namely hydrogen peroxide, a bleaching agent in particular that can weaken tooth enamel after prolonged use. Since post the procedure, the tooth enamel can't regrow spontaneously, the underlying dentin usually gets exposed resulting in effects ranging from hypersensitivity to cavities or even gum disease.

According to Professor Mehmet Sarikaya, the leader from the Department of Materials Research Science and Engineering and adjunct professor in the Department of Oral Health Sciences and Dr. Sami Dogan of the School of Dentistry's Department of Restorative Dentistry faculty, the team has been discussing the development of such a lozenge with its commercial applications with potential corporate partners.
The researchers believe that the lozenge produces new enamel that is whiter than what tooth-whitening strips or gels produce. It strengthens, rebuilds, and protects teeth.
A set of clinical trials will be launched to analyze if the lozenge contains a genetically engineered peptide, or chain of amino acids, along with phosphorus and calcium ions, which are building blocks of tooth enamel. The peptide is known to be derived from amelogenin, a key protein in the formation of tooth enamel. It is also key to the formation of cementum, which makes up the surface of the tooth root.
As per the investigators, each lozenge deposits several micrometers of new enamel on the teeth via the peptide, which is engineered to bind to the damaged enamel to repair it while not affecting the mouth's soft tissue. The new layer also integrates with dentin, the living tissue underneath the tooth's surface. Two lozenges a day can rebuild enamel, while one a day can maintain a healthy layer. The lozenge – which can be used like a mint – is expected to be safe for use by adults and children alike, they explained.
Three objectives in the clinical trial was laid out-
efficacy.
Documentation
benchmarking – seeing how the whitening effect compares to existing commercial treatments.
The researchers have already tested the lozenge on extracted teeth from humans, pigs, and rats, and also on live rats and has yielded positive results.
Therefore, the researchers believe that the lozenge such designed will help rebuild the tooth enamel.
Source : UW School of Dentistry