MDS Student of Dr R Ahmed Dental College hangs self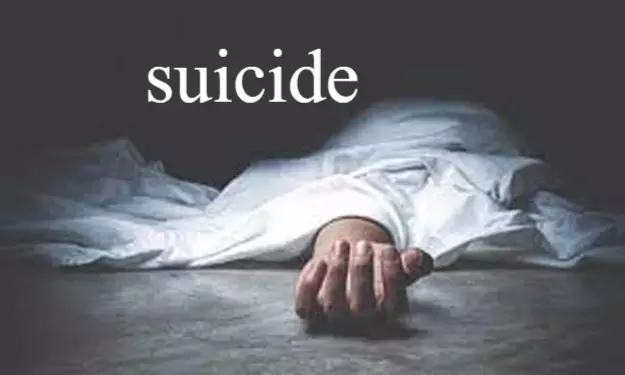 Kolkata: A 27-year-old PG dental student of Dr Rafi Ahmed Dental College was found hanging from the ceiling by a scarf in her hostel room. Suicide note has been recovered from the deceased student's room considering which the police suspects that the student was upset from many issues. However, she hasn't blamed anyone for the extreme step.

The dental medico has been identified as a second-year PGT MDS student of oral and maxillofacial surgery. She was married and a resident of Purulia district of Bengal.
The tragic incident occurred inside the medico's hostel room on Thursday afternoon. The cause of death is still unidentified but the initial investigation made police speculate it as a suicide.
According to one of her friends, she did not attend classes on Thursday after which her friends were trying to contact her via telephone but there was no response from her side.
As per the police, the student had sent a message on a WhatsApp group at 9.20 am to her parents saying she was ill. She was last spotted in the hostel corridor around 9.30am. "She told her friends she was unwell. They called her in the afternoon and when she didn't answer, they came back to the hostel and knocked on her door. When there was still no answer, the hostel superintendent alerted cops. The police entered the campus and found the student's body hanging from the ceiling fan with the help of a scarf inside her room in R Ahmed dental college girls' hostel, reports TOI.
The police immediately took her body to the NRS Medical College Hospital where she was declared brought dead.
The police suspected that it was a case of suicide as a suicide note was secured from her room by the police. "She was apparently upset over a number of issues — from her kin trying to control her life to how society perceived her. But she has not held anyone responsible for her death. The police have ordered inquest proceedings in this regard," an officer informed
TOI
An official with the Entally PS told
Indiabloom
that "After registering a UD (Unnatural Death) case, we have initiated a probe into the matter, the body has been sent for post mortem and her family members, including her husband, have been informed."
Source : with inputs