Oral cancer risk factors on a sharp rise owing to the pandemic: JADA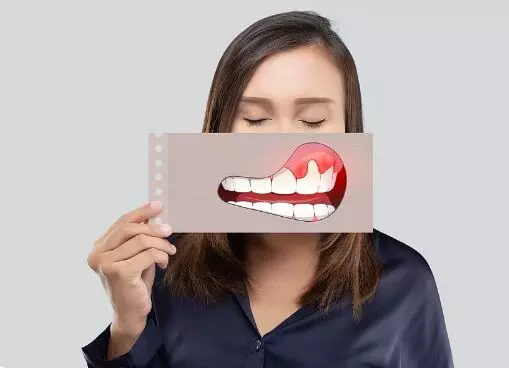 A recently published research paper in The Journal Of The American Dental Association, has highlighted that the pandemic, in addition to interrupting continuity of care and preventative health care visits, has led to a dramatic increase in certain risk factors for oral carcinogenesis, including increased use of tobacco and alcohol, poor diet, and increased rates of obesity and poor oral hygiene.

"These risk factors, in addition, are implicated in an increased risk of experiencing COVID-19 related mortality. If postpandemic trends in tobacco use, alcohol use, diet, and obesity continue, we postulate increases in global oral cancer rates and a necessity for more aggressive screening practices." the research team has elaborated.
The review has revealed some interesting facts.
Pandemic -related anxiety, boredom, and irregular routines have driven substantial increases in tobacco use during the COVID-19 pandemic.16 Even more concerning, smoking cessation rates also have declined during the pandemic.
A 2020 study found a global increase in electronic cigarette consumption as well as nicotine products used to cope with pandemic-related stress and anxiety.
HPV vaccination rates among adolescents fell 75% owing to a decrease in wellness visits, and throughout the pandemic, child and teen HPV vaccination rates declined approximately 20%.this has direct implications on deteriorating oral hygiene.
Among US adults during the pandemic, approximately two-thirds of participants reported increased alcohol consumption compared with before the pandemic.similar trends have been noted across Europe and Asia where alcohol sales and consumption have increased drastically.
Throughout the COVID-19 pandemic, prolonged lockdowns, work from home policies, and gym closures all have contributed to worse dietary habits and increased body weight. Studies examining adolescent food intake during the COVID-19 pandemic recorded increased consumption of fried and sweet food and red meat and increasing caloric intake of foods with lesser nutritional value.
Observing such a bad influence on oral health, the research team concluded that "Medical and dental health care providers must be conscious of the lasting impact the COVID-19 pandemic may have on oral cancer outcomes for decades, owing to altered lifestyle habits that have formed since March 2020.If habits adopted during the COVID-19 pandemic continue, practitioners must take additional considerations to assess risk stratification for patients with oral cancer who are at high risk and continue to ask patients about lifestyle changes at regular intervals. Educating patients about how to conduct their own at-home oral cancer screenings also can be beneficial to mitigating oral cancer spread."
For the full article follow the link- DOI:https://doi.org/10.1016/j.adaj.2022.01.001
Source- The Journal Of The American Dental Association
Source : The Journal Of The American Dental Association Dr Satabdi Saha (BDS, MDS) is a practicing pediatric dentist with a keen interest in new medical researches and updates. She has completed her BDS from North Bengal Dental College ,Darjeeling. Then she went on to secure an ALL INDIA NEET PG rank and completed her MDS from the first dental college in the country – Dr R. Ahmed Dental College and Hospital. She is currently attached to The Marwari Relief Society Hospital as a consultant along with private practice of 2 years. She has published scientific papers in national and international journals. Her strong passion of sharing knowledge with the medical fraternity has motivated her to be a part of Medical Dialogues.