Piezosurgery and dexamethasone injection reduce pain after impacted third molar surgery: Study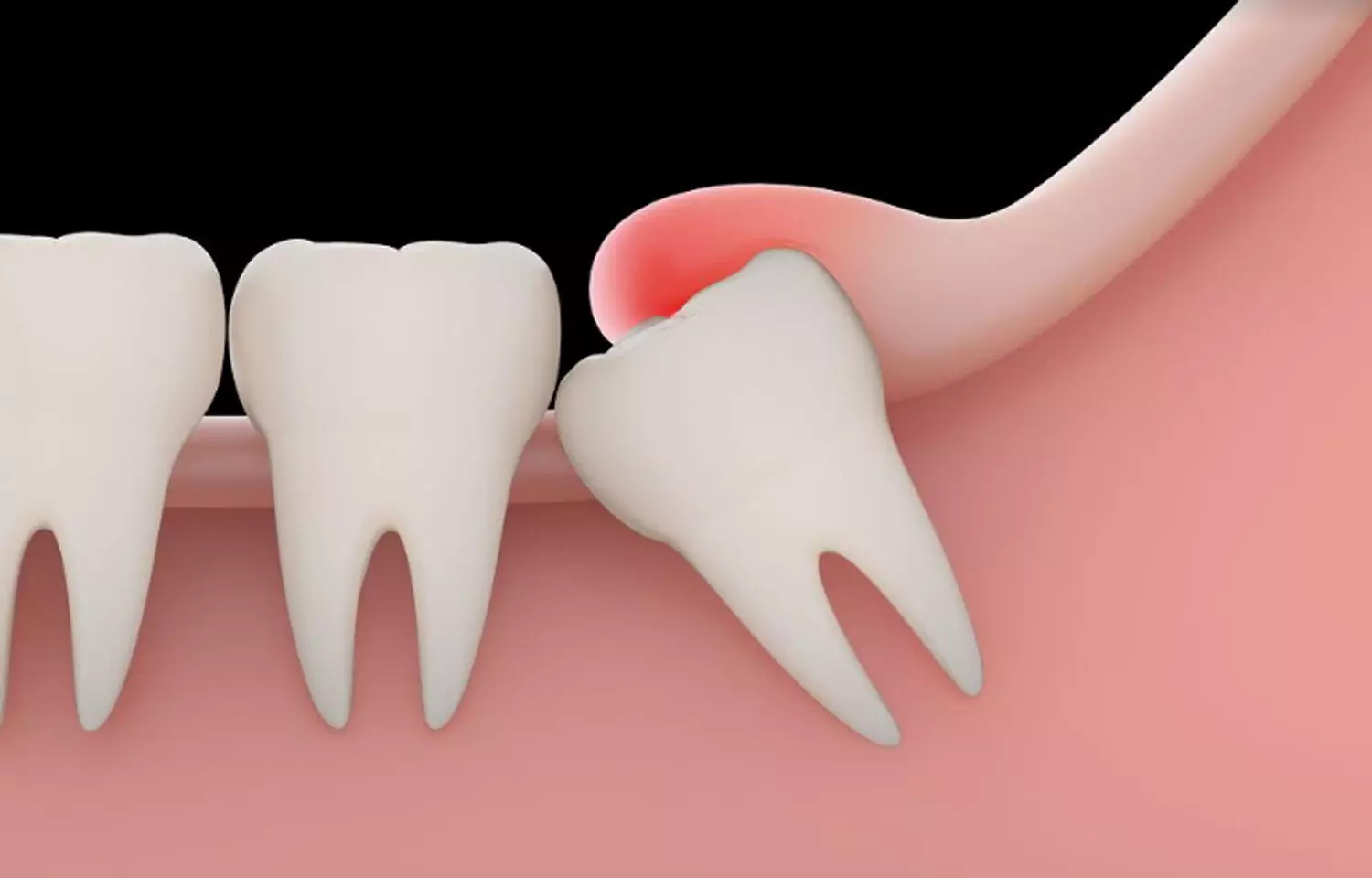 Surgical extraction of the impacted mandibular third molar is commonly associated with postoperative pain, swelling, and trismus. Usually, rotatory instruments like burs have been used for osteotomy, while Piezosurgery is an innovative technique introduced to overcome the weaknesses related to the conventional technique.

In addition, Dexamethasone administration before the extraction of impacted third molars is an efficient way to reduce postoperative pain due to robust anti-inflammatory activity. The association of Piezosurgery osteotomy and Dexamethasone intramuscular injection could be an effective combination to reduce postoperative pain and trismus after impacted third molar surgery, finds a study recently published in the BMC Oral Health.
Wissam Nehme and team from the Neuroscience Research Center, Faculty of Medical Sciences, Lebanese University, Beirut, Lebanon evaluated the effect of piezo-surgery and dexamethasone injection on postoperative sequelae after the surgical extraction of impacted mandibular third molars, and ultimately to compare their effect on reducing postoperative pain.
A randomized controlled clinical trial was conducted with a sample of 80 patients. Participants were divided into four groups:
a. Group 1 (Conventional rotatory),
b. Group 2 (Conventional rotatory with 8 mg dose of dexamethasone 30 min before surgery),
c. Group 3 (Piezo-surgery), and
d. Group 4 (Piezo-surgery with 8 mg dose of dexamethasone 30 min before surgery).
The outcome variables were surgical working time calculated in minutes, maximal mouth opening measured in millimeters using Vernier Caliper at baseline and day 3 and postoperative pain assessed using a Visual Analog Scale (VAS) on days 1, 3, and 7.
It was found out that the surgical working time was longer in piezo-surgery groups compared with the conventional rotatory instruments groups. The lowest reduction in mouth opening between baseline and 3rd-day post-op was found in the Piezo-surgery with Dexamethasone group followed by the Piezosurgery without Dexamethasone group and the highest average was reported by the Conventional rotatory without Dexamethasone.
In the four groups, the mean pain score was highest on the 1st day and gradually decreased over the following days. Comparison of the 1st and 3rd postoperative pain between groups revealed a lowest mean pain score in the Piezo-surgery with Dexamethasone group, followed by Conventional rotatory with Dexamethasone group and a highest mean score in the Conventional rotatory without Dexamethasone group.
Hence, the authors drew the following conclusions-
a. Regardless of increasing the surgical working time than conventional rotatory technique, Piezosurgery significantly reduces the related postoperative sequelae of third molar surgery and hence improves the quality of life of the patient.
b. Piezosurgery is also recommended when the third molar has particularly dangerous or unusual positions.
c. As well, intramuscular Dexamethasone injection half an hour before surgery reduces postoperative pain and trismus.
For further reference, log in to:
Nehme, W., Fares, Y. & Abou-Abbas, L. Piezo-surgery technique and intramuscular dexamethasone injection to reduce postoperative pain after impacted mandibular third molar surgery: a randomized clinical trial. BMC Oral Health 21, 393 (2021). https://doi.org/10.1186/s12903-021-01759-x
Source : BMC Oral Health