Poor oral hygiene may be a significant risk factor for metabolic syndrome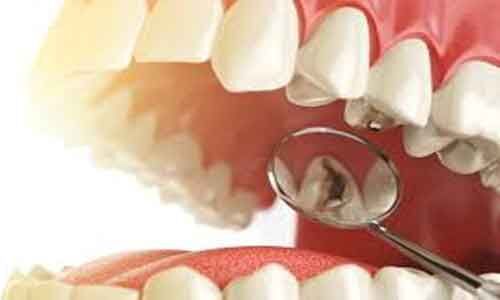 Periodontists from the Department of Periodontology, Graduate School of Medical and Dental Sciences, Tokyo Medical and Dental University (TMDU), Tokyo, Japan have recently found that infection with the periodontal bacterium, Porphyromonas gingivalis (Pg) may be a risk factor for metabolic syndrome and metabolic dysfunction in skeletal muscle.

This study is published in the Journal of Federation of American Societies for Experimental Biology.
Skeletal muscles have a high metabolic capacity, which plays key roles in glucose metabolism. Although periodontal disease increases the risk of metabolic syndrome, the relationship between periodontal bacterial infection and skeletal muscle metabolic dysfunction is unclear.
Therefore, Kazuki Watanabe and colleagues conducted the present study that aimed to clarify the relationship between periodontal disease and MS. The authors further measured the titers of IgG antibodies against periodontopathic bacteria in MS patients and later investigated the influence of Porphyromonas gingivalis (Pg) infection on glucose metabolism, the gut microbiota, steatosis, and glucose uptake in murine skeletal muscle.
A total of 35 Japanese patients admitted to the Eguchi Hospital and Saga Medical School for the treatment of MS were enrolled for the study. MS was diagnosed based on waist circumference (as a measure of central obesity) ≥85 cm for men and ≥90 cm for women and/or a visceral fat area ≥100 cm2. Patient body mass index was calculated as the body weight in kilograms divided by the square of the height in meters (kg/m2). An abdominal computed tomography (CT) with the unenhanced spiral acquisition was also performed to calculate intramuscular adipose tissue content (IMAC) in the lumbar muscles.
The following were the key findings of this study-
a. Anti‐Porphyromonas gingivalis (Pg) antibody titers positively correlated with intramuscular adipose tissue content (IMAC), fasting blood glucose, and HOMA‐IR in metabolic syndrome patients.
b. In C57BL/6J mice fed a high‐fat diet, recipients of oral Pg (HFPg) had impaired glucose tolerance, insulin resistance and higher IMAC compared to recipients of saline (HFco).
c. The soleus muscle in HFPg mice exhibited fat infiltration and lower glucose uptake with higher Tnfa expression and lower insulin signaling than in HFco mice.
d. Gene set enrichment analysis showed that TNFα signaling via NFκB gene set was enriched in the soleus muscle of HFPg mice.
e. Moreover, TNF‐α also decreased glucose uptake in C2C12 myoblast cells in vitro.
f. Based on 16S rRNA sequencing, Pg administration altered the gut microbiome, particularly by decreasing the abundance of the genus Turicibacter.
g. The microbial network of the gut microbiome was dramatically changed by Pg administration.
Hence, the authors concluded that "infection with Pg is a risk factor for metabolic syndrome and skeletal muscle metabolic dysfunction via gut microbiome alteration indicating that periodontal bacteria induce insulin resistance and decrease glucose uptake in skeletal muscle by altering the gut microbiota."
For more information: Kazuki Watanabe et al, Porphyromonas gingivalis impairs glucose uptake in skeletal muscle associated with altering gut microbiota, The FASEB Journal (2020). DOI: 10.1096/fj.202001158R
Source : Journal of Federation of American Societies for Experimental Biology