Vitamin D Oral Gel effective in prevention of Radiation Induced Oral Mucositis, finds study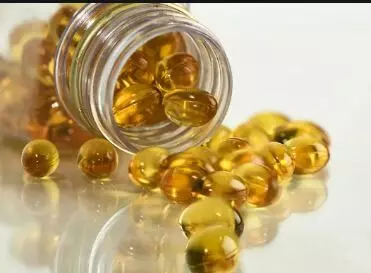 Vitamin D is a fat soluble vitamin which has important calcemic roles in the body regarding bone homeostasis and calcium/phosphorus balance. Recently, the non-calcemic roles of vitamin D as anti-inflammatory, anti-oxidant and immuno-regulatory functions have been widely reported.

With the main aim to evaluate clinically the effect of topical oral vitamin D gel in comparison to conventional therapy in prevention of radiation - induced oral mucositis a study was undertaken by Islam S. Bakr and team attached to the Faculty of Dentistry, Oral Medicine, Periodontology, Diagnosis and Radiology Department, Alexandria University, Champolion St. Azurite, Alexandria, Egypt.

The study was designed as randomized, controlled, clinical trial. patients who were undergoing to receive radiotherapy were divided into three groups: Group I: was given conventional treatment.Group II : was given topical oral gel of vitamin D. Group III: was given topical oral gel of vitamin D in combination with the conventional treatment.
Topical oral vitamin D gel twice daily (Equivalent to 8000 I.U/day vitamin D) for six weeks was used as the drug of choice.
Topical oral Vitamin D gel was prepared with the aid of pharmaceutics department, faculty of pharmacy, Alexandria University ,by using Cholecalciferol 2ml ampoule (200.000 I.U.) within topical oral gel formulation.
All patients were clinically evaluated at the start the radiotherapy, three weeks and six weeks later for pain and oral mucositis severity.
Data analysis revealed some interesting facts.
After 6 weeks of radiotherapy, (33.5%) the patients in control group developed high‐grade severity of oral mucositis while the patients in the two‐test groups "vitamin D group & combined therapy group" remained with low‐grade severity or with complete remission.
Mean Pain scores showed a significant decrease in the combined therapy group and to a close degree in vitamin D group rather than the control group.
The team concluded that "Topical oral vitamin D gel has a beneficial effect in lowering oral mucositis development and in reducing pain sensation during the radiation period especially when combined with conventional therapeutic agents".
For full article click on link: https://doi.org/10.1111/odi.13650
Primary source: Oral Diseases
Source : Oral Diseases