Atopic dermatitis in children linked to increased cataract risk: Study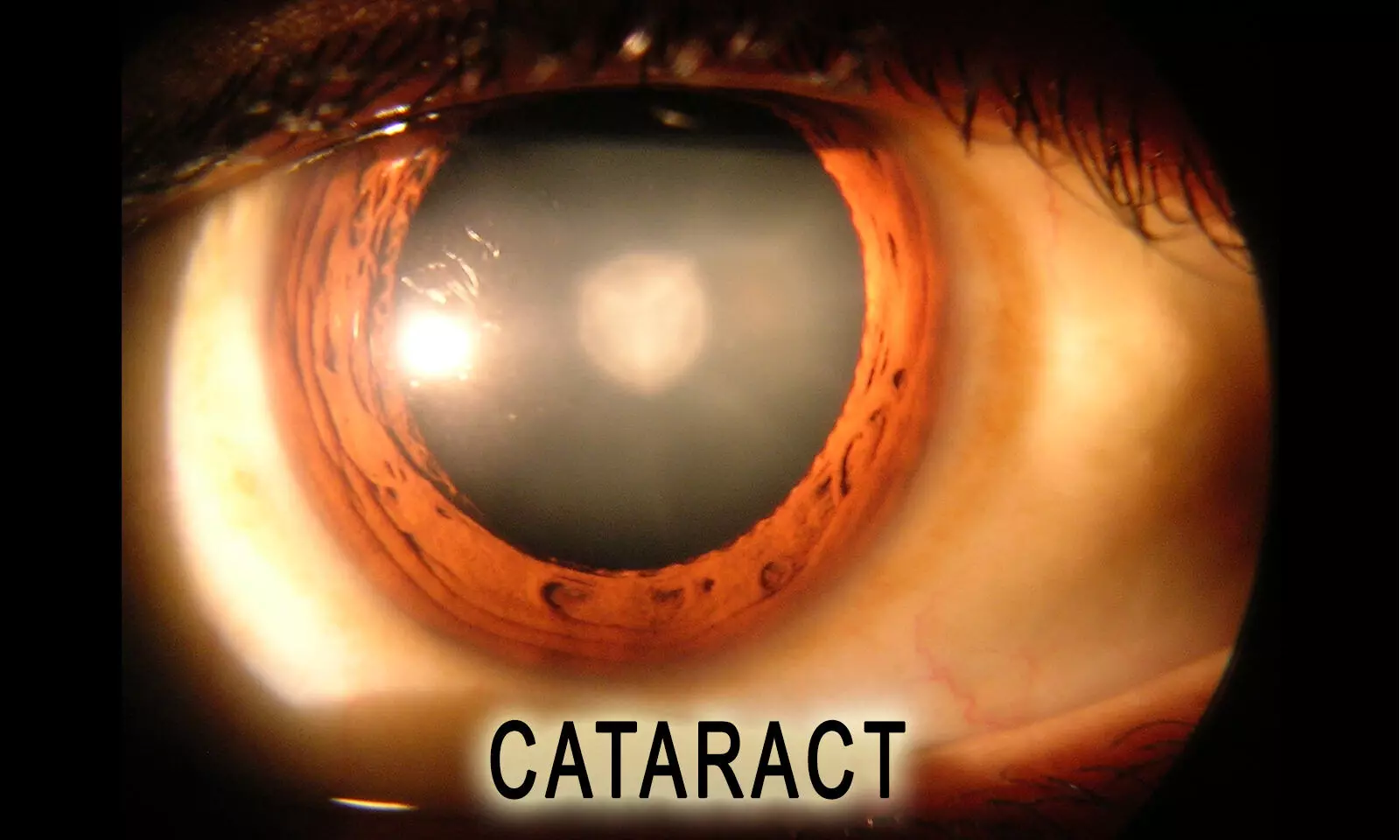 Istanbul, Turkey: Children with atopic dermatitis (AD) are at increased risk of developing cataract, finds a recent study in the journal Dermatologic Therapy. According to the study, lens densitometry increases in AD patients independent of treatment.
Atopic dermatitis is known to be associated with a wide variety of ocular complications; however, no study till now has measured lens densitometry in pediatric patients with AD. Yüksel Mavise and Karaman Sevil from Istanbul Medipol University, Istanbul, Turkey, aimed to investigate lens densitometry in children with AD.
For the purpose, the researchers included 31 pediatric patients (13 males, 18 females; mean age 12 ± 3 years) with AD and 20 healthy children (9 males, 11 females; mean age 12 ± 2 years), who presented to the dermatology clinic of Istanbul Medipol Mega University between December 2018 and May 2019. AD diagnosis was based on the UK Working Party's Diagnostic Criteria for AD. The researchers excluded patients receiving inhaler and systemic steroids. All children were examined by the same dermatologist and ophthalmologist.
Key findings of the study include:

The mean values of best‐corrected visual acuity, refractive error, and axial length were similar between both groups.
The lens densitometry values of zone 1, zone 2, and zone 3, as well as the average lens densitometry measurements were found statistically significantly higher in children with AD compared to the controls.
"This is the first study to demonstrate an increase in treatment‐independent lens densitometry in children with AD," wrote the authors.
"Routine ophthalmologic examinations are not performed in patients with AD since only a limited number of dermatologists are aware of the risk of developing cataracts independent of treatment in patients with this condition," the researchers report. They advocate for early ophthalmologic examinations in all pediatric patients diagnosed with AD with a particular emphasis on lens densitometry values.
The study titled, "Evaluation of lens clarity in children with atopic dermatitis: A densitometric analysis with Pentacam," is published in the journal Dermatologic Therapy.

DOI: https://onlinelibrary.wiley.com/doi/10.1111/dth.14634
Source : Dermatologic Therapy