Baricitinib shows promise in treating Alopecia areata,finds study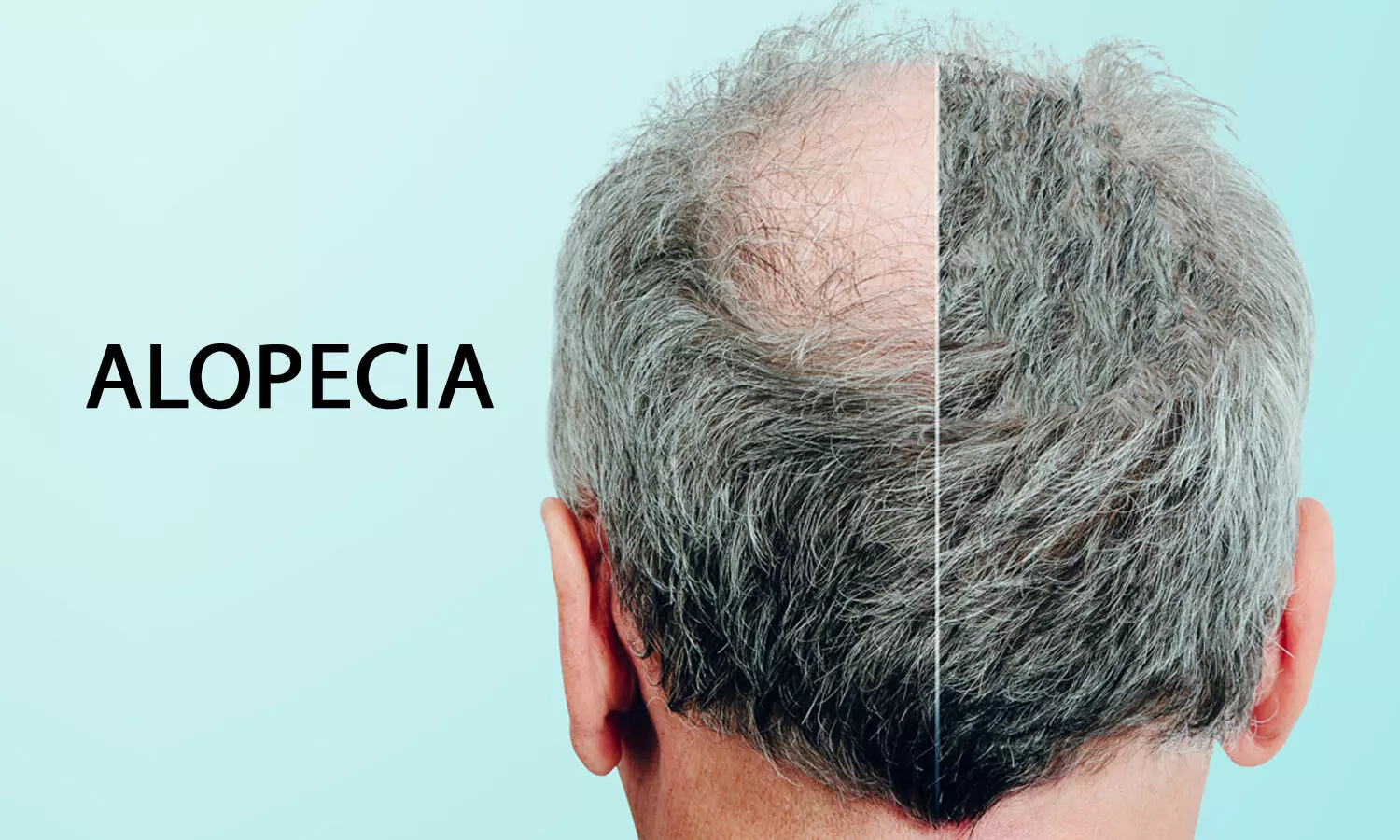 Recent research results support the efficacy and safety of baricitinib in patients with more than 50% scalp hair loss. These findings have been put forth in Journal of the American Academy of Dermatology.

Alopecia areata (AA) is an autoimmune condition characterized by inflammatory, nonscarring hair loss that has significant impacts on quality of life. While the scalp is usually affected, the disease can involve any hair-bearing areas of the body.To date,there are no Food and Drug Administration-approved treatments for alopecia areata (AA).
Baricitinib, an oral, reversible, and selective JAK1/JAK2 inhibitor, is approved for treating moderately to severely active rheumatoid arthritis in adults in over 70 countries. Baricitinib is also approved in the European Union and Japan and is under evaluation in the United States and elsewhere for the treatment of moderate-to-severe atopic dermatitis in adults. The present study is the first randomized clinical trial of baricitinib in 104 adults with AA (BRAVE-AA1). Researchers aimed to evaluate efficacy and safety of baricitinib in patients with ≥50% scalp hair loss 64 in a Phase 2 study of adults with AA (BRAVE-AA1; NCT03570749).
For the study design, patients were randomized 1:1:1:1 to receive placebo, baricitinib 1-mg, 2-mg, or 4- 66 mg once daily. Two consecutive interim analyses were performed after all patients completed 67 Weeks 12 and 36 or had discontinued treatment prior to these time points. The primary 68 endpoint was the proportion of patients achieving Severity of Alopecia Tool (SALT) score 69 ≤20 at Week 36. Logistic regression was used with nonresponder imputation for missing 70 data.
Results highlighted some important facts.
A total of 110 patients were randomized (placebo: 28; baricitinib 1-mg: 28; 2-mg: 72 27; 4-mg: 27). Baricitinib 1-mg dose was dropped after the first interim analysis based on 73 lower SALT30 response rate.
At Week 36, the proportion of patients achieving SALT score 74 ≤20 was significantly greater in baricitinib 2-mg (33.3%, p=0.016) and 4-mg (51.9%, 75 p=0.001) groups versus placebo (3.6%). Baricitinib was well tolerated with no new safety 76 findings.
" In conclusion, these results suggest that once-daily baricitinib is effective for patients with 293 ≥50% scalp hair loss and supports the rationale for the Phase 3 program currently underway. 294 Additional long-term data from the Phase 3 trial will be reported once available."the team confirmed.
· For full article follow the link: 10.1016/j.jaad.2021.05.050
Source: Journal of the American Academy of Dermatology
Source : Journal of the American Academy of Dermatology