Childhood hidradenitis suppurativa- An under-recognized entity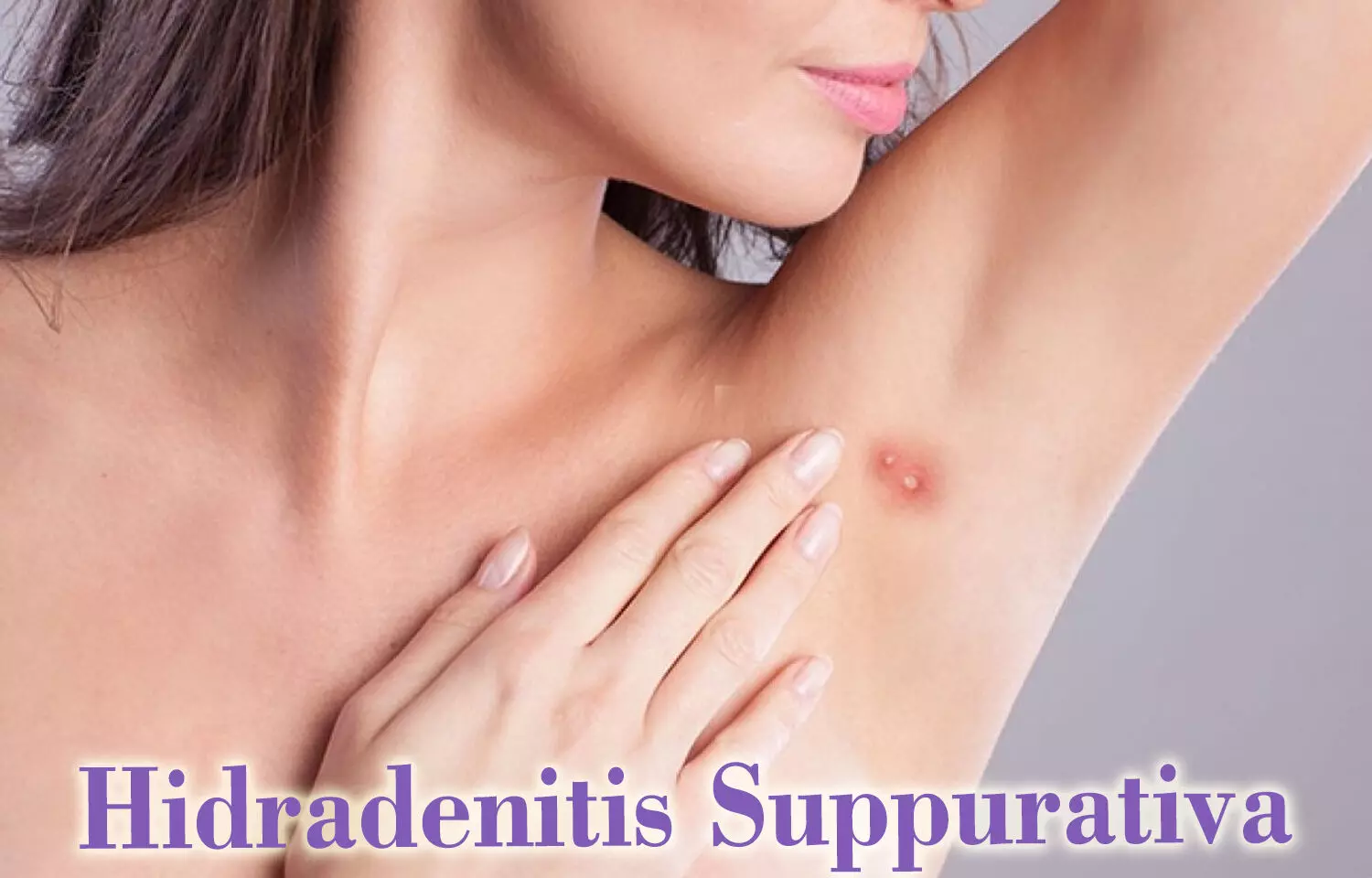 Childhood hidradenitis suppurativa- An under-recognized entity. Hidradenitis suppurativa (HS) is a chronic, inflammatory occlusive disease of the hair follicles. It is rare in children but still up to 50% of patients show symptoms between ages 10 and 21 years. The literature on features of HS in adults have been described but that in paediatric age group is sparse. This results in delays in seeking care, potential for misdiagnosis, or delay in diagnosis. Recently a study describing features of HS in children and its comparison to that in adults was published in the JAMA Dermatology.
This was a retrospective cohort study including adult and pediatric patients with HS claims from the IBM MarketScan medical claims database during the study period, January 1, 2012, to December 31, 2016. The data were analyzed between March 1 and March 31, 2021.

Patients with HS were defined by 2 or more claims for HS within 18 months as defined by International Classification of Diseases, Ninth Revision (ICD-9) or ICD-10 codes. Patients were classified as pediatric HS if HS diagnosis occurred < 18 years and as adult HS if diagnosis was made at ≥ 18 years. Delay from HS onset to diagnosis was calculated by taking the difference from claims for an HS-related diagnosis to the first claim for HS.
Results
The study included 8727 members, comprising 1094 pediatric (155 male [14.2%] and 939 female patients [85.8%]
7633 adult patients (1748 men [22.9%] and 5885 women [77.1%]) were included in the study
The mean (SD) age of HS onset was 14.3 (2.5) years in the pediatric cohort and 37 (13) years in the adult cohort
Pediatric patients were likely to see other specialists, most commonly by pediatricians before diagnosis and commonly received diagnoses of folliculitis and comedones.
Pediatric patients with HS had high rates of comorbid skin and general medical conditions, including acne vulgaris (558 [51.0%]), acne conglobata (503 [45.9%]), obesity (369 [33.7%]), and anxiety disorders (367 [33.6%])
In the adult HS population, obesity (3343 [43.8%]), anxiety disorder (3216 [42.1%]), hyperlipidemia (2530 [33.1%]), and acne vulgaris (1888 [24.7%]) were the most common comorbidities.
A higher percentage of pediatric than adult patients had HS-specific claims for services rendered by emergency and urgent care physicians (35.6% vs 28.2%; P < .001; and 18.1% vs 13.4%; P < .001; respectively)
Adult patients were more likely to have inpatient stays (2.38% vs 4.22%; P = .002)
Pediatric patients had 2.24 emergency department (ED) claims per person, while adults had 3.5 claims per person
The mean cost per ED claim was similar between groups ($413.27 vs $682.54; P = .18).
The largest component of the total 5-year disease-specific cost was the cost of inpatient visits for pediatric and adult patients with HS
This study is one of the largest studies of children with HS till date. It showed that most children with HS are female with the mean age of symptom onset at 15 year. The female to male ratio for pediatric patients was higher than that observed in adult populations.
Thus this study highlights the importance of disciplines, such as pediatrics, family medicine, and emergency medicine, in diagnosis and management of HS and widens the horizon of dermatologist and non-dermatologists for improved recognition of HS in pediatric patients.
Source
Hallock KK, Mizerak MR, Dempsey A, Maczuga S, Kirby JS. Differences Between Children and Adults With Hidradenitis Suppurativa. JAMA Dermatol. 2021 Aug 11:e212865. doi: 10.1001/jamadermatol.2021.2865. Epub ahead of print. PMID: 34379074; PMCID: PMC8358812.
Source : JAMA Dermatology