FDA Approves ruxolitinib cream for treatment of Atopic Dermatitis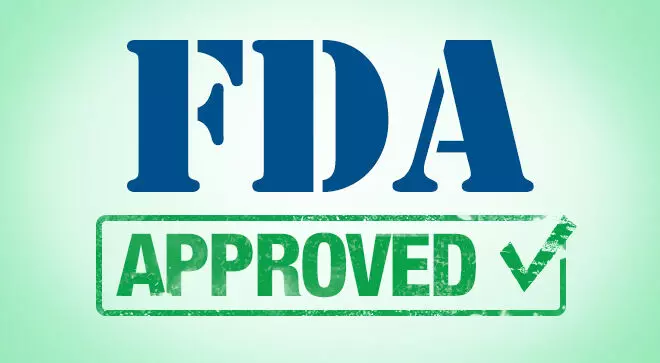 The US food and drug administration has approved a topical selective Janus kinase (JAK)1/JAK2 inhibitor ruxolitinib (Opzelura) for the treatment of mild to moderate atopic dermatitis.This is a cream for non-immunocompromised patients 12 years of age and older whose disease is not adequately controlled with topical prescription therapies, or when those therapies are not advisable.Opzelura is the first and only topical Janus kinase (JAK) inhibitor approved in the United States.

OPZELURA cream is for use on the skin only. Do not use OPZELURA cream in eyes, mouth or vagina.
The FDA approval was based on data from the TRuE-AD (Topical Ruxolitinib Evaluation in Atopic Dermatitis) clinical trial program, consisting of two randomized, double-blind, vehicle-controlled Phase 3 studies (TRuE-AD1 and TRuE-AD 2) evaluating the safety and efficacy of Opzelura in more than 1,200 adolescents and adults with mild to moderate AD. Results from the studies showed patients experienced significantly clearer skin and itch reduction when treated with Opzelura cream 1.5% twice daily (BID), compared to vehicle (non-medicated cream):
Significantly more patients treated with Opzelura achieved Investigator's Global Assessment (IGA) Treatment Success (IGA-TS, primary endpoint) at Week 8 (defined as an IGA score of 0 [clear] or 1 [almost clear] with at least a 2-point improvement from baseline): 53.8% in TRuE-AD1 and 51.3% in TRuE-AD2, compared to vehicle (15.1% in TRuE-AD1, 7.6% in TRuE-AD2; P<0.0001).

Significantly more patients treated with Opzelura experienced a clinically meaningful reduction in itch from baseline at Week 8, as measured by a ≥4-point reduction in the itch Numerical Rating Scale (itch NRS4): 52.2% in TRuE-AD1 and 50.7% in TRuE-AD2, compared to vehicle (15.4% in TRuE-AD1, 16.3% in TRuE-AD2; P<0.0001), among patients with an NRS score of at least 4 at baseline.

In clinical trials, the most common (≥1%) treatment-emergent adverse reactions in patients treated with Opzelura were nasopharyngitis, diarrhea, bronchitis, ear infection, eosinophil count increased, urticaria, folliculitis, tonsillitis and rhinorrhea2. See Important Safety Information below, including Boxed Warnings for serious infections, mortality, malignancy, major adverse cardiovascular events and thrombosis, seen with JAK inhibitors for inflammatory conditions.

"It can be hard for people to fully appreciate how difficult AD can be and the tremendous impact it has on patients," said Julie Block, President & CEO, National Eczema Association. "The chronic itch is difficult to cope with and related sleep issues can be exhausting. Many patients and their dermatologists are looking for additional options to meet current unmet needs in the management of AD. The approval of Opzelura is exciting news, and we welcome a new treatment option for our community."
AD is a chronic skin disease affecting more than 21 million people aged 12 years and older in the U.S. and is characterized by inflammation and itch3. Signs and symptoms include irritated and itchy skin that can cause red lesions that may ooze and crust. People with AD are also more susceptible to bacterial, viral and fungal infections.
Source : Press release