Management of "Maskne" & Other Mask Related Facial Dermatoses: BMJ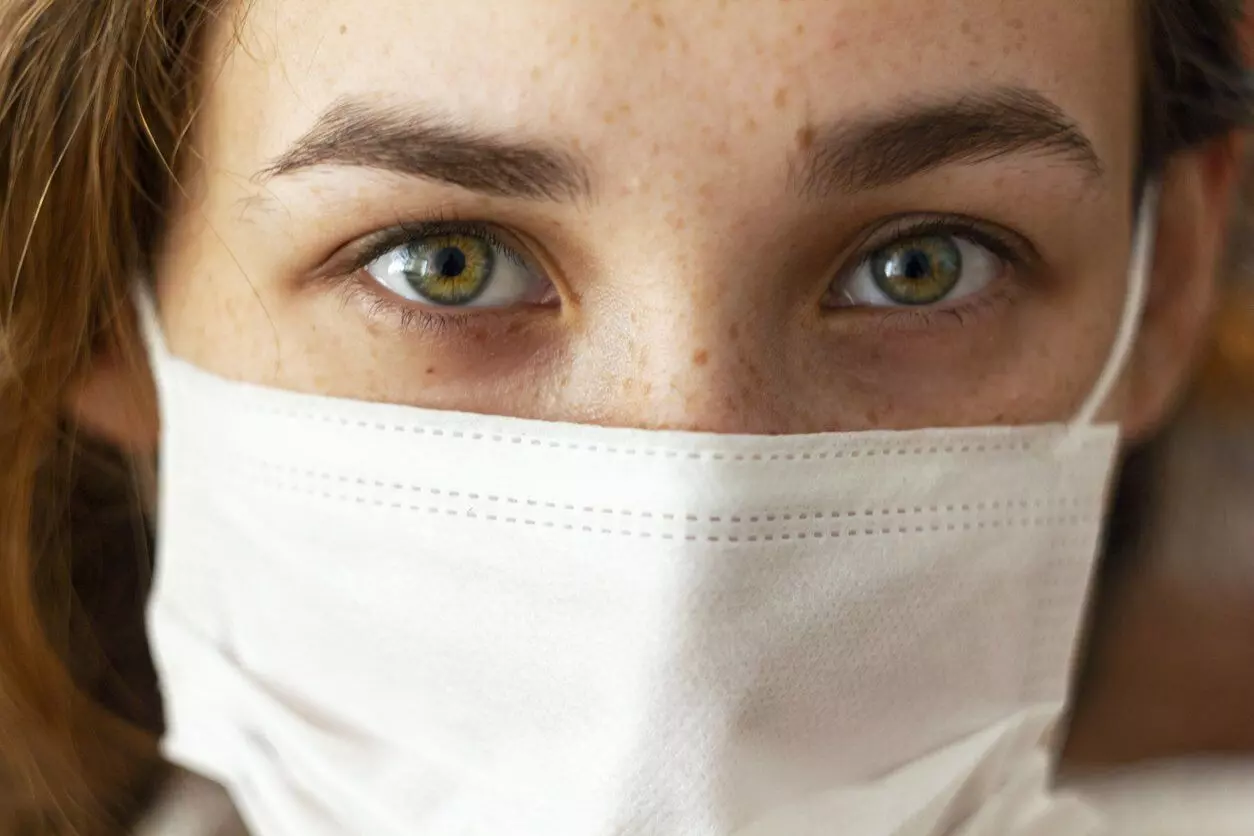 The covid-19 pandemic has led to a marked increase in the use of personal protective equipment (PPE) both in and out of healthcare settings. Mask plays an inevitable role and became a part of our daily life in this pandemic era. The term "maskne" has become increasingly popular during the pandemic, particularly in the media, where it is used to describe several facial dermatoses. Individuals often buy expensive but potentially ineffective treatments for these conditions.

In a recent practice pointer, researchers of the King's College Hospital, London, provide an update on the various skin problems associated with the mask. They highlighted the key areas to diagnose new or worsening pre-existing facial dermatoses that they attribute to the use of facial PPE. The practice pointer has been published in the journal BMJ on June 07, 2021.
The researchers assessed all forms of facial PPE, including face shields, visors, safety glasses, surgical masks and respirators. They have made the following recommendation to elicit maskne:
"Relevant history and family history of skin disease and a comprehensive drug history that includes prescribed, over-the-counter, and complementary medicines.
Temporal relationship with mask-wearing—establish if periods without mask-wearing alleviate or improve the problem, eg, allergic contact dermatitis should improve with a period of no mask-wearing, while acne, once established, may not respond so readily.
Symptoms of itch, soreness, and appearance of pustules or papules.
Duration of PPE exposure each day.
Ask if "mask breaks" (periods of time when facial PPE is removed entirely) are allowed or taken.
Assess the impact on the patient's mood, work, and social life to assess the severity and decide further management. The effect of PPE related dermatoses on the life quality of healthcare workers can be substantial."
They also noted that the examination should focus on the morphology of the eruption, the distribution, and whether it is present at sites other than the face.
They further classified the types of facial skin conditions caused by a direct result of mask-wearing and created a flow chart for specialists to follow a better diagnose and in turn treat a specific condition.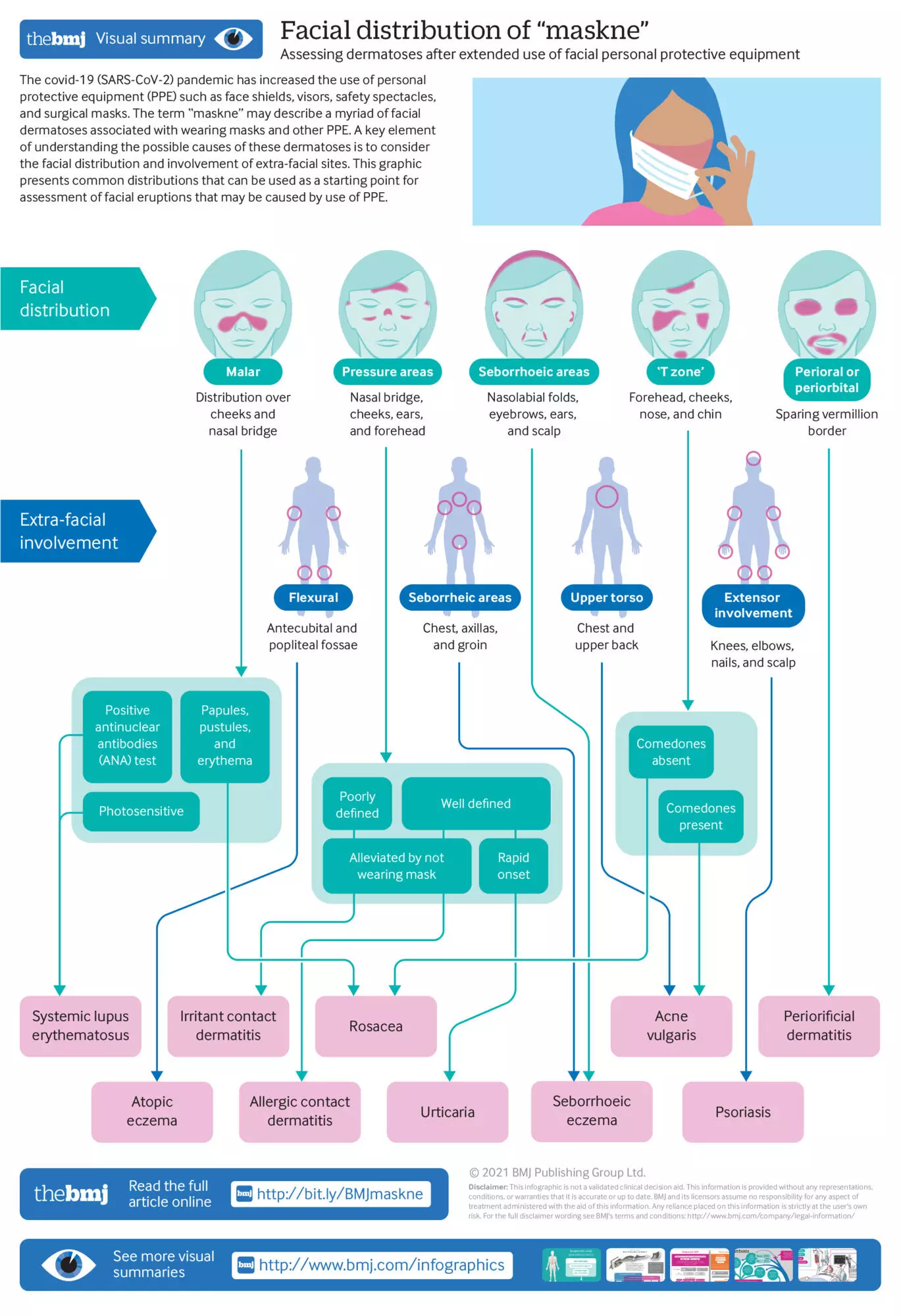 Courtesy by Emily Rudd and Sarah Walsh, the BMJ
General measures to prevent PPE related facial dermatoses:
"Cleanse skin with a gentle soap-free cleanser
Apply a light emollient at least 30 minutes before applying facial PPE
Apply a silicon-based barrier tape—eg, siltape (Advancis)—to the nasal bridge and cheeks
Wipe skin under PPE with a silicon-based barrier wipe to provide a film, protecting the skin from the harmful microenvironment
Take time to fit the mask and ensure it is not over tight
Take regular breaks from the mask (every one hour for respirators) to relieve the pressure and prevent moisture build-up.
Stay well hydrated.
Maintain oral hygiene (teeth brushing twice daily and daily interdental flossing/brushing)."
For further information:
Article Source :
the BMJ