T lanceolata leaf extract may improve stretch marks in women, Finds study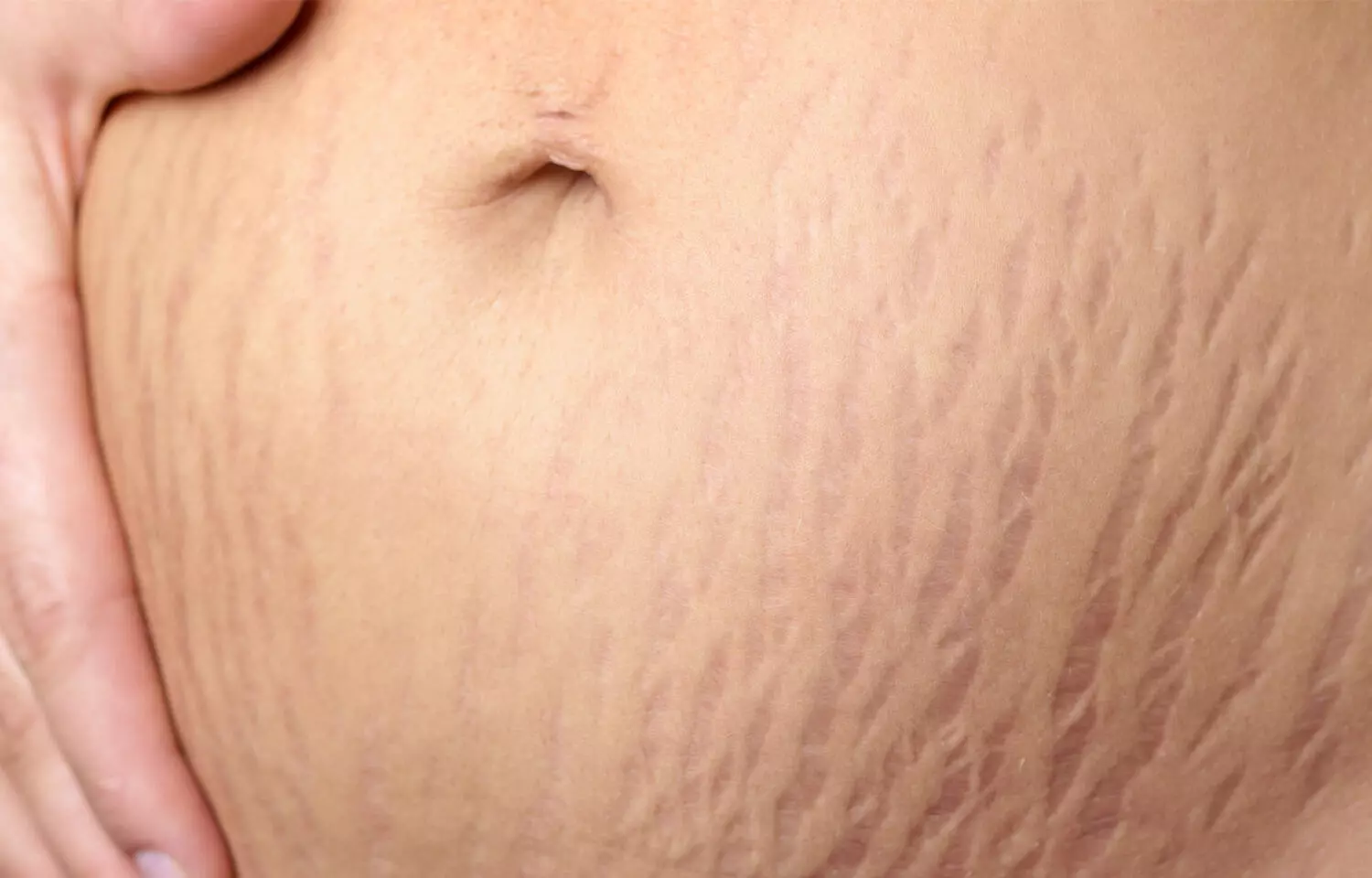 In recent research, investigators have deduced that Tasmannia lanceolata leaf extract alleviates stretch mark appearance in women and stimulates extracellular matrix synthesis in ex vivo human skin explants.
The study is published in the Journal of Cosmetic Dermatology.
The leaves of Tasmannia lanceolata mainly contain polygodial that is known to exhibit a range of biological functions including anti‐inflammatory effects.
Therefore, Emmanuelle Gaillard and associates from the Robertet Group, Grasse, France conducted studies aimed to assess the effects of Tasmannia lanceolata extract (TLE) on the skin and more particularly on the stretch marks in women.
They carried out a double‐blind, randomized, placebo‐controlled clinical study on 29 women, aged from 25 to 60 years, to investigate the effects of TLE on stabilized stretch marks. TLE and placebo products were topically applied daily for 8 weeks. 2D and 3D photograph processing was used to assess the skin roughness and firmness of stretch marks and further subjected to analysis.
Dermal density and thickness were evaluated using ultrasound, while stretch mark conditions (length, color, and depth) were determined by clinical scoring. Matricial proteins (pro‐collagen I and elastin) and pro‐matricial factors, like TGF‐β concentrations, were quantified from cultures of human skin explants presenting stretch marks, treated with TLE or vehicle control.
The following findings were noted-
a. Skin roughness of stretch marks was significantly reduced in the TLE group after 8 weeks of treatment.
b. Skin firmness of stretch marks was significantly increased in the TLE group after 4 weeks of treatment and this improved effect was maintained until the end of the study.
c. Dermal density and thickness were significantly increased in the TLE group compared to the placebo group.
d. Furthermore, TLE restored the dermal condition of the stretch mark skin, up to normal skin levels.
e. In addition, pro‐collagen I and elastin concentrations were found to be higher in the TLE‐treated stretch mark skin explants compared to the untreated ones, associated with higher quantities of TGF‐β production.
These results revealed that TLE could help improve the aspect of stabilized stretch marks in women by restoring the matricial environment, the authors concluded.
Source : Journal of Cosmetic Dermatology