Topical calcineurin inhibitors safe in atopic dermatitis, don't raise cancer risk: JAMA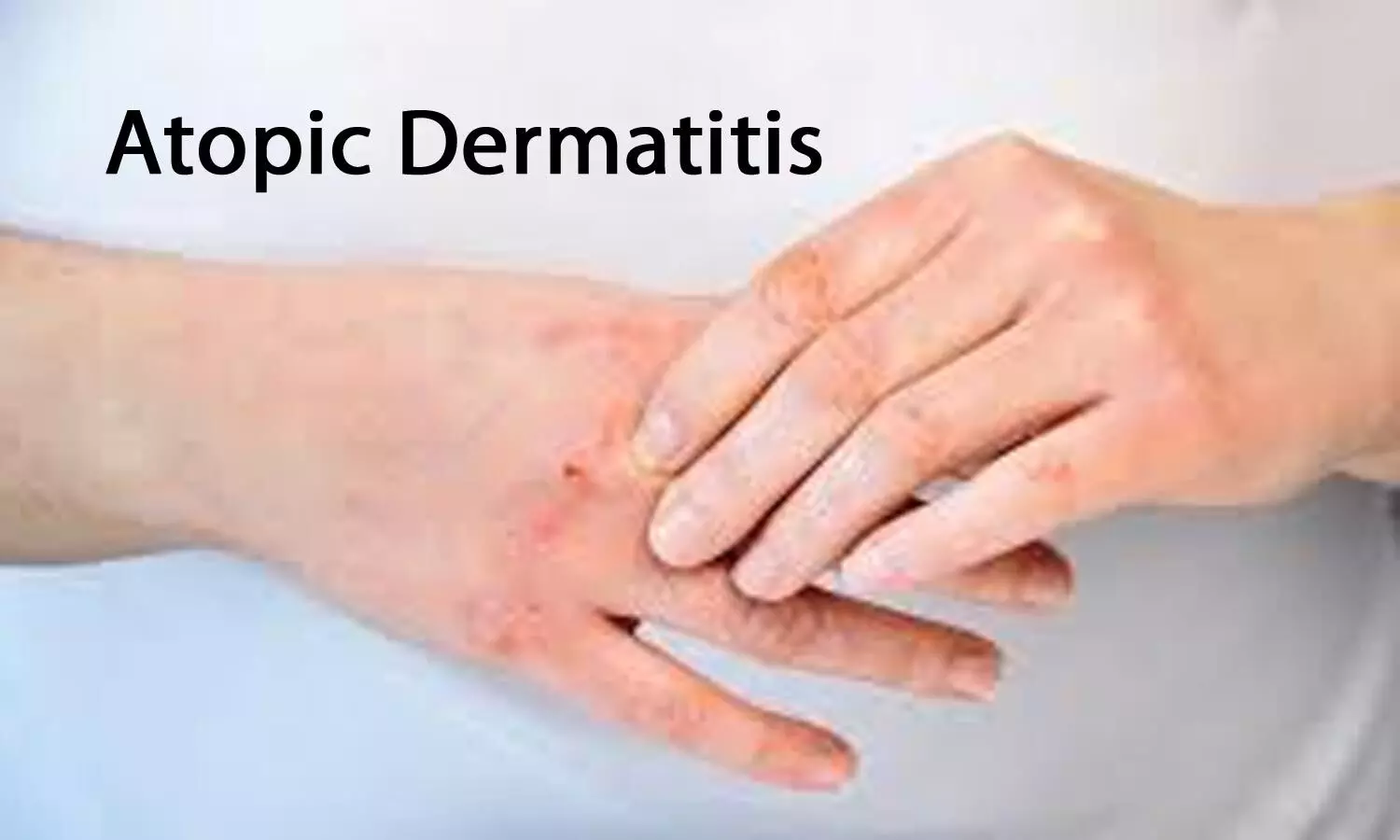 A recent study has suggested that Atopic Dermatitis has no association with exposure to Topical calcineurin inhibitors(TCI ). The research further suggested that use of TCIs are also relatively safe and not linked to keratinocyte carcinoma (KC), basal cell carcinoma (BCC) and squamous cell carcinoma (SCC), unlike topical corticosteroids.

The findings of the study have been published in JAMA Dermatology.
Globally 2% and 10% of the adult population in industrialized nations is affected by atopic dermatitis. Treatment primarily consists of the application of topical emollients and anti-inflammatory agents, such as topical corticosteroids and topical calcineurin inhibitors (TCIs). Though the many adverse effects of using corticosteroids are well documented, adverse effects with TCIs have been conflicting in nature.
TCIs are commonly used for atopic dermatitis treatment, but the associated risk for skin cancer has been unclear. Keeping this in mind, Maryam M. Asgar et. al. from the Department of Dermatology, Massachusetts General Hospital, Boston undertook the study to examine KC risk overall and by subtype (BCC and SCC) among adults with AD exposed to TCIs compared with those exposed to topical corticosteroids (primary comparator group) and those unexposed to TCIs or topical corticosteroids (alternative comparator group).
They further evaluated alterations in risk with TCI dose, frequency, and duration of exposure.
The study design was a retrospective cohort study was conducted at Kaiser Permanente Northern California, a large, integrated health care delivery system, of adults 40 years or older (n = 93 746) with a physician-rendered diagnosis of AD or dermatitis. Patients who were diagnosed from January 1, 2002, to December 31, 2013, were included, with follow-up through December 31, 2017. Other exposure variables ascertained included dosing, frequency of use, and duration of exposure as specified by the prescribing clinician.
The dose was categorized dichotomously for tacrolimus as low dose (0.03% formulation) and high dose (0.1% formulation) based on the most recently dispensed prescription. Pimecrolimus dosing was not categorized because it is available in only a 1% formulation.
Funding for the study was done by Valeant Pharmaceuticals.
Key results that emerged are as follows.
· Compared with topical corticosteroid exposure, TCI exposure was not significantly associated with risk (adjusted HRs; 95% CIs) for:
o Keratinocyte carcinoma: 1.02 (0.93-1.13).
o Basal cell carcinoma: 1.01 (0.90-1.14).
o Squamous cell carcinoma: 0.94 (0.82-1.08).
· Compared with no TCI or topical corticosteroid exposure, TCI exposure was not significantly associated with risk for keratinocyte carcinoma (adjusted HR, 1.03; 95% CI, 0.92-1.14).
· There were no associations between TCI dose, frequency, and duration of use and BCC, SCC, or overall KC risk.
The researchers identified that a major limitation of the study was it's design-retrospective and observational.

"This study not only provides estimates of the risk of KC associated with TCI exposure but also estimates overall KC and Keratinocyte carcinoma subtype risk by topical corticosteroid use, as well as the risk of Keratinocyte carcinoma in untreated AD. Such estimates may be useful for future pharmacoepidemiology research not just in AD, but in other inflammatory skin disorders as well." said the authors.
SUMMARY SOURCE: JAMA Dermatology

For the full article click on the link: sci-hub.tw/10.1001/jamadermatol.2020.2240
Source : JAMA Dermatology