Trifarotene- The latest retinoid for acne management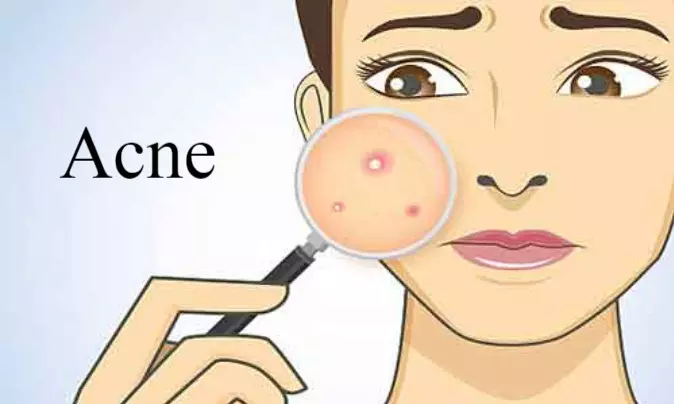 Trifarotene- The latest retinoid for acne management

Retinoids, both topical and systemic are a crucial class of drugs for dermatologists. They are classified into four generations of topical and systemic agents. The latest addition to this list is trifarotene, a topical retinoid details of which where published recently in the Indian Journal of Dermatology, Venereology and Leprology.

Retinoids act through retinoid receptors comprising mainly of 2 families- RAR (retinoic acid receptors α, β and γ) and RXR (retinoid X receptors α, β and γ). It is believed that the major effects and side effects of retinoids are mediated through the RARs. The dermal RAR-β might be significantly responsible for retinoid-induced skin irritation. The DNA sequence called retinoic acid response element attaches itself with the RAR–RXR heterodimer. On binding of a ligand, the RAR–RXR heterodimer acts as a transcription factor, resulting in the expression of a number of proteins involved in growth and regulation.

Trifarotene is a fourth-generation topical retinoid with potent and selective RAR-γ agonist activity, claimed to have an improved efficacy/safety ratio when compared with less or non-selective RAR agonists especially causing reduced retinoid induced skin irritation. It has no activity at RXRs, and significantly less activity at RAR-β and RAR-α (16- and 65-fold lower than activity at RAR-γ, respectively). Trifarotene may modulate retinoid-mediated pathways involved in cell adhesion, skin hydration and proteolysis, through the following mechanisms in addition to classic pathways-

Cell adhesion: Trifarotene downregulates dystonin weakening hemidesmosomes, thereby interfering with cell adhesion. This induces migration of keratinocytes which facilitates comedolysis.
Transport/skin hydration: Trifarotene improves skin hydration by induction of aquaporin-3 channels and peptidyl arginine deiminase 1 in skin and thus promotes barrier function of the skin. Trifarotene may also maintain the cutaneous pH homeostasis by impacting the ammonium/ammonia (NH4+/NH3) balance.
Proteolysis- Trifarotene downregulates membrane metallo-endopeptidase involved in elastin degradation thereby improving the skin texture and decreasing wrinkling.
Trifarotene produced the same comedolytic effect as other known retinoids such as tazarotene and all-trans-retinoic acid, at about ten times lower dose in mouse models. Trifarotene penetrates the skin with an exponential distribution from the stratum corneum to the rest of the epidermis and dermis including the pilosebaceous unit. It is greater than 99.9% bound to plasma proteins.

Trifarotene received Food and Drug Administration (FDA) approval for the topical treatment of acne vulgaris in patients nine years of age and older, thus becoming the first retinoid approved in the past 20 years for management of acne. The US FDA granted orphan drug status to trifarotene for the treatment of lamellar ichthyosis in 2014.

The efficacy and safety were determined by two large scale phase III trials- PERFECT 1 and PERFECT 2. double-blind, randomized, vehicle-controlled, 12-week studies

Trifarotene is available as 50 mg/g (0.005%) cream. The use of a moisturizer before and after the application of trifarotene is recommended as frequently as needed.

Safety on long-term use up to 52 weeks for moderate facial and truncal acne has been demonstrated in patients between ages 9 and 54. Oral animal studies have shown that trifarotene can cross the placental barrier and is also excreted in the breast milk of lactating rats. Hence, trifarotene must be strictly avoided in pregnancy, breastfeeding and in women planning pregnancy. Age <9 years and >65 years, active eczema and hypersensitivity to trifarotene are additional contraindications for using this drug.

In conclusion trifarotene is the latest fourth generation selective RAR-γ agonist topical retinoid approved for acne, increasing the spectrum for treatment of acne with lesser local side effects. More studies on large groups, and comparative trials with other retinoids are needed to establish where trifarotene lies in terms of efficacy, tolerability and long-term safety in comparison to other retinoids.

Source- Santhosh P, Kidangazhiathmana A. Trifarotene – The latest retinoid. Indian J Dermatol Venereol Leprol 2021;87:742-5.
Source : Indian Journal of Dermatology, Venereology and Leprology