Use of BP drug hydrochlorothiazide linked to skin cancer: Study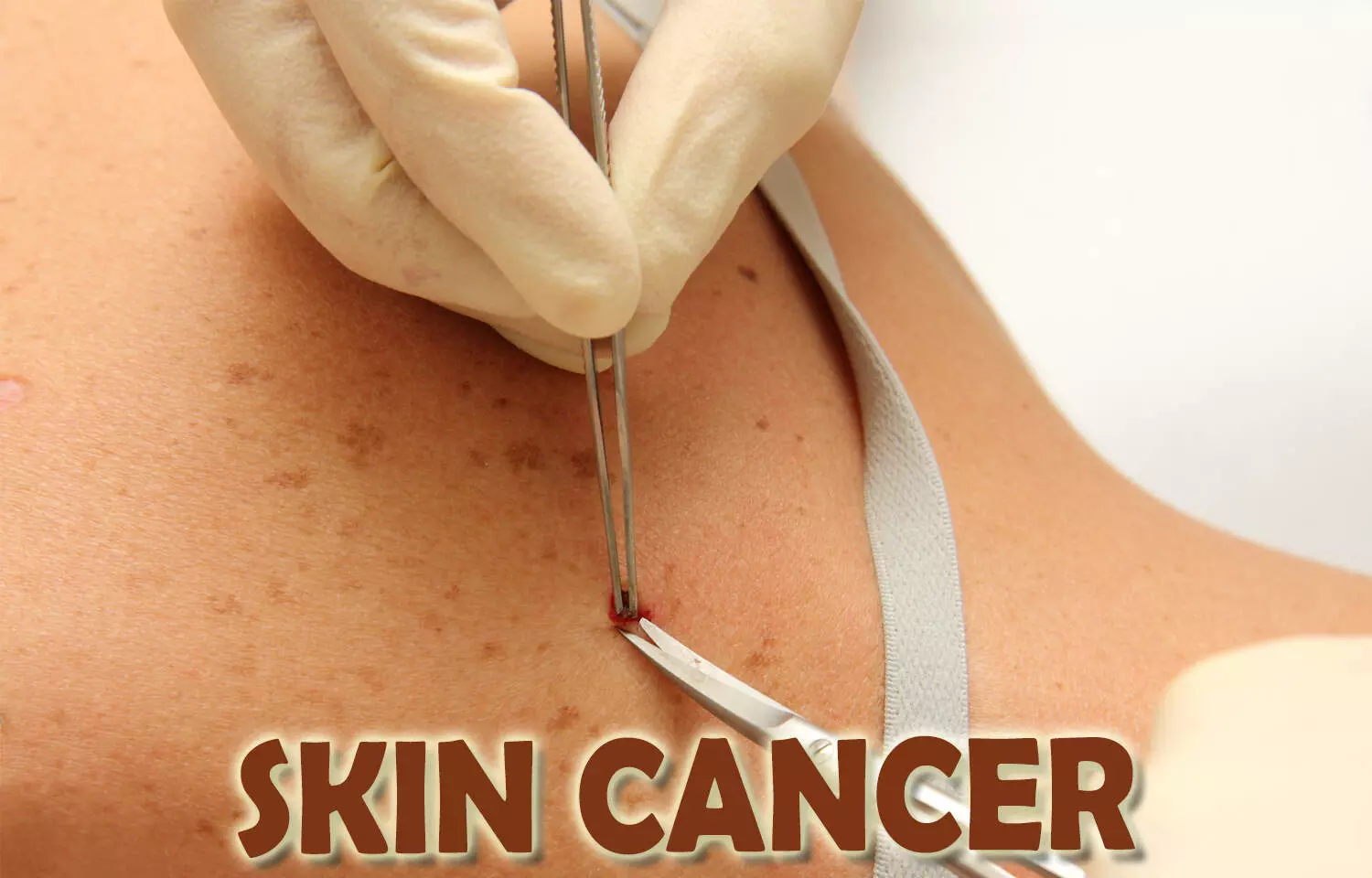 UK: Blood pressure drug hydrochlorothiazide is associated with an increased risk of nonmelanoma skin cancer, finds a recent study in the British Journal of Clinical Pharmacology. According to the authors, the risk was not explained following adjustment for BMI and smoking.

Skin cancers including basal cell carcinoma (BCC), squamous cell carcinoma (SCC) and melanoma are the most common form of cancer in humans. Hydrochlorothiazide (HCTZ), a diuretic medication, is primarily used for the management of hypertension and also congestive cardiac failure and oedema.

HCTZ can increase UV light‐induced DNA damage and cause photosensitivity that could contribute to the development of skin cancer, however, only a a limited number of studies have investigated this association. Daniel R. Morales, University of Dundee, UK, and colleagues aimed to determine associations between HCTZ exposure and skin cancer as observed in a different population and data source, to assess the impact of adjusting for smoking and BMI and to estimate absolute risk.
The study included nested case–control studies that used data from the UK THIN database from 01 January 1999 to 01 May 2016. Adults with incident SCC, BCC, melanoma, lip cancer and oral cancer were matched (on age, sex and calendar year of cohort entry) to controls using incidence density sampling.
Incidence rate ratios (IRR) for each outcome were calculated for ever and cumulative hydrochlorothiazide exposure, measuring the impact of additionally adjusting for smoking and body mass index (BMI). Adjusted rate differences were estimated, including the number needed to harm.
Key findings of the study include:
Cumulative hydrochlorothiazide doses ≥50 000 mg were associated with a significantly increased risk of SCC IRR = 3.05 and BCC IRR = 1.34.
Using a 5‐year lag‐period, hydrochlorothiazide exposure was also associated with a significantly increased risk of lip cancer (IRR 2.85).
No significantly increased risk of melanoma or oral cavity cancer was observed.
Following adjustment for smoking and BMI, which had inverse associations with several skin cancer types, associations for hydrochlorothiazide remained significant.
The overall number needed to harm with high‐dose cumulative hydrochlorothiazide exposure was: 804 for SCC; 2463 for BCC, and 200 000 for lip cancer but varied by age and sex.
"Hydrochlorothiazide exposure was associated with an increased risk of SCC, BCC and lip cancer that is not explained following adjustment for smoking and BMI, " concluded the authors. "These findings may support clinical and regulatory decision making."

The study titled, "Association between hydrochlorothiazide exposure and different incident skin, lip and oral cavity cancers: A series of population‐based nested case–control studies," is published in the British Journal of Clinical Pharmacology.
DOI: https://bpspubs.onlinelibrary.wiley.com/doi/full/10.1111/bcp.14245
Source : British Journal of Clinical Pharmacology