Vitiligo tied to increased risk of Insomnia, finds Study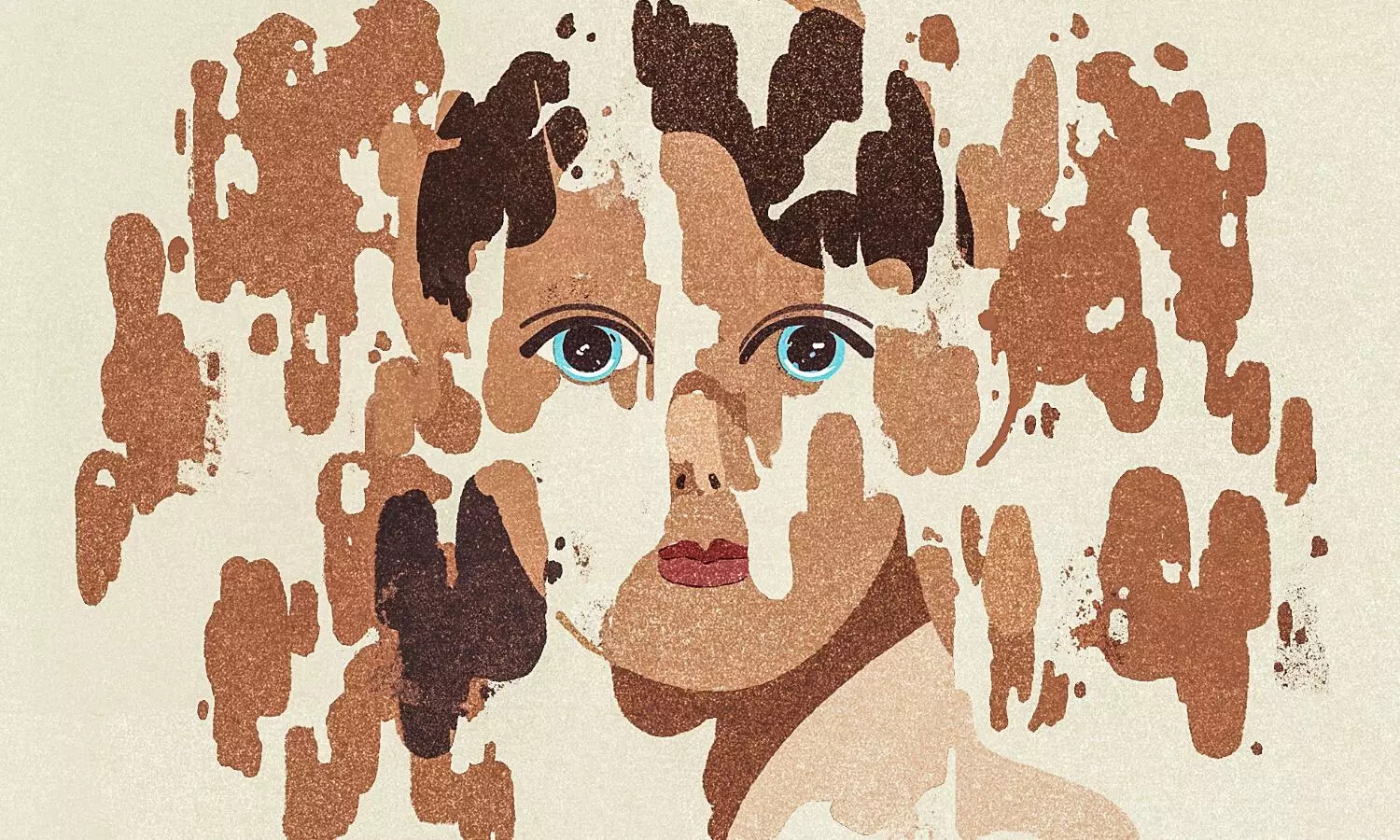 Patients with vitiligo are at an increased risk for insomnia, suggests a study published in the Clin Cosmet Investig Dermatol.

Vitiligo can cause disfiguration, impair the social function of the patients and induce physiological burdens. However, limited research about the health-related quality of life has been conducted in vitiligo patients' sleeping conditions.
A group of researchers from China conducted a study to evaluate the prevalence, severity, and risk factors of insomnia in vitiligo patients.
The researches performed this case-control study in March 2021. An online survey questionnaire including baseline information and the sleep-related instrument was sent to 762 vitiligo patients. The vitiligo-related evaluation was conducted by online video interview. According to whether having insomnia or not, patients were grouped and compared their clinical and demographic characteristics. The logistic regression model was conducted to analyze the risk factors for insomnia.
The results of the study are as follows:
A total of 409 patients were included. About 49.9% of patients (204/409) experienced insomnia. About 55.9% (114/204) of insomnia in vitiligo patients was adjustment sleep disorder caused by vitiligo.
Development, aggravation or recurrence of vitiligo was deemed as the first reason for insomnia in 71.1% of the sample.
There were significant differences in age, the percentage of females and working in the urban areas, vitiligo in the face and neck, progression in vitiligo, oral corticosteroids and depression between groups.
After adjusting for gender, age and comorbidity, the multivariate logistic regression revealed that vitiligo in the face and neck, progression in vitiligo, and oral corticosteroids remained risk factors for insomnia in vitiligo patients.
Thus, the researchers concluded that insomnia is prevalent in vitiligo patients. Dermatologists should identify this condition carefully, especially humanistic factors in social life, and perform individualized "non-drug" treatment.
Reference:
Location, Spreading and Oral Corticosteroids are Associated with Insomnia in Vitiligo Patients: A Case-ControlVitiligo tied with increased Insomnia Risk: Study Study by Liu J et. al published in the Clin Cosmet Investig Dermatol.
doi: 10.2147/CCID.S322963
Source : Clin Cosmet Investig Dermatol