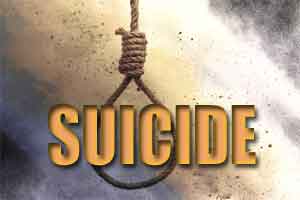 Mumbai: A man who was arrested for assaulting a doctor at a government hospital in Dhule in North Maharashtra committed suicide in the lock-up on Tuesday, police said.
Pradeep Vetal and eight others were arrested for beating up a doctor, for alleged delay in the treatment of their relative, at the government hospital attached to Hire Medical College in Dhule on Sunday. The CCTV footage of the assualt had gone viral.
Vetal on Tuesday hanged himself in the toilet of police lock-up, Dhule superintendent of police S Chaitanya told PTI over phone.
Meanwhile, members of Maharashtra Association of Resident Doctors (MARD) on Tuesday wore black ribbons on their arms to protest the assault on Dr Rohan Mhamunkar at the Dhule hospital.
According to police, an accident victim had been admitted to the hospital, and his relatives had a spat with Dr Mhamunkar over the course of treatment and beat him up.
Dr Yashowardhan Kabra of MARD said the organisation will take up the issue with the senior government officials and demand adequate police protection for doctors.
Sagar Mundada, chairman of Maharashtra youth wing of IMA, said, "Maharashtra Medicare Act 2010 is not implemented strictly. There should be adequate protection for doctors in the government hospitals. The Act restricts the number of relatives who can be with the patient inside the hospital, but this rule is always flouted." The youth wing of Maharashtra IMA will hold a protest rally at Azad Maidan to protest against the rising cases of violence
Read Also: Highly Shameful: Doctor mercilessly assaulted at government hospital, loses vision in one eye
6 comment(s) on Dhule Doctor Assault care: Man arrested for beating doctor hangs himself