Diabetes drug may also help in Parkinson's disease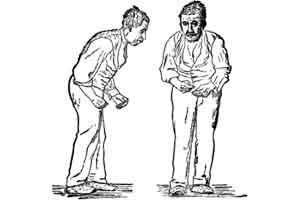 Scientists have found a link between a class of drugs used to treat diabetes- glitazones and protection against Parkinson's disease (PD).
The study conducted by Dr. Ruth Brauer, of the London School of Hygiene & Tropical Medicine, found a lower incidence of  Parkinson's disease among people using a glitazone drug (either rosiglitazone or pioglitazone) to treat diabetes when compared to people who had used different treatments for diabetes.
These findings are consistent with animal and in vitro studies which suggested that glitazones and other drugs that target peroxisome proliferation-activated receptor gamma may have neuroprotective effects.
It is important to note that these results may not apply to people without diabetes and do not indicate whether glitazones can slow  Parkinson's disease progression.
Further, it is possible that unknown patient characteristics associated with glitazone use might also be linked to Parkinson's disease, contributing to the appearance of a direct causal connection. In addition, glitazones have been associated with serious side effects.
However, the authors are hopeful that these findings may pave the way towards other treatments that target the same pathway.
The study is published in PLOS Medicine. (
ANI
)