Inpatient Diabetes management during COVID19 pandemic- ABCD guidance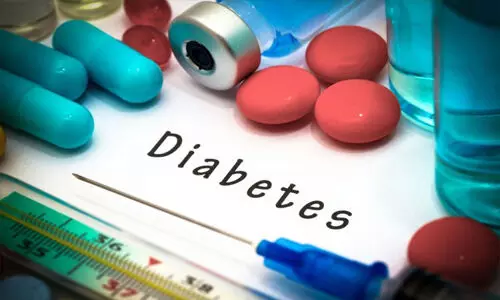 The Association of British Clinical Diabetologists has released guidance on management of Inpatient Diabetics during COVID19 .
This is important in view of the fact that COVID-19 disease in hospitalized patients with diagnosed or previously unrecognized diabetes increases risks for emergency states of hyperglycemia with ketones, diabetic ketoacidosis (DKA), and hyperosmolar hyperglycemic state.
Therefore adjustments to standard diabetes management protocols may be required.In event of diabetes with Covid 19 infection, clinicians should contact a diabetes specialist team if available.
Key recommendations-
1.Blood glucose should be measured in all newly admitted patients with COVID-19 and ketones in all with known diabetes or admission glucose >12 mmol/L. However one must keep in mind that shortness of breath can also result from metabolic acidosis.
2.Stop sodium glucose co-transporter 2 inhibitors (SGLT2is) in all admitted patients.It may be noted that the glucose can be <11 mmol/L if patient is on SGLT2i, is pregnant, and/or has severe COVID-19.
3.After restoring circulating fluid volume, fluid replacement rate may need adjustment if there is evidence of "lung leak" or myocarditis.
4.If infusion pumps are unavailable for insulin drip, use alternative subcutaneous regimens to manage hyperglycemia, DKA.
5.Some patients may require extremely high insulin doses, with paradoxical hypoglycemia risk.
6.Never stop basal insulin in individuals with type 1 diabetes.
7.Patients who are very sick or not eating should have a Variable Rate Intravenous Insulin Infusion
(VRIII/'sliding scale'), with usual basal subcutaneous (SC) insulin continued alongside
8.If an infusion pump is not available for IV insulin, contact diabetes team or follow local protocols for an alternative subcutaneous regimen
INSULIN ADVICE – ALWAYS ASK IF YOUR PATIENT IS ON INSULIN
9.If patients are unable to manage their personal insulin pump and no specialist advice is immediately available, start a
VRIII or S/C basal-bolus insulin regimen then remove the pump and store it safely. If S/C regime required and not able to find out total daily insulin dose from pump then the following would be safe: calculate total daily insulin dose using 0.5 units/kg and give half the total dose as basal/background insulin and half as bolus/mealtime rapid acting insulin.+sure that pump is disconnected AFTER S/C basal insulin given.
10.Continuous glucose monitors (CGM) and Freestyle Libre (FSL) devices can be left on the patient but conventional capillary glucose monitoring will still be necessary
11. For imaging, insulin pumps, Continuous Glucose Monitors (CGM) and FreeStyle Libre (FSL) devices need to be removed for magnetic scans such as MRI
12.Always exclude acute foot infection/critical limb ischemia.
For further reference log on to:
Concise Advice on Inpatient Diabetes during COVID19 - Front door guidance. Association of British Clinical Diabetologists. 2020 April 9. https://abcd.care/resource/concise-advice-inpatient-diabetes-during-covid19-front-door-guidance
Source : Association of British Clinical Diabetologists