Adherence to plant-based diet reduces risk of Type 2 Diabetes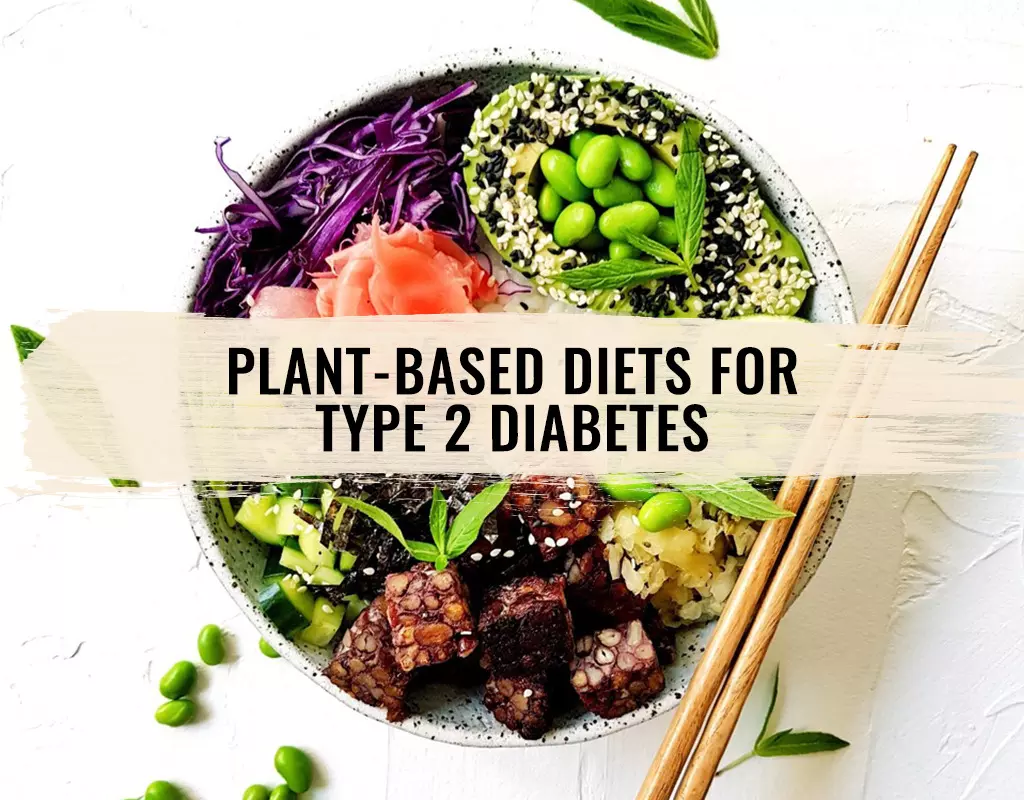 The scientific community had difficulty in developing a clear understanding of how dietary choices affect our health over a lifetime. There is growing interest in understanding the effects on the health of dietary patterns rather than focusing on individual macro- or micronutrients.
In a recent study, researchers have found that the risk of diabetes decreases if individuals adhere to overall and healthy plant-based diets. The study findings were published in the journal Diabetes Care on January 13, 2021.

Low-fat vegetarian and vegan diets are associated with reduced body weight, increased insulin sensitivity, and reductions in cardiovascular risk factors. Prior studies have shown that near-vegetarian diets reduce the need for insulin and oral medications in individuals with type 2 diabetes. Several plant foods, such as whole grains, fruits, and vegetables, are associated with a lower risk of T2D, while certain animal foods, such as red and processed meats, are positively associated with T2D risk. Additionally, the Dietary Guidelines Advisory Committee report recommends shifting away from the intake of certain animal foods and moving towards a plant-rich diet. Therefore, Zhangling Chen and colleagues evaluated the associations between changes in plant-based diets and subsequent risk of type 2 diabetes.
It was a meta-analysis of three US prospective Cohort study that included 76,530 women in the Nurses' Health Study (NHS) (1986–2012), 81,569 women in NHS II (1991–2017), and 34,468 men in the Health Professionals Follow-up Study (1986–2016). Researchers assessed the adherence to plant-based diets for every 4 years with the overall plant-based diet index (PDI), healthful PDI (hPDI), and unhealthful PDI (uPDI). They used multivariable Cox proportional hazards models to estimate hazard ratios (HRs). They documented a total of 12,627 cases of type 2 diabetes during 2,955,350 person-years of follow-up.
Researchers have found a 12% to 23% increase in diabetes risk over 4 years in patients who had the largest decrease in plant-based diet index (PDI) and healthful PDI. They noted that 10% increment in PDI and hPDI over 4 years was associated with a 7–9% lower risk (PDI 0.93, hPDI 0.91). However, changes in unhealthful PDI were not associated with a risk of diabetes. They further reported that weight changes accounted for 6.0–35.6% of the associations between changes in PDI and hPDI and diabetes risk.
The authors concluded, " Improving adherence to overall and healthful plant-based diets was associated with a lower risk of type 2 diabetes, whereas decreased adherence to such diets was associated with a higher risk".
For further information:
https://care.diabetesjournals.org/content/early/2021/01/12/dc20-1636
Article Source :
Diabetes Care