Blood sugar control may improve Polymyalgia Rheumatica symptoms in diabetics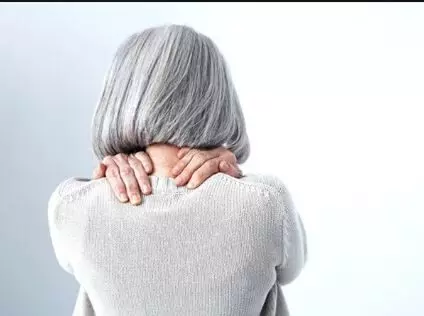 Even without glucocorticoids or increases in current glucocorticoid therapy,a proper maintenance of blood sugar control in older patients with type 2 diabetes were associated with rapid improvements in symptoms of polymyalgia rheumatica,suggests a recent case series .

These recent findings from a case series have been published in the Annals of Internal Medicine.
Polymyalgia rheumatica, a chronic inflammatory condition affecting elderly persons, is characterized by severe pain and stiffness, occurring mostly in the shoulders, upper arms, and pelvic girdle. Though researchers frequently encounter patients with both polymyalgia rheumatica and type 2 diabetes mellitus, but the association between these 2 diseases remains to be clarified.
To bridge this gap ,and To raise the possibility that some patients with polymyalgia rheumatica and type 2 diabetes mellitus can avoid glucocorticoid treatment,a team under Ken Yoshida,from Division of Rheumatology, Department of Internal Medicine, Tokyo presented a case series as has been elaborated below.
A 68-year-old man with type 2 diabetes who fulfilled the 6 provisional criteria for polymyalgia rheumatica as established by the 2012 European League Against Rheumatism/American College of Rheumatology, reported as using nonsteroidal anti-inflammatory drugs (NSAIDs) without any effect. He was also on metformin and a dipeptidyl peptidase-4 inhibitor to control hyperglycemia.
Inspite treatment, the patient's blood sugar level remained elevated, but the addition of repaglinide and modifications to his antidiabetic regimen resulted in blood sugar improvements.
Approximately 1 week after changing the antidiabetic medication regimen, symptoms and laboratory measures of the polymyalgia rheumatica improved considerably. In addition, biceps tenosynovitis also disappeared gradually over 1 year.
In yet another case report, a 72-year-old woman's polymyalgia rheumatica symptoms also improved with greater glycemic control. These symptoms and laboratory findings improved during a 2-week period after the introduction of repaglinide, which was later switched to mitiglinide, for the reduction of the patient's blood sugar levels.
Last in the series wasa 73-year-old man who had been using NSAIDs for 5 months with no effect or benefit also achieved improvements in polymyalgia rheumatica symptoms and laboratory findings after 2 weeks of initiating mitiglinide and pioglitazone to achieve blood sugar control.
Basedon this case series, the researchers proposed that a randomized controlled trial be conducted "to determine whether improved blood sugar control, perhaps with a meglitinide, might allow patients with type 2 diabetes mellitus and polymyalgia rheumatica to avoid glucocorticoid treatment."
For full article follow the link: https://doi.org/10.7326/L20-0196
primary source: Annals of Internal Medicine.
Source : Annals of Internal Medicine