Blood sugar control may prevent loss of muscle mass in diabetics: Study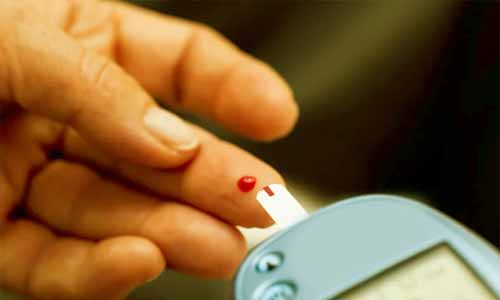 Japan: The use of insulin and correction of poor blood sugar control significantly increased gait speed or skeletal muscle mass in Japanese patients with type 2 diabetes (T2D), suggests a recent study. The study, published in the Journal of Post-Acute and Long-Term Care Medicine, sheds light on the importance of blood sugar control for the prevention of sarcopenia and cardiovascular diseases (CVDs).
Type 2 diabetes is a known risk factor for geriatric syndrome, including cognitive dysfunction, depressive symptoms, and sarcopenia. Sarcopenia is muscle disease defined by a combination of weak muscle strength, low muscle mass, and declining physical function.
Previous studies have shown a linear positive association between glycated hemoglobin (HbA1c), blood sugar levels and sarcopenia frequency in type 2 diabetes patients (middle-aged to older age). Another study on older diabetic patients reported HbA1c ≥8.0% (64 mmol/mol) to be a risk factor for the decline in muscle quality, independent of diabetes duration. However, there is a limited evidence on sarcopenia prevention using blood sugar llowering therapy. With this background, Hiromi Rakugi, Osaka University Graduate School of Medicine, Japan, and colleagues aimed to examine the relationship between changes in blood sugar control and sarcopenia and the effect of antidiabetic agents against sarcopenia in type 2 diabetes patients.
For the purpose, the researchers performed an observational longitudinal study including 588 Japanese diabetic patients of an ongoing multicenter study. They completed 1-year follow-up measurements for sarcopenia and clinical data.
In the study, the researchers analyzed data set of the Multicenter Study for Clarifying Evidence for Sarcopenia in patients with Diabetes Mellitus (the MUSCLES-DM study) was analyzed.
Key findings of the study include:
During the follow-up period, the frequency of sarcopenia marginally increased, and the means of skeletal muscle mass index (SMI), handgrip strength, and gait speed did not show any changes.
On dividing into 5 groups depending on the degree of changes in glycated hemoglobin (HbA1c) value, the patients with a decrease of ≥1% in HbA1c exhibited a significant increase in SMI.
Our analysis revealed similar results for gait speed but not handgrip strength.
Using the multiple linear regression model, they found that a ≥1% decrease in HbA1cvalue was an independent determinant of the changes in SMI and gait speed.
The researchers also determined that insulin use at baseline was an independent factor for the changes in SMI.
"The current finding increases our understanding of the importance of glycemic control for the prevention of cardiovascular diseases and sarcopenia," concluded the authors.
"Glycemic Control and Insulin Improve Muscle Mass and Gait Speed in Type 2 Diabetes: The MUSCLES-DM Study," is published in the Journal of Post-Acute and Long-Term Care Medicine.
DOI: https://www.jamda.com/article/S1525-8610(20)30967-1/fulltext
Source : Journal of Post-Acute and Long-Term Care Medicine