Carbohydrate restriction may normalize blood sugar in prediabetics, finds study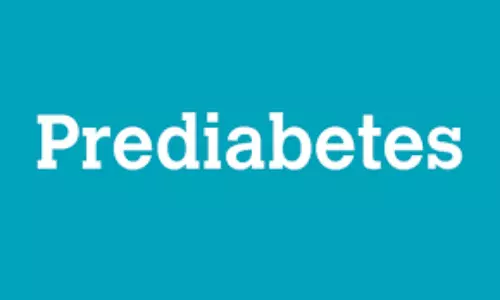 USA: Continuous care intervention (CCI) emphasizing carbohydrate restriction may help in regression from prediabetes (preD) to normoglycemia (NG) or normal blood sugar levels, suggests a recent study published in the journal Diabetes. Prediabetes regression, in turn, is associated with reduced progression to type 2 diabetes (T2D).
It is not only that people with established diabetes have to routinely monitor and regulate their blood sugar to avoid complications. Even individuals with Prediabetes have to regulate their blood sugar to halt it's progress to diabetes.

Carbohydrate restriction including nutritional ketosis (CR) has emerged as an effective, safe, and sustainable treatment for regression of high blood sugar (hyperglycemia) in T2D yet its multi-year effects on prediabetes are not known. Also, some patients have difficulty initiating and/or sustaining provider-recommended lifestyle changes. Thus, Amy Mckenziefrom San Francisco, CA, and colleagues hypothesized that a remotely delivered CCI emphasizing CR would improve blood sugar and weight in patients with preD.
The researchers assessed the incidence of regression from preD to NG, the progression from preD to T2D, and the prevalence of metabolic syndrome (MetS) and class II or greater obesity in patients after two years of treatment. Patients with a preD diagnosis enrolled in the study (n=116). Outcomes were assessed among 96 participants (age: 52±10 y; BMI: 39.2±7.1 kg/m2) with preD defined as HbA1c<6.5% with metformin use or HbA1c 5.7-6.4% (inclusive) without glycemic control medication.
Key findings of the study include:
Retention at two years was 75% (72/96).
The crude incidence for first occurrence of regression from preD to normal blood sugar (HbA1c <5.7% without medication) was 47.6 cases per 100 person-years.
Estimated cumulative incidence of NG at two years was 52.3%. One new case of T2D each year was observed, and the crude incidence of T2D diagnosis was 1.5 cases per 100 person-years.
Estimated cumulative incidence of T2D at two years was 3%. The prevalence of MetS was reduced from 94% to 30% at one and 47% at two years.
Prevalence of class II or greater obesity was reduced from 67% to 38% at one and 39% at two years.
Among two-year completers, 62.5% achieved ≥7% weight loss.
"Given these observations, this study demonstrates the potential utility of a CCI emphasizing CR for treatment of preD," concluded the authors.

The study, "Regression of Prediabetes following Two Years Treatment with a Continuous Care Intervention Emphasizing Carbohydrate Restriction: A Single-Arm, Prospective, Longitudinal Study," is published in the ADA journal Diabetes.
Source : journal Diabetes