Covid-19 infection confers increased risk of diabetes after recovery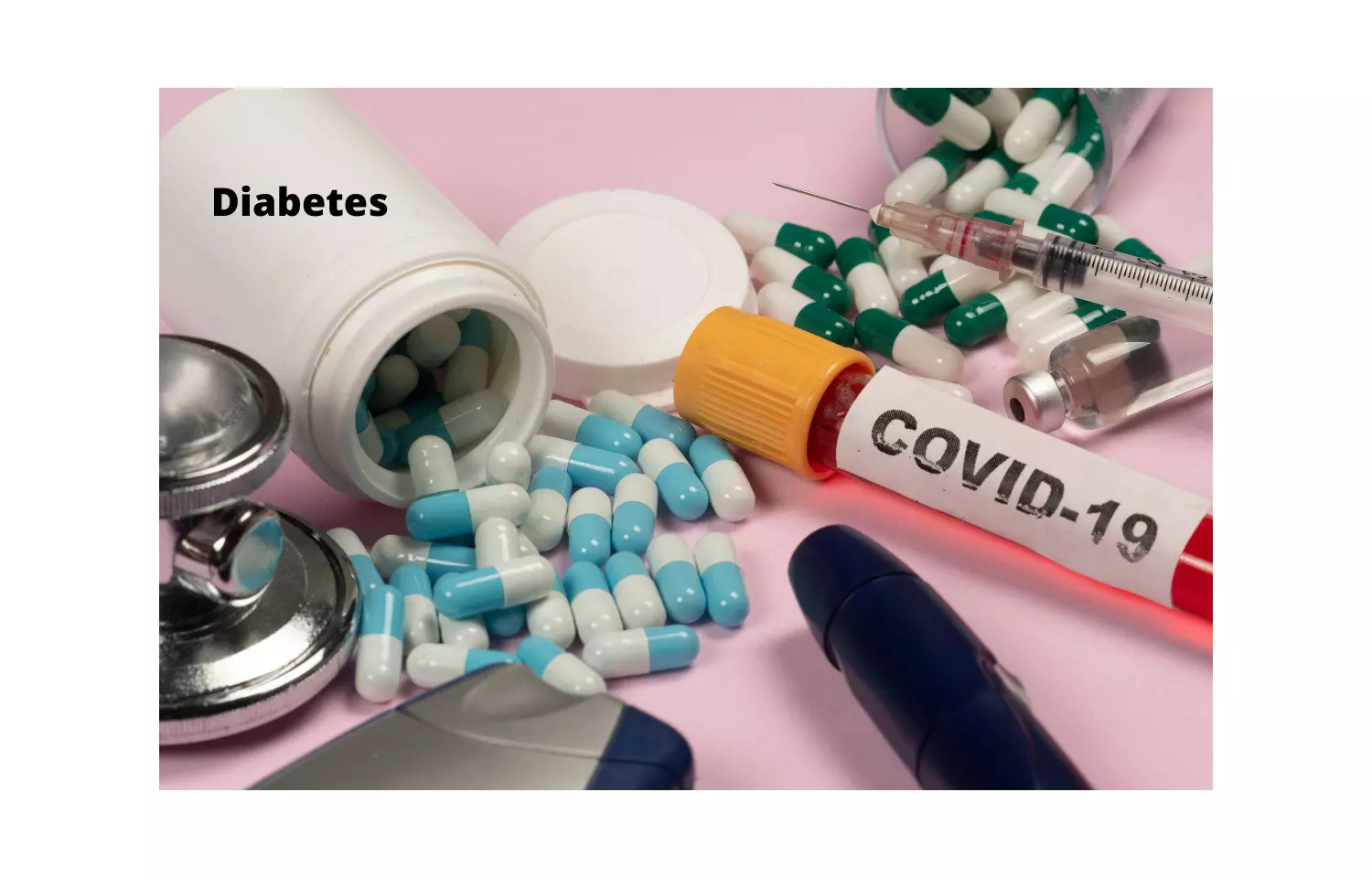 Diabetes mellitus is a serious metabolic disorder that causes several other chronic diseases. The prevalence of diabetes in India has risen from 7.1% in 2009 to 8.9% in 2019. Covid-19 has taken its toll on diabetic people by increasing the level of infection and influencing mortality rate.
A cohort analysis conducted by Wolfgang Rathmann and team in Germany reported that there was a higher possibility of improper glucose metabolism that increased the risk of incidence of diabetes mellitus in patients who were previously infected by corona virus.
The findings of the study are published in Diabetologia journal, 2022.
The retrospective cohort study aimed to investigate diabetes incidence after infection with coronavirus disease-2019 (Covid-19). Considering individuals with acute upper respiratory tract infections (AURI), which are frequently caused by viruses, as non-exposed control group.
The study was analyzed by a Disease Analyzer, which comprised a representative panel of 1171 physicians practices throughout Germany roughly 8.8 million patients between march 2020 to January 2021. Newly diagnosed diabetes was defined based on ICD-10 codes during follow-up until July 2021. Propensity score matching was 1:1 for sex, age, health insurance, index month for Covid-19/AURI and comorbidity (obesity, hypertension, hyperlipidaemia, myocardial infarction, stroke) was performed. Individuals using corticosteroids within 30 days after the index dates were excluded. Poisson regression models were fitted to obtain incidence rate ratios (IRRs) for diabetes.
The results of the study found that
• A total of 35,865 individuals with documented Covid-19 in the study period. After propensity score matching, demographic and clinical characteristics were similar in 35,865 AURI controls (mean age 43 years; 46% female).
• Individuals with Covid-19 showed an increased type 2 diabetes incidence compared with AURI (15.8 vs 12.3 per 1000 person-years).
• Using marginal models to account for correlation of observations within matched pairs, an IRR for type 2 diabetes of 1.28 (95% CI 1.05, 1.57) was estimated. The IRR was not increased for other forms of diabetes.
Rathmann and team concluded that "Covid-19 confers an increased risk for type 2 diabetes. If confirmed, these results support the active monitoring of glucose dysregulation after recovery from mild forms of severe acute respiratory syndrome coronavirus 2 (SARS-CoV-2) infection."
Reference: https://link.springer.com/article/10.1007/s00125-022-05670-0
Source : Diabetologia Medical Dialogues consists of a team of passionate medical/scientific writers, led by doctors and healthcare researchers. Our team efforts to bring you updated and timely news about the important happenings of the medical and healthcare sector. Our editorial team can be reached at editorial@medicaldialogues.in.