Diabetes patients have high prevalence of altered touch perception, finds study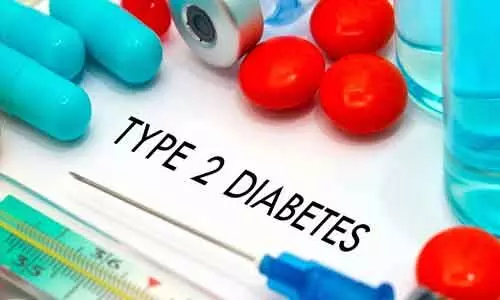 Researchers have found in a recent study that there was a high prevalence of altered perception of touch in patients suffering from diabetes mellitus.The researchers suggested that the findings should support the planning of actions aimed at preventing the problem.The study has appeared in the Brazilian Journal of Nursing.
The study identified a high prevalence of altered touch perception in the assessed population (53.1%). Among the tests used in the evaluation of individuals with diabetes, those that most identified the changes in the individuals and that directly influenced the high prevalence of altered touch perception were the vibratory and monofilament tests.
According to the International Diabetes Federation (IDF), 425 million adults worldwide live with diabetes, which corresponds to 8.5% of the world population. The World Health Organization (WHO) divides the DM complications into two groups: microvascular and macrovascular.Macrovascular diseases include heart disease and insufficient blood flow to the extremities of the body, especially in the lower limbs.
Studies focusing on this problem in individuals with diabetes mellitus are scarce, requiring further clarification on the risk factors associated with altered touch perception.
With this limited knowledge, Juliana Andreia Fernandes Noronha and associates carried out the study intending to evaluate the prevalence of altered touch perception in the feet of individuals with diabetes mellitus and the associated risk factors.
The study design was a cross-sectional one with 224 individuals with diabetes mellitus conducted in an endocrinology clinic at a public hospital in Campina Grande, Paraíba. The evaluation used touch sensitivity and perception as the primary outcome parameters.
On data analysis, researchers revealed the following key facts.
The most prevalent type of diabetes was type 2 DM (79.9%), and the time of diagnosis of the disease was, on average, 11 years (SD = 8.5).
119 individuals (53.1%) had altered touch perception.
When stratifying by type of diabetes, the prevalence was 20% (n = 9) in individuals with type 1 DM and 61.5% (n = 110) in those with type 2 DM.
Regarding the neurological tests for tracking the altered touch perception, 12.5% had a response to the absent Achilles reflex, and 21.9% had no painful sensitivity. Vibratory sensitivity was absent in 68.8% of individuals, and the protective sensation was absent in 59.4%.
Factors related to the altered touch perception are considered the type of diabetes, time of diagnosis, glycated hemoglobin (HbA1c), and diabetes complications.
Researchers further observed that the prevalence of altered touch perception was higher among illiterates and those with primary education, those with systemic arterial hypertension (SAH) and smokers. Individuals with altered sensitivity presented a higher age and altered BMI, SBP, and AC.
'As the study was a cross-sectional research design, It is important to carry out studies with a prospective and multicenter design to confirm the results and establish its external validity' said the authors.
For the full article click on the link : .https://dx.doi.org/10.1590/0034-7167-2019-0473
Primary source: Brazilian Journal of Nursing
Source : Brazilian Journal of Nursing