GLP-1RAs and SGLT2i Combo Have better Outcomes in elderly with T2DM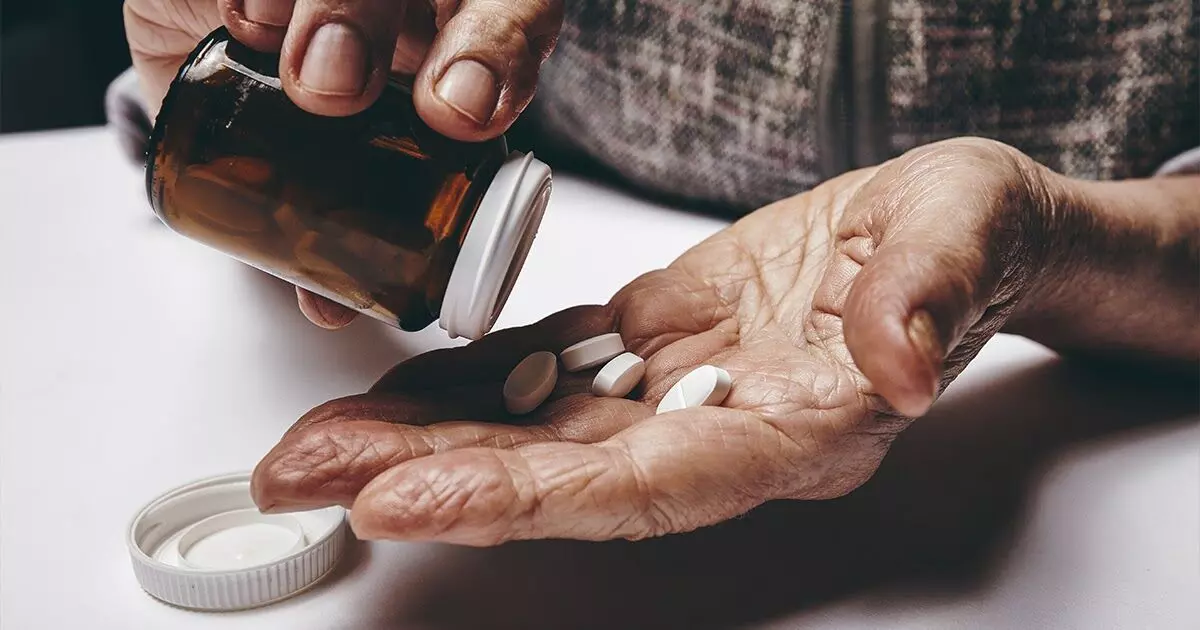 Most patients with type 2 diabetes will eventually require a combination of at least two antidiabetic agents with different mechanisms of action to achieve glycaemic control. In a recent study, researchers have reported that in patients ≥65 years, Glucagon-like peptide-1 receptor agonists (GLP-1RAs) reduced atherosclerotic outcomes and sodium-glucose co-transporter-2 inhibitors (SGLT2is) inhibitors reduced heart failure and renal outcomes. The study findings will be published in the journal DIABETES RESEARCH AND CLINICAL PRACTICE on April 01, 2021.

GLP-1RAs and SGLT2i have a prominent place in the American Diabetes Association (ADA) and the European Association for the Study of Diabetes (EASD) consensus report and the guidelines issued by the European Society of Cardiology (ESC) in collaboration with the EASD. However, it is unclear whether the cardiovascular and renal effects of individual GLP-1RAs and SGLT2i are retained or even enhanced in elderly patients who are treated with a combination of a GLP-1RA and an SGLT2i. Therefore, Dr Thomas Karagiannis and his team conducted a study to assess the cardiovascular effects of GLP-1RAs and SGLT2i in older people with type 2 diabetes.
It was a systemic review and meta-analysis in which researchers searched PubMed, Embase, and Cochrane library up to November 2020 for cardiovascular outcomes trials with GLP-1 RAs or SGLT2 inhibitors that reported results for older patients with type 2 diabetes. They included a total of 11 studies (93,502 patients). They also conducted random-effects meta-analyses for different age subgroup categories.
Key findings of the study were:
In patients ≥65 years, The researchers noted that GLP-1 RAs reduced major adverse cardiovascular events (MACE) (hazard ratio [HR], 0.86), cardiovascular death, stroke, and myocardial infarction.
In the same age subgroup, they found that SGLT2 inhibitors reduced MACE (HR, 0.90), however, SGLT2is did not significantly affect individual cardiovascular outcomes.
They noted that some benefits were more pronounced in older patients compared to those <65 years.
They observed that this combination reduced heart failure hospitalization (HR, 0.62). However, this effect was not evident in patients <65 years, and the composite renal endpoint (HR, 0.57).
They noted similar results in the meta-analyses for patients ≥75 years.
The authors concluded, "In older adults with diabetes, GLP-1 RAs reduced MACE and its components. SGLT2 inhibitors reduced MACE, and heart failure and renal outcomes."
For further information:
https://www.diabetesresearchclinicalpractice.com/article/S0168-8227(21)00090-5/fulltext
Article Source :
 DIABETES RESEARCH AND CLINICAL PRACTICE