High concentration Capsaicin relieves neuropathic pain in Diabetic neuropathy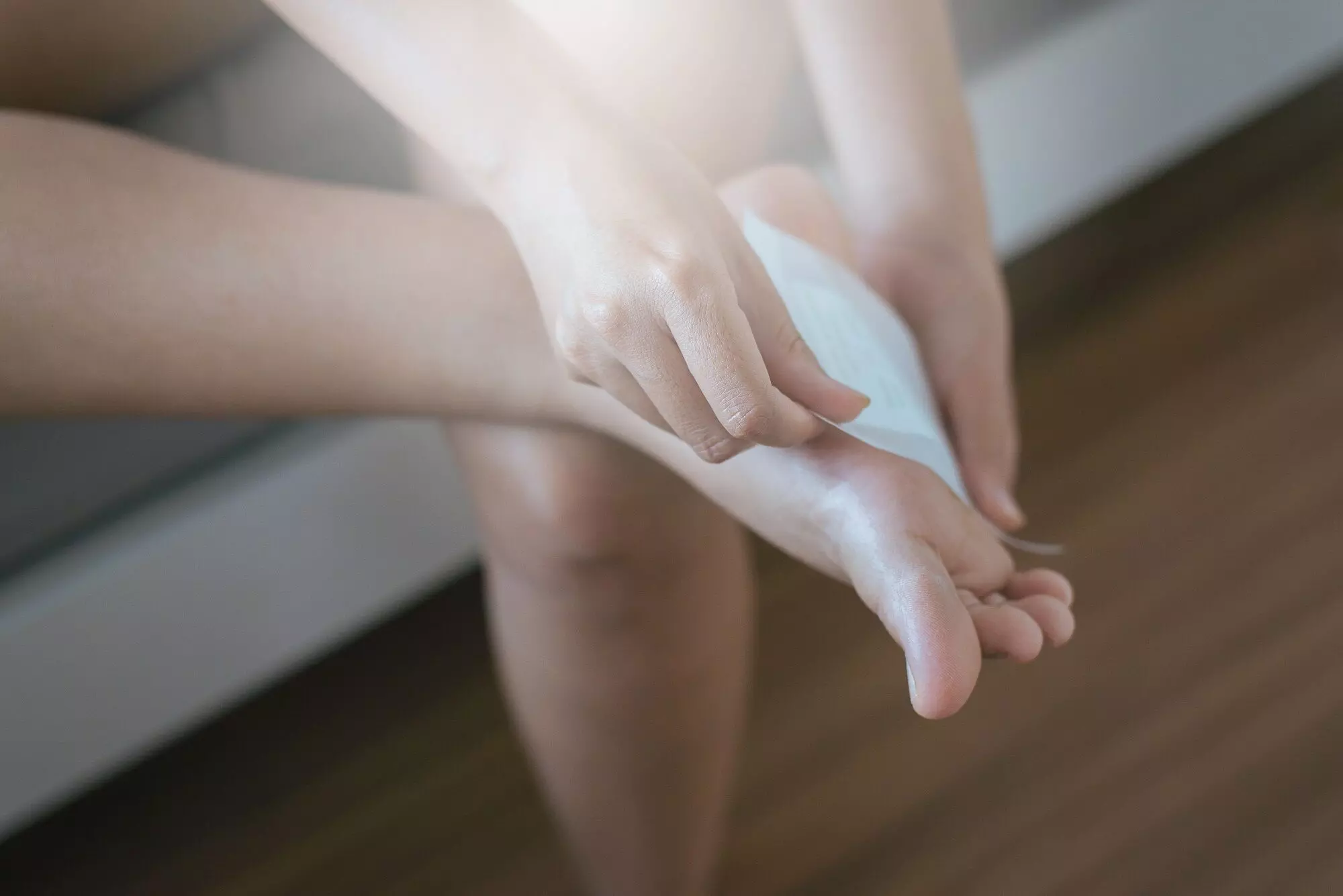 The currently approved treatment options for diabetic peripheral nerve pain (DPNP) are typically centrally acting agents whose use is limited by systemic effects and drug interactions.
The capsaicin 8% dermal patch, was recently approved by the U.S. FDA for the treatment of DPNP. In a peer review of studies on capsaicin 8%, researchers have reported that high concentration of capsaicin 8% patch is both effective and safe for the treatment of DPNP, either alone or in combination with standard oral therapies. The review was published in the Expert Review of Neurotherapeutics on January 11, 2021.

The U.S. Food and Drug Administration approved the high-concentration capsaicin 8% patch in 2009 for postherpetic neuralgia and in 2020 for DPNP. Before approval, the development was intended to achieve prolonged treatment efficacy through a single, high-concentration application.
The researchers reviewed the available literature regarding the use of high-concentration capsaicin 8% patch for the treatment of diabetic peripheral neuropathy and neuropathic pain and, discussed the implementation of its use in clinical practice.
They evaluated phase 3 studies of the capsaicin 8% patch in patients with DSPN, postherpetic neuralgia (PHN), HIV-associated distal sensory polyneuropathy (HIV-DSPN) and chemotherapy-induced peripheral neuropathy.
Upon analyzing the ELEVATE study, they noted that in nondiabetic patients with PNP, the capsaicin 8% patch provided pain relief, non-inferior to pregabalin, with a faster onset of action, fewer systemic side effects, and greater patient satisfaction with treatment.
They also investigated STEP study, a phase III, randomized, double-blind, placebo-controlled, multicenter trial performed between February 2012 and February 2014 in the United States. This study compared the action of capsaicin 8% and placebo and the findings confirmed the clinical safety and tolerability of capsaicin 8%.
They further assessed the PACE study which was an open-label, randomized, controlled, multicenter trial that assigned patients to 30- or 60-minute capsaicin 8% applications plus standard of care or standard of care alone. The study findings demonstrated longitudinal efficacy, safety, and tolerability over a much longer 52-week follow-up period.
The authors of the peer review concluded, "The high-concentration capsaicin 8% patch is an effective and well-tolerated treatment option for treating DPNP. Capsaicin 8% patch may be used alone or in combination with other oral therapies and can provide rapid and sustained neuropathic pain relief following a single application and is safe and effective when used long-term."
For further information:
https://www.tandfonline.com/doi/full/10.1080/14737175.2021.1874920
Article Source :
Expert Review of Neurotherapeutics