High dose of steroids in severe COVID-19 tied to Thyroid dysfunction: PGIMER Study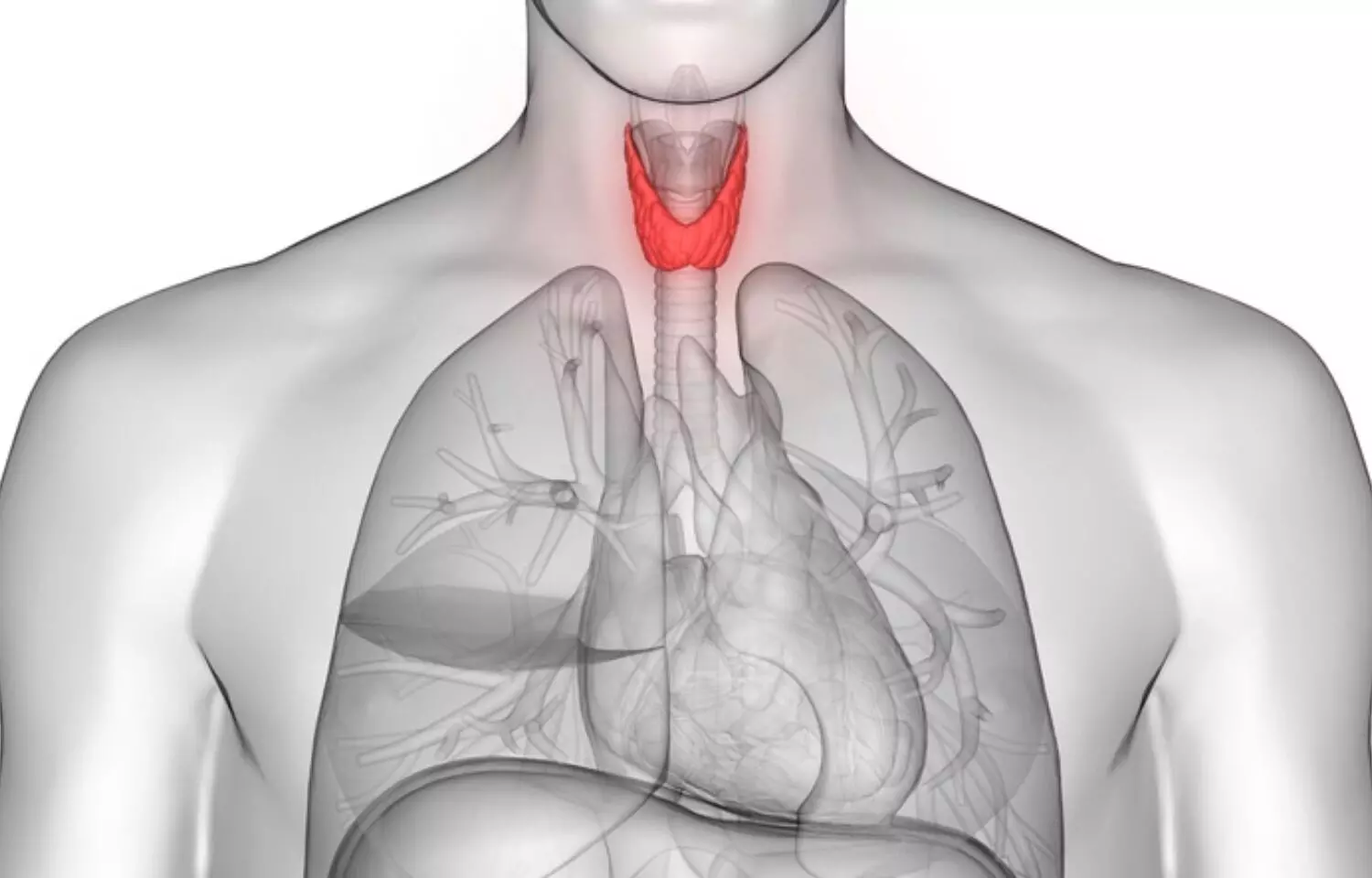 Specialists at the department of endocrinology, PGIMER, have found that patients with acute Covid-19 infection get more frequent and severe thyroid hormonal imbalances as a result of steroid administration. Therefore they have suggested that high steroid dose should not be given to Covid 19 patients without supervision and indiscriminately as it may cause endocrine dysfunction.
The hospitals should provide low cortisol steroids instead of high dosages of steroids to patients with severe Covid symptoms patients.
The findings of the study have been published in the frontiers of endocrinology journal.

There is hardly any concrete evidence regarding the dysfunction of the endocrine system as well as the association of this dysfunction with the severity of disease in patients with COVID-19.
In the study the researchers included patients admitted at PGIMER Chandigarh and categorized them on the basis of disease severity as:
Group I (n=35) with moderate-to-severe disease including oxygen saturation less than 94% on room air or those with comorbidities.
Group II (n=49) with mild disease, with oxygen saturation >94% and without comorbidities.
Their Hypothalamo-pituitary-adrenal, thyroid, gonadal axes, and lactotroph function were assessed. Along with this, their inflammatory and cell-injury markers were also examined.
The researchers found the following:
· Group I patients showed higher prevalence of hypocortisolism (38.5 vs 6.8%, p=0.012), lower ACTH (16.3 vs 32.1pg/ml, p=0.234) and DHEAS (86.29 vs 117.8µg/dl, p= 0.086) as compared to group II patients.
· Low T3 syndrome was noted in both the groups, irrespective of disease severity.
· Sick euthyroid syndrome (apart from low T3 syndrome) and atypical thyroiditis (low T3, high T4, low or normal TSH)) was most commonly seen in group I than group II.
· Male hypogonadism was also more prevalent in group I (75.6% vs 20.6%, p=0.006) as compared to group II, with a higher prevalence of both secondary (56.8 vs 15.3%, p=0.006) and primary (18.8 vs 5.3%, p=0.006) hypogonadism.
· Lastly, hyperprolactinemia was noted in 42.4% of patients, without a significant difference between both groups.
The researchers concluded that in patients with COVID-19 various endocrine organs and axes may get involved, with a greater prevalence and degree of endocrine dysfunction in those with more severe disease.
Reference:

Spectrum of endocrine dysfunction and association with disease severity in patients with COVID-19: Insights from a cross-sectional, observational study by Das L et. al published in the frontiers of endocrinology journal.
DOI: 10.3389/fendo.2021.645787
Source : Frontiers in endocrinology