Hyperglycemia tied to stent restenosis in STEMI patients undergoing PCI: Study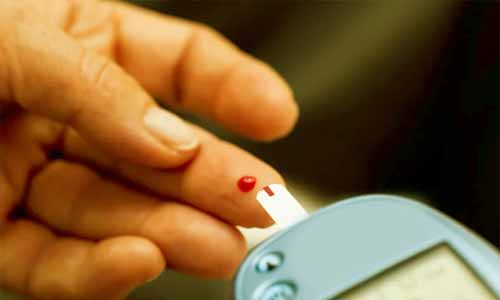 New York, NY: A recent study in the journal Diabetes Care indicates that hyperglycemia (HG) is associated with adverse outcomes in STEMI patients undergoing percutaneous coronary intervention (PCI).
ST-elevation myocardial infarction (STEMI) is one of the leading causes of death and hospitalization worldwide. Hyperglycemia (HG) has been reported to adversely affect STEMI clinical outcomes, leading to severe complications and higher mortality. Pasquale Mone, Fleischer Institute for Diabetes and Metabolism, New York, NY, and colleagues aimed to investigate the impact of HG at hospital admission on the restenosis risk after primary PCI for STEMI. They compared normoglycemic subjects (NG group), patients without diabetes mellitus (DM) but with HG (HG-non-DM group), and patients with both HG and DM (HG-DM group).
According to the guidelines of the American Diabetes Association (ADA), hyperglycemia was defined by glycemia >140 mg/dL.
The researchers evaluated STEMI patients referred to the Division of Cardiology of "Antonio Cardarelli" Hospital from February 2008 to February 2016. Patients aged >18 years and first STEMI were included. Routine blood analysis, including HbA1c, was obtained at admission. The TEMI culprit lesion was identified and treated via primary PCI, crossed with an angioplasty guidewire followed by stent implantation. 1 year after the procedure, all patients were contacted.
A total of 336 propensity score-matched patients were included in the study: 112 NG, 112 HG-non-DM, and 112 HG-DM. The researchers used bare-metal stents or 2nd-generation drug-eluting stents (DES).
The study revealed the following findings:
There were no significant differences among our three groups in terms of the type of stent implanted (percentage of 2nd-generation DES: NG 76.8%, HG-non-DM 76%, HG-DM 77%).
At 1-year follow-up, 6.5% of NG, 14.0% of HG-non-DM, and 18.5% of HG-DM patients had been rehospitalized for restenosis.
The significant association between restenosis and glycemia at hospital admission in HG-non-DM patients was confirmed in a Cox proportional hazards regression model after adjusting for other potential risk factors for restenosis, including cholesterol (total and LDL), creatinine, BMI, systolic and diastolic blood pressure, heart rate, age, use of statins, and HbA1c values.
During the year following the PCI, other factors, including blood pressure control, HbA1c, and lipid levels, all could have affected the risk of restenosis; however, in this regression analysis, the association between restenosis and glycemia in HG-non-DM patients remained significant even after accounting for an expanded set of potential risk factors.
To the best of our knowledge, the impact of HG on restenosis has not been assessed in patients without DM, the researchers noted.
"The current study is the first to evaluate the effects of HG on the risk of restenosis in STEMI patients without DM, comparing the results to both HG-DM and NG subjects," they wrote. "Taken together, our data indicate that HG is associated with adverse outcomes in STEMI patients independent of DM."
Reference:
The study titled, "Hyperglycemia Drives Stent Restenosis in STEMI Patients," is published in the journal Diabetes Care.
Source : Diabetes Care