L-thyroxine may not improve symptoms in elderly with subclinical hypothyroidism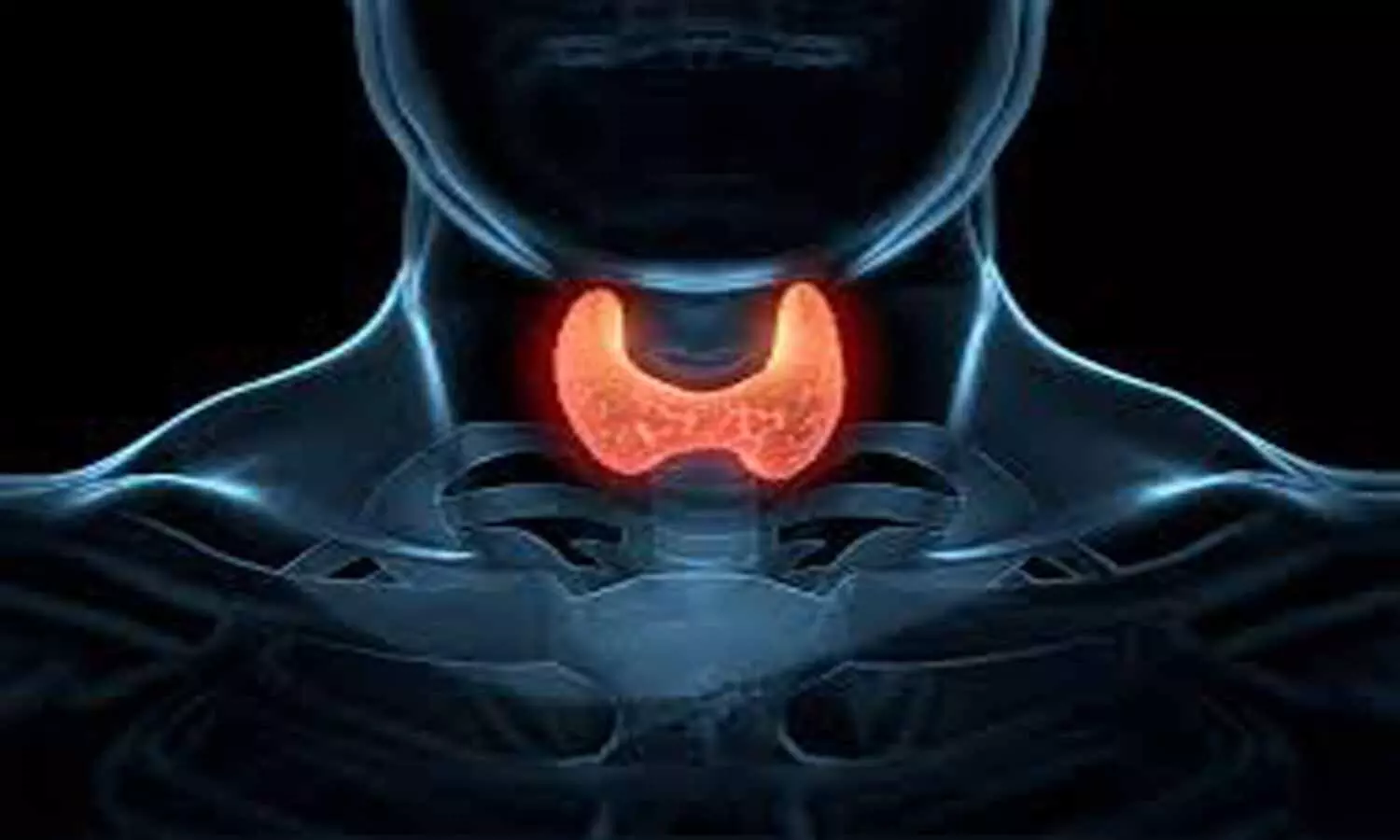 In older adults with subclinical hypothyroidism (SCH) and high symptom burden, L-thyroxine did not improve symptoms or relieve tiredness compared with placebo. These results do not support routine use of L-thyroxine in this population. Findings from a secondary analysis of a randomized trial are published in Annals of Internal Medicine.
Subclinical hypothyroidism is an early form of a condition where the thyroid gland doesn't make enough thyroid hormone, resulting in slightly abnormal hormone levels. The recent TRUST trial (Thyroid hormone Replacement for Untreated older adults with Subclinical hypothyroidism Trial) compared thyroid hormone treatment with placebo among older adults with SCH and found no difference in symptoms. However, whether a subset of patients with subclinical hypothyroidism who have greater symptoms might still benefit continues to be debated.
Researchers from Bern University Hospital and University of Bern, Switzerland studied 638 persons aged 65 years or older with persistent SCH to determine whether L-thyroxine could improve hypothyroid symptoms and tiredness among older adults with SCH and high symptom burden. The researchers found that patients who were treated with thyroid medication did not experience greater improvement in symptoms, quality of life, or handgrip strength regardless of the severity of their symptoms before treatment. In the absence of another randomized clinical trial specifically designed for persons with SCH and high symptom burden, these results do not support routine use of L-thyroxine therapy for these patients.
For more details click on the link: http://annals.org/aim/article/doi/10.7326/P20-0005
Source : Annals of Internal Medicine