Maternal gestational diabetes linked to hyperlipidemia in children: Study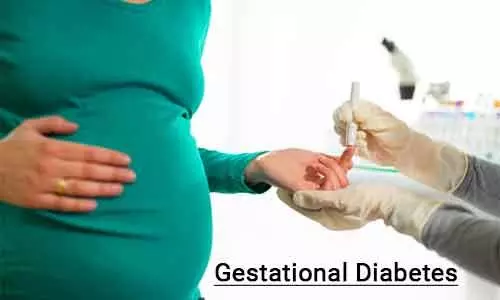 China: Offspring born to mothers with gestational diabetes mellitus (GDM) are at increased risk of hyperlipidemia during early childhood (aged 3 to 9 years old), finds a recent study in the journal Diabetic Medicine.
Gestational diabetes is a condition of high blood sugar levels during pregnancy. It affects more than 1 million cases per year in India.
Gang Hu, Chronic Disease Epidemiology Laboratory, Pennington Biomedical Research Center, Baton Rouge, and colleagues aimed to assess dyslipidemia risk between children exposed to maternal gestational diabetes mellitus and those not exposed.

For this purpose, the researchers recruited 1144 mother-child pairs (572 GDM and 572 non-GDM women matched by their offspring's age and sex). The age of offspring ranged from 3 to 9 years old. They used general linear models to compare mean values of different lipid profiles among children born to mothers with and without GDM. Associations of maternal GDM with abnormal lipid profiles in offspring were assessed using logistic regression models.
Key findings of the study include:

After adjustment for maternal and children's characteristics, children born to mothers with GDM had lower mean values of high-density-lipoprotein (HDL) cholesterol (1.40±0.01 vs 1.50±0.01) and higher mean levels of triglycerides/HDL cholesterol ratio (0.37±0.01 vs 0.35±0.01) in comparison with their counterparts born to mothers without GDM.
Multivariate-adjusted odds ratios among children exposed to mothers with GDM compared with the counterparts were 2.11 for low HDL cholesterol and 1.35 for high triglycerides/HDL cholesterol ratio, respectively.
"Maternal GDM was associated with an increased risk of hyperlipidemia in the offspring during early childhood aged from 3 to 9 years old," wrote the authors.
Reference:

The study titled, "Maternal gestational diabetes and childhood hyperlipidemia," is published in the journal Diabetic Medicine.
DOI: https://onlinelibrary.wiley.com/doi/10.1111/dme.14606
Source : Diabetic Medicine