Premeal Ketone drink improves blood sugar and vascular health in obese adults: Study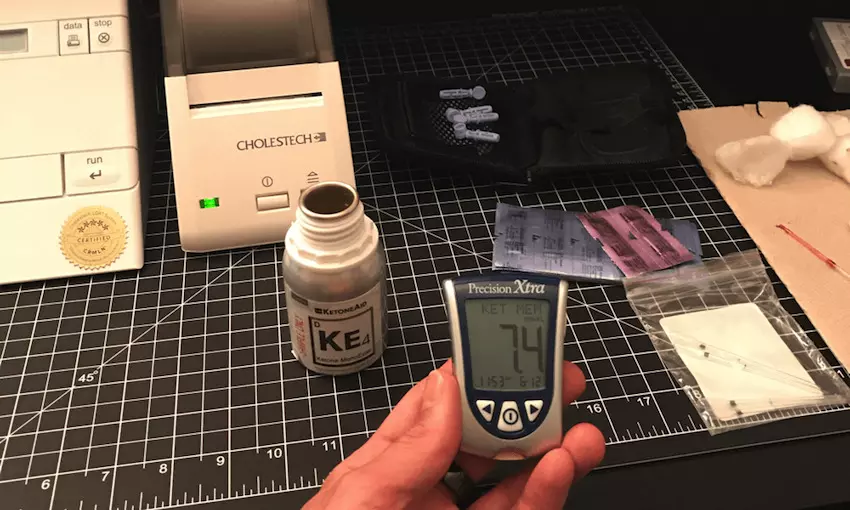 Postprandial hyperglycemia increases systemic inflammation and is a risk factor for cardiovascular disease. A recent study suggests Adults with obesity show improvements in blood sugar response and endothelial function after a 14-day intervention with a ketone monoester drink consumed before each meal. The study findings were published in The Journal of Clinical Endocrinology & Metabolism on 26 December 2020.

A ketone monoester (KME) drink containing β-hydroxybutyrate (β-OHB) rapidly lowers blood sugar, which may be a strategy protecting against postprandial hyperglycemia. Currently, there is considerable interest in ketone metabolism owing to recently reported benefits of ketosis for human health. Traditionally, ketosis has been achieved by following a high-fat, low-carbohydrate "ketogenic" diet, but adherence to such diets can be difficult. An alternative way to increase blood D-β-hydroxybutyrate (D-βHB) concentrations is ketone drinks, but the metabolic and endothelial effects of exogenous ketones are relatively unclear. Therefore, researchers conducted a study to evaluate whether KME would attenuate 2-hour postprandial glucose, lower systemic inflammation, and improve vascular function in adults with obesity.
It was a randomized, crossover, double-blinded cohort study in 14 participants with obesity. They were randomly assigned to receive either KME (12 g β-OHB) or placebo 15-minutes prior to each meal for 14-days with all meals provided. Researchers assessed the postprandial glucose by continues Glucose monitoring. They also evaluated the vascular function and inflammation before and after treatment periods.
Key findings of the study were:
♦ Researchers noted that the postprandial blood sugar was 8.0% lower in KME when compared with placebo and 24-hour average glucose reduced by 7.8%.
♦ They observed that the brachial artery flow-mediated dilation increased from 6.2±1.5% to 8.9±3.3% in KME with no changes in placebo.
♦ They found no changes in plasma cytokines; however, LPS-stimulated monocyte caspase-1 activation was lower following KME supplementation versus placebo.
♦ They noted ketone supplement was well tolerated by participants and adherence was high.
The authors concluded, "In adults with obesity, 14-days of pre-meal KME supplementation improves glucose control, enhances vascular function, and may reduce cellular inflammation. KME supplementation may be a viable, non-pharmacological approach to improving and protecting vascular health in people with heightened cardiometabolic risk".
For further information:
Article Source :
The Journal of Clinical Endocrinology & Metabolism