Prescribe SGLT2 inhibitors or GLP1 receptor agonists to reduce CV risk in diabetes: Expert Consensus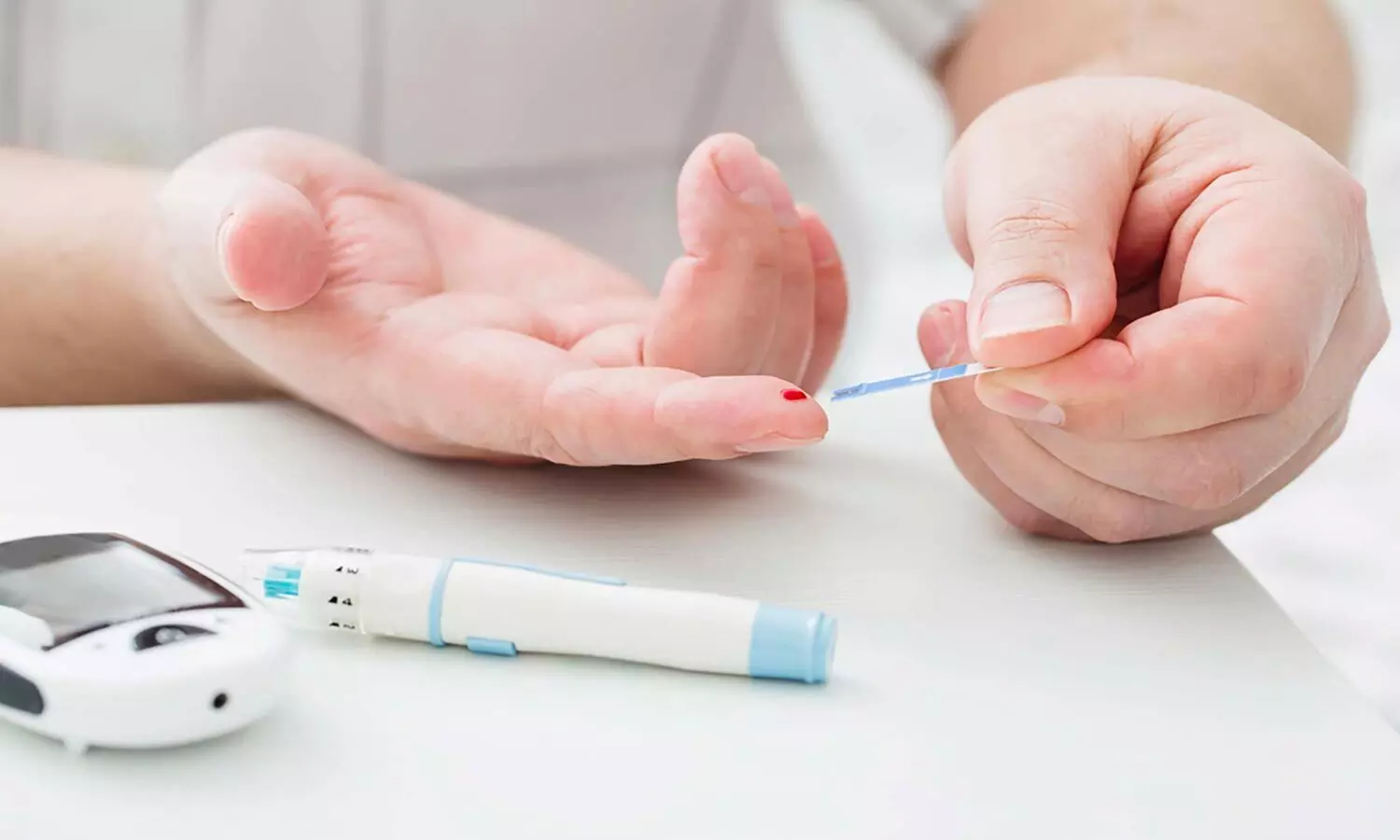 The American College of Cardiology has released the 2020 expert consensus decision pathway (ECDP) on novel therapies for cardiovascular risk reduction in type 2 diabetes (T2D) patients.
The guidance, published in the Journal of the American College of Cardiology suggests that clinicians should consider prescribing sodium-glucose cotransporter 2 (SGLT2) inhibitors or glucagon-like peptide 1 (GLP-1) receptor agonists for patients with diabetes and high cardiovascular risk in order to reduce CV risk.
This ECDP reflects the change in the paradigm of how the CV specialist should approach the care of patients with T2D. Earlier, CV specialists focused on the optimization of risk factor in diabetes patients. Medications used for blood sugar control were not adjusted by CV specialists, in part because they were not expected to demonstrate direct CV benefit.
The recent developments of SGLT2 inhibitors and GLP-1RAs has, for the first time, demonstrated that specific treatments developed for glucose lowering can directly improve CV outcomes. In large, well-conducted, randomized clinical trials, specific medications in these 2 classes have been proven to reduce rates of acute MI, stroke, and CV death in patients with T2D (most with established ASCVD). These benefits appear to be independent of their effects on HbA1c. Thus, CV specialists now need to incorporate these agents into their care of patients with T2D, and coordinate care with the primary diabetes care providers, to optimize clinical outcomes in patients with diabetes.
This guideline provides a practical guide to CV specialists on initiation and monitoring of SGLT2 inhibitors and GLP-1RAs with the express goal of reducing CV risk.
Key points of this ECDP:
This ECDP and associated treatment algorithms should be used in concert with established risk factor modification guidelines for the prevention of MACE in patients with T2D, including guidelines on lipids, blood pressure, and antiplatelet therapy.
This ECDP should also be applied in the context of guideline-directed diabetes care.
Although intended to facilitate clinical decision making, the information provided in this ECDP should complement, rather than supersede, good clinical judgement.
The main goals of care for these high-risk patients should be improving survival and quality of life. Achieving these important goals requires a team-based approach to achieve optimal outcomes.
If used appropriately, the SGLT2 inhibitors and GLP-1RAs discussed in this ECDP should significantly reduce CV morbidity and mortality in these patients.
The writing committee has highlighted the potential benefits and risks associated with these novel therapies and has sought to provide a context for the rational use of these medications.
"Further evidence is still emerging, and other CV outcomes trials are currently underway. As such, this area of care for affected patients is likely to continue evolving rapidly. We anticipate that the algorithms proposed here will change as new evidence emerges but that the overarching goal of improving CV outcomes in patients with T2D and clinical ASCVD will remain consistent," concluded the authors.
Source : Journal of the American College of Cardiology