SGLT2 inhibitor Bexagliflozin reduces blood sugar, high BP and weight in diabetics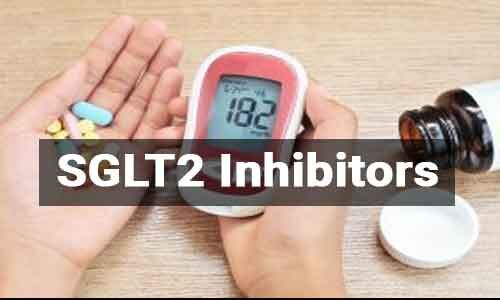 Delhi: The investigational drug Bexagliflozin was found to be well-tolerated in high-risk diabetes patients in a phase 3 study. According to the study, the selective SGLT2 inhibitor Bexagliflozin improved HbA1c, systolic blood pressure (SBP), and weight in type 2 diabetes patients (T2D) at increased risk of cardiovascular (CV) events. The findings from the BEST trial were presented at the 80th Annual Scientific Sessions of the American Diabetes Association (ADA) held from June 12-16, 2020.
Bexagliflozin is an investigational agent that is not yet approved by the FDA or EMA for clinical use.
John V. McMurray, the University of Glasgow in Scotland, and colleagues conducted the study to demonstrate the effects of Bexagliflozin (bexa) in T2D patients at increased risk of CV events.
For the study, high-risk T2D patients ≥40 years old with HbA1c 7.5-11 % and eGFR ≥45 were enrolled in 1 of 3 groups: 1) established atherosclerotic CVD 2) heart failure (HF) or 3) ≥55 years with ≥2 CV risk factors.
The primary endpoint was a change in HbA1c at week 24. Secondary endpoints included change in SBP at 24 wks in pts with SBP ≥140 mmHg, weight loss at 48 weeks in patients with BMI ≥25 kg/m2, and time to hospitalization for HF or CV death. MACE+ (CV death, myocardial infarction, stroke, or unstable angina) was tested in a non-inferiority analysis to demonstrate the upper 95% CI <1.8. After a 2-week run-in period with placebo, 1700 patients in the intent-to-treat population were randomized 2:1 to 20 mg once daily of bexagliflozin (n = 1133) or placebo (n = 567). This was an event-driven trial, ending when at least 134 cardiovascular events accrued. This occurred after a median of 30 months when each randomized subject completed at least 52 weeks of treatment.
Key findings of the study include:
The primary endpoint showed a placebo-corrected reduction in HbA1c of 0.48%; SBP fell 3.0 mmHg (- 5.5, -0.4); and weight declined 2.7kg.
CV death or HF hospitalization occurred in 48 (4.2%) patients on bexa and 31 (5.5%) on placebo: HR 0.74.
MACE+ occurred in 90/1133 (7.9%) pts on bexa and 57/567 (10.1%) on placebo: HR 0.79.
"In high-risk T2D patients, bexagliflozin was well tolerated and improved HbA1c, SBP, and weight. Non-inferiority was demonstrated for MACE+, with point-estimates for MACE+ and CV death or HF hosp similar to other SGLT2 inhibitors," concluded the authors.
Reference -- Abstract 32-OR - The Bexagliflozin Efficacy and Safety Trial (BEST): A Randomized, Double-Blind, Placebo-Controlled, Phase IIII, Clinical Trial was presented at the ADA 2020.
Source : ADA 2020