Study Finds a Novel Pharmacodynamics of Sitagliptin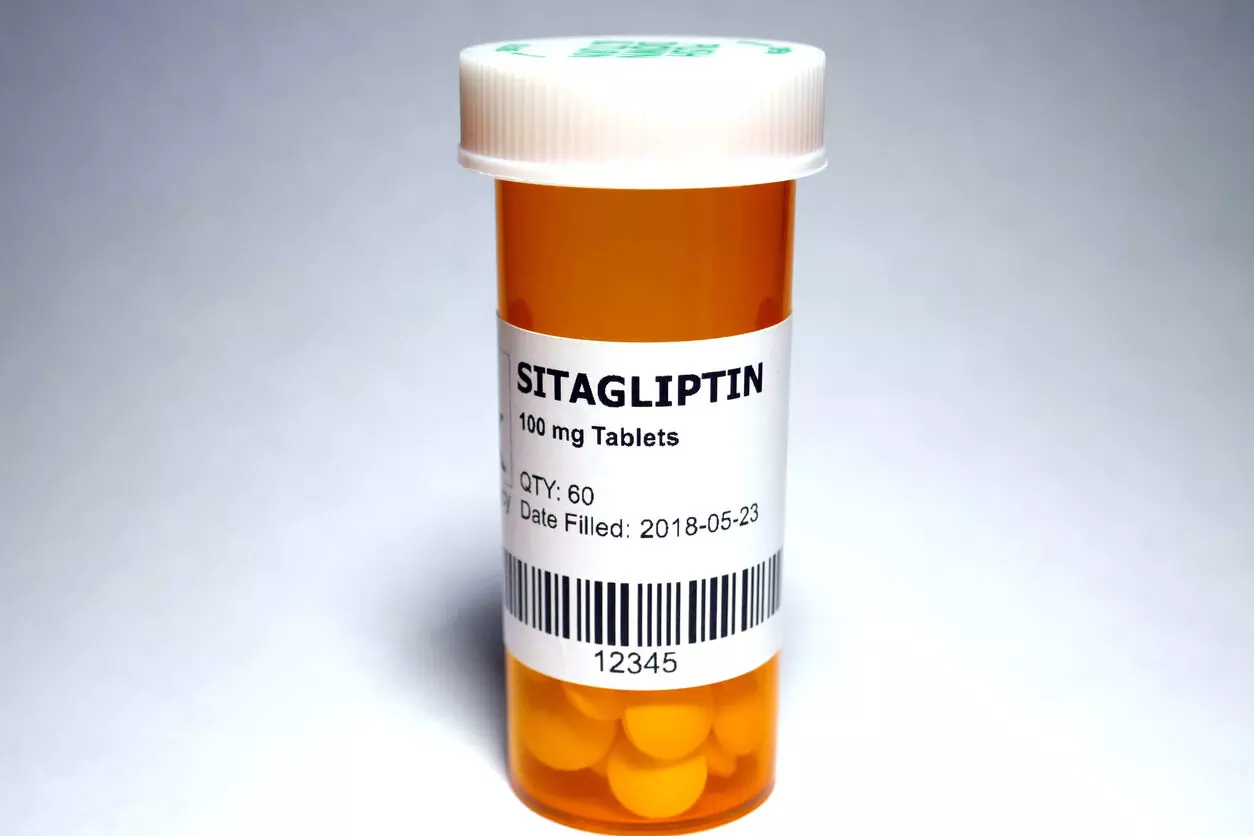 Irisin is a unique myokine with striking effects on regulating insulin sensitivity and energy metabolism. In a recent study, researchers have found that sitagliptin increases the serum irisin levels in patients with T2DM, which in turn decreases the FBG and HbA1c levels. The research has been published in the journal Diabetes Therapy on February 24, 2021.

Sitagliptin, a dipeptidyl peptidase-4 (DPP-4) inhibitors, are effectively used in the treatment of T2DM. Recently, some animal studies have shown that sitagliptin upregulated the expression of peroxisome proliferator-activated receptor-γ coactivator-1α (PGC-1α) and irisin to attenuate insulin resistance, improve glycolipid metabolism and inhibit inflammation in a T2DM rat model. However, up to now, there are few reports regarding the effects of sitagliptin on serum irisin levels in patients with T2DM. Hence, researchers of the Capital Medical University, Beijing, China, have conducted a study to investigate the changes in serum irisin in patients with newly diagnosed type 2 diabetes mellitus (T2DM) following sitagliptin treatment.
It was an open-label, randomized-controlled, phase 4 trial of 32 patients, with newly diagnosed T2DM who were treated with 100 mg/day sitagliptin for 16 weeks. Researchers enrolled 20 age-, sex- and body mass index (BMI)-matched healthy control subjects. They measured the Irisin levels and metabolic parameters at baseline and after treatment.
Key findings of the study were:
• Researchers observed low irisin levels among patients with T2D than the controls (10.03 ± 2.06 vs 13.06 ± 3.10 ng/ml).
• After treatment with sitagliptin, they noted a significant increase in the irisin level in T2DM patients compared to baseline (11.18 ± 1.91 vs 10.03 ± 2.06 ng/ml).
• They also found an association between increased irisin levels and decreased fasting blood glucose (FBG) (β = − 0.24) and glycosylated hemoglobin (HbA1c) (β = − 0.15).
The authors concluded, "Sitagliptin treatment significantly increased serum irisin levels in patients with T2DM, and the increase of the irisin level was associated with decreases of FBG and HbA1c levels. These results suggest that irisin might be involved in the antidiabetic mechanisms of sitagliptin."
For further information:
https://link.springer.com/article/10.1007/s13300-021-01023-z
Article Source :
Diabetes Therapy