Tirzepatide bests insulin glargine in lowering A1C, body weight and CV risk in diabetics: Lancet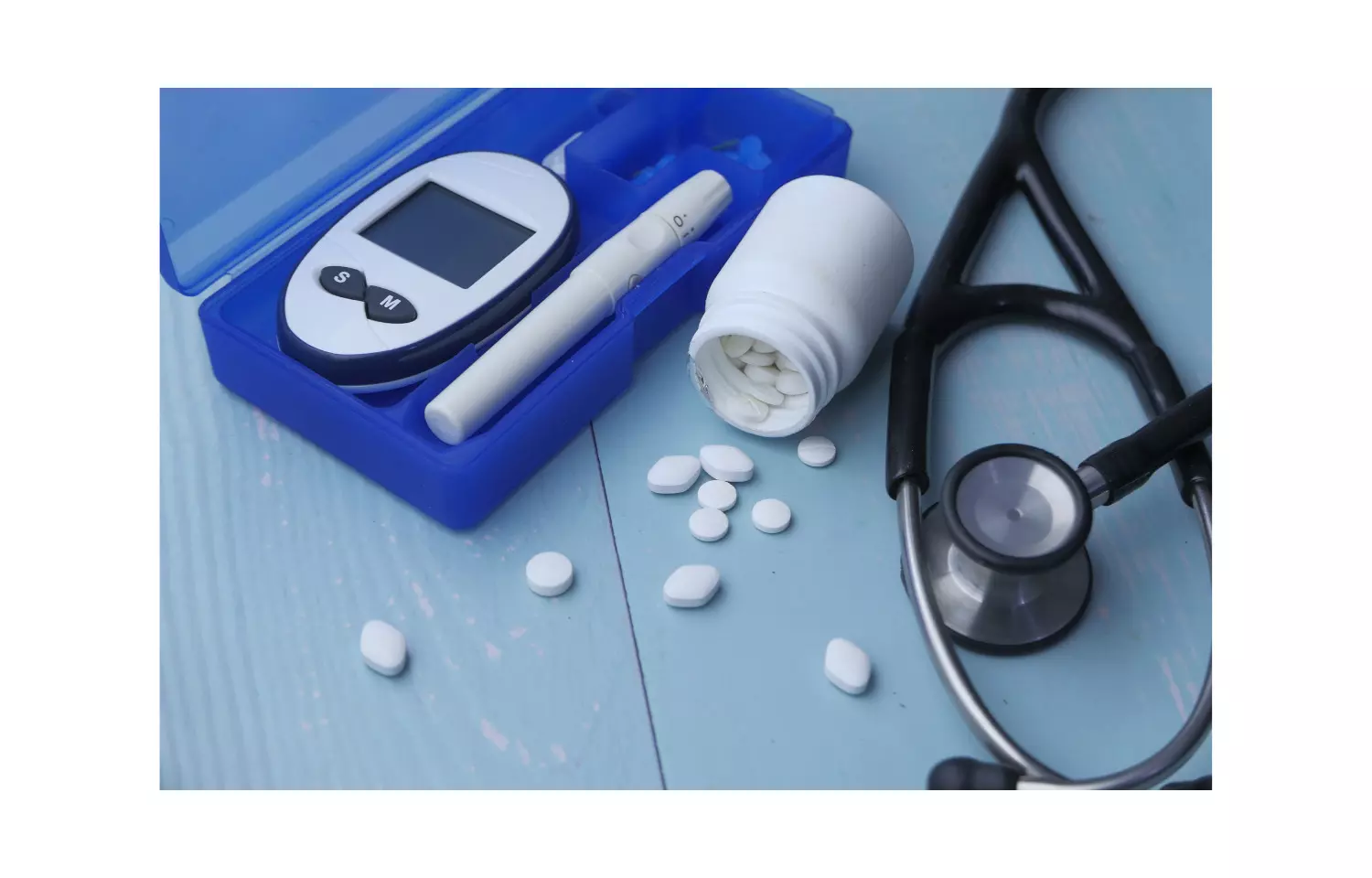 Tirzepatide is a dual Glucose-dependent Insulinotropic Polypeptide (GIP) and glucagon-like peptide-1 (GLP-1) receptor agonist that is under development for the treatment of type 2 diabetes.
A new study by Prof Stefano Del Prato, MD and team has revealed that in people with type 2 diabetes and elevated cardiovascular risk, tirzepatide, showed greater efficacy than glargine in HbA1c reduction with a lower incidence of hypoglycaemia at 52 weeks.
Further adults with type 2 diabetes with increased cardiovascular (CV) risk experienced superior A1C and body weight reductions from baseline across all three doses of tirzepatide compared to titrated insulin glargine in detailed results from SURPASS-4 clinical trial.
These findings are published in The Lancet journal.
The objective of the study was to assess the efficacy and cardiovascular safety, of tirzepatide versus insulin glargine in adults with type 2 diabetes and high cardiovascular risk controlled on oral medications.
The study was open-label, parallel-group, phase 3 study conducted in 187 sites in 14 countries on five continents. Eligible participants, aged 18 years or older, with type 2 diabetes were treated with any combination of metformin, sulfonylurea, or sodium-glucose co-transporter-2 inhibitor, a baseline glycated haemoglobin (HbA1c) of 7•5–10•5% (58–91 mmol/mol), body-mass index of 25 kg/m2 or greater. Participants were randomly assigned (1:1:1:3) via an interactive web-response system to subcutaneous injection of either once-per-week tirzepatide (5 mg, 10 mg, or 15 mg) or glargine (100 U/mL). The primary endpoint was non-inferiority of tirzepatide 10 mg or 15 mg, or both, versus glargine in HbA1c change from baseline to 52 weeks. Safety measures were assessed over the full study period.
The results of the study were
• A total of 3045 participants were screened, with 2002 participants randomly assigned to tirzepatide or glargine. 1995 received at least one dose of tirzepatide 5 mg (n=329, 17%), 10 mg (n=328, 16%), or 15 mg (n=338, 17%), or glargine (n=1000, 50%), and were included in the modified intention-to-treat population.
• At 52 weeks, mean HbA1c changes with tirzepatide were −2•43% (SD 0•05) with 10 mg and −2•58% (0•05) with 15 mg, versus −1•44% (0•03) with glargine.
• Nausea (12–23%), diarrhoea (13–22%), decreased appetite (9–11%), and vomiting (5–9%) were more frequent with tirzepatide than glargine, in most cases were mild to moderate and occurred during the dose-escalation phase.
• The Adjudicated Major Adverse Cardiovascular Events occurred in 109 participants and were not increased on tirzepatide compared with glargine. A total of 60 deaths (n=25 tirzepatide; n=35 glargine) occurred during the study.
Prof Prato and team concluded that study suggested people with type 2 diabetes and elevated cardiovascular risk being difficult to manage, tirzepatide, demonstrated greater and clinically meaningful HbA1c reduction with a lower incidence of hypoglycaemia at week 52 than glargine. Tirzepatide treatment was not associated with excess cardiovascular risk.
Reference: DOI:https://doi.org/10.1016/S0140-6736(21)02188-7
Source : The Lancet