Type 1 diabetes: HCL system does not significantly improve sleep disturbance in youth, finds study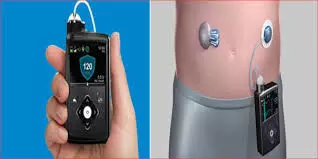 USA: The use of hybrid closed-loop (HCL) system is not of much benefit in improving sleep quality and sleep duration in youth with type 1 diabetes (T1D), suggests a recent study in the journal Diabetes Technology & Therapeutics.
"There is a need for additional studies evaluating sleep with long-term HCL use and larger sample size," wrote the authors.
Youth with type 1 diabetes and parents commonly experience insufficient sleep secondary to diabetes-related disturbances including device alarms, hypoglycemia, fear of hypoglycemia, and nocturnal glucose monitoring. HCL systems are known to improve variation in blood sugar levels and reduce nocturnal awakenings. In the study, Erin C. Cobry, University of Colorado School of Medicine, Aurora, Colorado, USA, and colleagues investigated sleep parameters of the adolescents and their parents following start of the Medtronic 670G hybrid closed-loop system.
The observation study enrolled adolescents with T1D (N = 37, mean age 13.9 years, 62% female, mean HbA1c 8.3%) and their parents, when starting the Medtronic 670G HCL system. Participants completed study measures (sleep and psychosocial surveys and actigraphy with sleep diaries) before starting auto mode and ∼3 months later.
Key findings of the study include:
Based on actigraphy data, neither adolescents' nor parents' sleep characteristics changed significantly pre–post device initiation. Adolescents' mean total sleep time decreased from 7 h 16 min (IQR: [6:43–7:47]) to 7 h 9 min (IQR: [6:44–7:52]), while parents' total sleep time decreased from 6 h 47 min (IQR: [6:16–7:10]) to 6 h 38 min (IQR: [5:57–6:57]).
Although there were no significant differences in most of the survey measures, there was a moderate effect for improved sleep quality in parents and fear of hypoglycemia in adolescents.
In addition, adolescents reported a significant increase in self-reported glucose monitoring satisfaction.
Adolescents averaged 44.7% use of auto mode at 3 months.
"Our findings support previous research showing youth with T1D and their parents are not achieving the recommended duration of sleep. Lack of improvement in sleep may be due to steep learning curves involved with new technology. We observed moderate improvements in parental subjective report of sleep quality despite no change in objective measures of sleep duration," concluded the authors.
The study, "Impact of the Hybrid Closed-Loop System on Sleep and Quality of Life in Youth with Type 1 Diabetes and Their Parents," is published in the journal Diabetes Technology & Therapeutics.
DOI: https://www.liebertpub.com/doi/10.1089/dia.2020.0057
Source : Diabetes Technology & Therapeutics