Ultrasound guided management of women with Gestational diabetes improves neonatal outcomes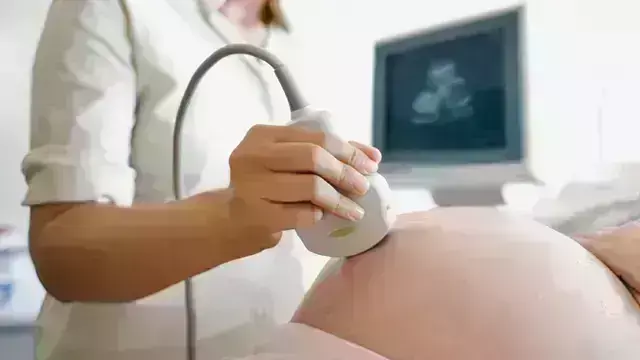 During the last couple of years, Ultrasound (US) based monitoring of fetal growth has become more relevant for optimizing treatment of pregnancies affected by gestational diabetes mellitus (GDM). In a recent study, researchers have reported that ultrasound-guided management was independently correlated with improvements in some neonatal outcomes. The study findings were published in the journal DIABETES RESEARCH AND CLINICAL PRACTICE on February 15, 2021.

Ultrasound based monitoring of fetal growth was established to identify fetuses at risk for overgrowth and associated impaired perinatal outcome to enable physicians to adapt treatment in these cases. German guidelines recommend involving fetal growth-parameters in the treatment of GDM patients, focusing on the fetal abdominal circumference (AC) and estimated fetal weight (EFW). However, the impact on outcomes in clinical practice is unknown. Therefore, researchers of the Royal Brisbane & Women's Hospital, Queensland, Australia conducted a study to compare the effects of ultrasound-guided and non-ultrasound-guided management on neonatal outcomes.
It was a retrospective and observational study of 221 women with GDM and their infants, among which, 134 had documentation of ultrasound-guided management while 87 did not. The researchers compared those who had GDM management tailored according to fetal growth and those who did not.
Key findings of the study were:
• Upon evaluation, researchers found no significant difference in size-for-gestational age between groups.
• They found that fewer neonates in the ultrasound-guided management group were admitted to the Special Care or Intensive Care Nursery (29.1% vs 48.3%), had a prolonged hospital stay (3.7% vs 13.8%), or had hypoglycemia after birth (42.5% vs 56.3%).
• They noted that the reduction in admission rates and prolonged hospital stays remained significant after controlling for confounding variables.
The authors concluded, "Ultrasound-guided management was independently associated with improvements in some neonatal outcomes."
For further information:
https://www.diabetesresearchclinicalpractice.com/article/S0168-8227(21)00049-8/fulltext
Article Source :
DIABETES RESEARCH AND CLINICAL PRACTICE