Very high and low blood sugar tied to dementia in elderly with type 1 diabetes: Study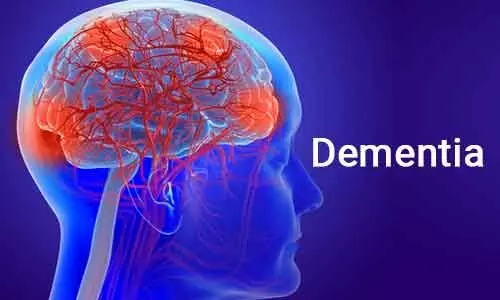 USA: Severe hyperglycemic and hypoglycemic events increase future dementia risk in older people with type 1 diabetes, reveals a recent study in Neurology, the official journal of the American Academy of Neurology. Elderly with type 1 diabetes who experience severe episodes of low blood sugar, or high blood sugar are more prone to develop dementia.
Older patients with diabetes may be especially vulnerable to a vicious cycle in which poor diabetes management may lead to cognitive decline and then to even worse diabetes management
Type 1 diabetes is a condition in which the immune system destroys insulin-making cells in the pancreas. It is usually diagnosed in children and young people.
The goal of ideal treatment of diabetes mellitus is to eliminate symptoms and to prevent, or slow, the development of complications.The complications include microvascular (ie, eye and kidney disease) and macrovascular (ie, coronary, cerebrovascular, peripheral vascular) which can be reduced through control of blood sugar, lipids and hypertension, smoking cessation, and aspirin therapy.
Andrew J. Karter, University of California, San Francisco, and colleagues aimed to determine if severe hypoglycemic and hyperglycemic events are associated with longitudinal dementia risk in older adults with type 1 diabetes.
For this purpose, the researchers conducted a longitudinal cohort study involving 2,821 members of an integrated health care delivery system with type 1 diabetes. They were followed from 1997 to 2015. Using medical records, the researchers abstracted hypoglycemic and hyperglycemic events requiring emergency room or hospitalization beginning January 1, 1996, through cohort entry. Participants were followed up for dementia diagnosis through September 30, 2015.
The research yielded the following findings:
Among 2,821 older adults (mean age 56 years) with type 1 diabetes, 14% had a history of severe hypoglycemia, 335 12% had severe hyperglycemia, and 3% had both.
Over a mean 6.9 years of follow-up, 5.4% people developed dementia.
In fully adjusted models, individuals with hypoglycemic events had 66% greater risk of dementia than those without a hypoglycemic event (hazard ratio [HR] 1.66), while those with hyperglycemic events had >2 times the risk (HR 2.11) than those without a hyperglycemic event.
There was a 6-fold greater risk of dementia in individuals with both severe hypoglycemia and hyperglycemia vs those with neither (HR 6.20).
"Our findings showed that for older individuals with type 1 diabetes, severe hypoglycemic and hyperglycemic events are associated with increased future risk of dementia," concluded the authors.
Reference:
The study titled, "Association of Type 1 Diabetes and Hypoglycemic and Hyperglycemic Events and Risk of Dementia," is published in the journal Neurology.
Source : journal Neurology