Linagliptin The Evergreen Gliptin: Indian Position Paper Highlights Wide Clinical Applicabilities of Linagliptin in T2DM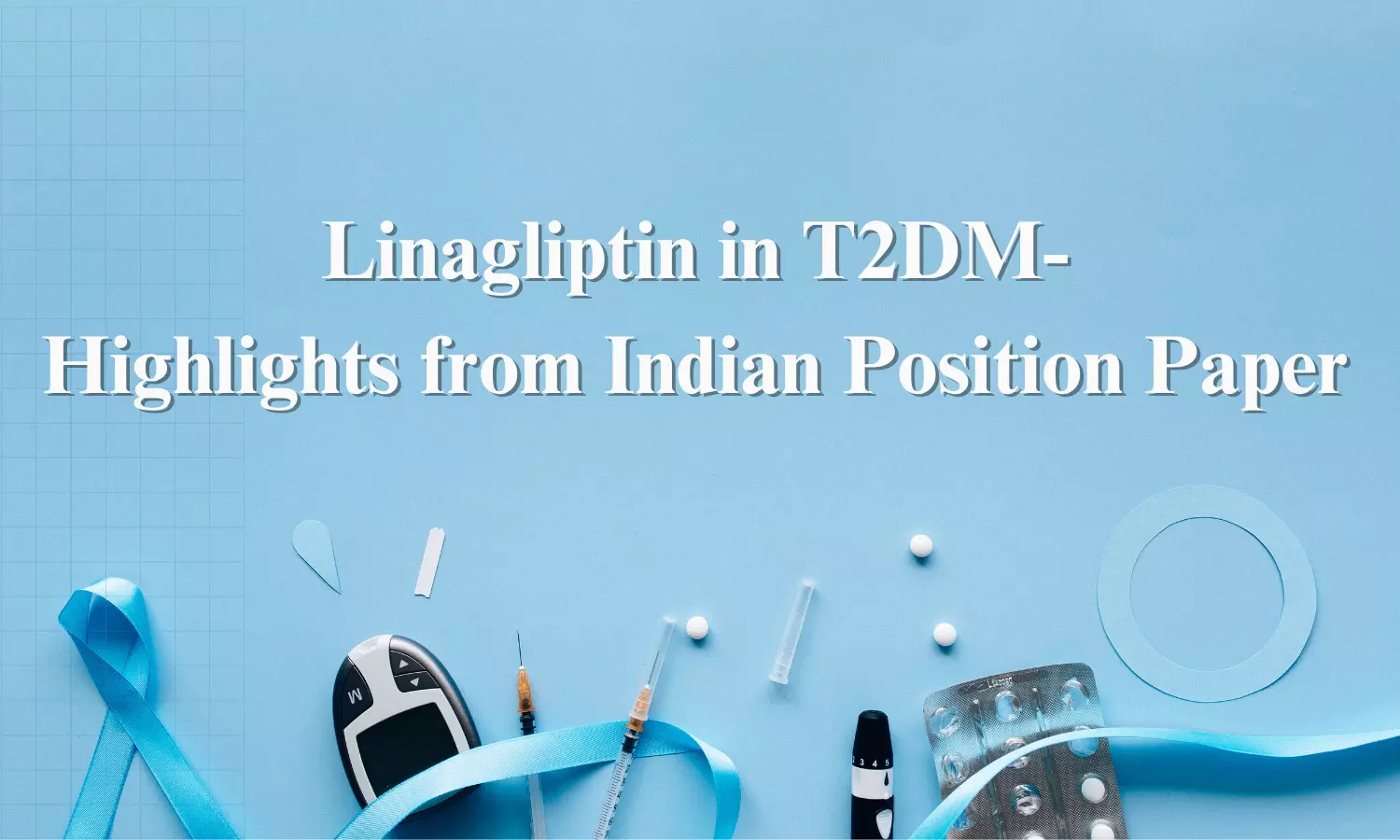 A recent position paper from India has reported that Linagliptin is clinically beneficial across a wide range of patients eliminating the need for dose modifications, and thus streamlining the management of T2DM.
The paper has reiterated Linagliptin's safety in a broad range of T2DM patient profiles, including patients with liver dysfunction, and is the only gliptin to have evidence on renal safety.
The paper, which has been published in the latest issue of the Journal of the Association of Physicians of India, presents the role of linagliptin in easing the management of T2DM with excellent efficacy, robust evidence on CV and renal safety and its clinical applicability in varied T2DM profiles without the need for any dose modification.
This paper aimed to understand the efficiency of linagliptin therapy in T2DM management and the opinions were drawn through multiple advisory board meetings conducted with 87 leading key opinion leaders (KOLs) specializing in diabetology across India. An expert opinion was formed when there was a consensus of over 50% agreement on a statement
Initiation with Linagliptin in T2DM: 95.1% of Indian HCPs agreed that Linagliptin monotherapy should be initiated in drug-naive patients when contraindicated/ intolerant to metformin. The consensus among 95.1% of Indian clinicians also supports the use of Linagliptin-Metformin Fixed-Dose Combination (FDC) as a first-line therapy due to better efficacy compared to metformin monotherapy.
Linagliptin - Relevance in Asian T2DM: 64.6% of Indian diabetes practitioners agreed that Linagliptin demonstrates comparable efficacy with relatively better durability and safety than glimepiride. Moreover, 78.5% of Indian practitioners concurred that Linagliptin has better efficacy across the Asian population than Caucasians.
Robust Safety Evidence of Linagliptin Across CV-Renal Co-Morbidities: The paper highlights the reassuring safety profile of Linagliptin with robust evidence across cardiac and renal comorbidities as noted from the Cardiovascular and Renal Microvascular Outcome Study With Linagliptin (CARMELINA) trial and as per the consensus of 97.1% of Indian health care professionals.

The paper also encouraged the use of Linagliptin in T2DM patients with a risk of HF, given the favorable effect of Linagliptin on hospitalization for heart failure, as agreed by 82.6% of Indian practitioners.
Durable Renal Safety of Linagliptin: Linagliptin has the best renal safety evidence among the gliptins as agreed by 84.3% of HCPs. Furthermore, 94.3 % of clinicians agree that Linagliptin demonstrates safety and effectiveness across the chronic kidney disease (CKD) spectrum in T2DM.
Linagliptin Preference in Wide Range of T2DM Patients: The paper also reported that a single 5 mg OD dosing of linagliptin across the T2DM patient profiles, irrespective of cardiac, renal, or hepatic comorbidities, eases up management of T2DM as per the agreement of 94.3% of diabetology specialists. The ease of use positions linagliptin as a preferred choice among gliptins in teleconsultations as concurred by 75.7% of Indian HCPs.
The paper concludes that linagliptin can be safely used in T2DM patients with mild to moderate liver dysfunction in accordance with 86.9% of surveyed clinicians. It is also considered safe in elderly patients with T2DM, as emphasized by 98.3% of participating healthcare professionals.
The burden of type 2 diabetes mellitus (T2DM) is dramatically rising in India. The IDF Diabetes Atlas 2021 reported 74.2 million adults (20–79 years) living with diabetes in India. The decision regarding first-line therapy in T2DM depends on comorbidities, patient-centered treatment factors, and management needs. Gliptins are incretin-based therapies for treating T2DM and possess antihyperglycemic properties with a relatively well-accepted safety profile. Among them, Linagliptin is known to decrease the risk of hypoglycemia, is weight neutral, and requires no dose modification over a broad range of T2DM patient populations.
Linagliptin has multiple clinical advantages with evidence of safety across a wide range of T2DM patients, thus streamlining T2DM care; making it potentially an evergreen oral anti-diabetic agent as monotherapy and in combination with other agents

Reference: Mithal A, Ramachandran A, Bhattacharyya A, et al. Simplifying Type 2 DM Care with Linagliptin: A Position Paper. J Assoc Physicians India 2023;71(8):90–96. Dr Kamal Kant Kohli-MBBS, DTCD- a chest specialist with more than 30 years of practice and a flair for writing clinical articles, Dr Kamal Kant Kohli joined Medical Dialogues as a Chief Editor of Medical News. Besides writing articles, as an editor, he proofreads and verifies all the medical content published on Medical Dialogues including those coming from journals, studies,medical conferences,guidelines etc. Before Joining Medical Dialogues, he has served at important positions in the medical industry in India including as the Hony. Secretary of the Delhi Medical Association as well as the chairman of Anti-Quackery Committee in Delhi and worked with other Medical Councils in India. Email: editorial@medicaldialogues.in. Contact no. 011-43720751